Play Wild Elements Slot Game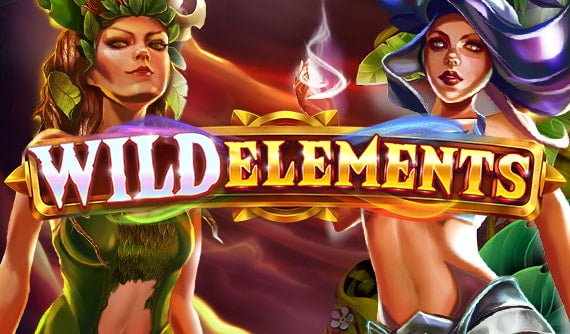 INTRODUCTION
Air. Water. Fire. Earth.
These are not only the 4 elements that make up our world, but they are also an integral part of the Wild Elements  game at Casino.com UK. Each of the element symbols is wild and can take up 2 reels.
Speaking of the reels, the game has a unique look to it, with 7 skinny reels and multiple stacked symbols. The game has some nice features, including a bonus spin feature and a max payout of 5,000x your line bet.  Read all about this exciting slot game from Red Tiger in this review.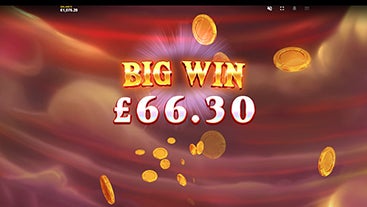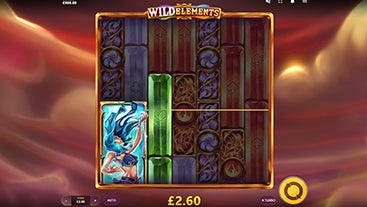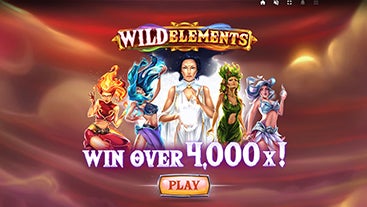 GAME FEATURES
Game Type: 7 reels, 3 rows, 30 paylines
RTP: 96.17%
Volatility:

 

Medium – High
Theme:

 

Wild
Release Year:

 

2019
PLAY FOR REAL MONEY
The only way to win real money in the Wild Elements slot game is to register your online casino account and make a deposit. Click on the image above to visit the registration page and then choose a secure payment method to transfer your money. Once the money is transferred, you will not only be able to play for real money, but you'll also receive a Welcome Bonus.  Visit the promotions page to see all the latest offers.
 JACKPOT
Wild Elements is part of the Red Tiger network progressive jackpots. It has a mega and daily progressive jackpot that is triggered when 3 jackpot symbols land on the reels at the same time. The base game has a max jackpot that can reach over 5,000x.
RULES
At first glance, this looks like a confusing and difficult game, but that is mainly due to the unusual layout of the reels. Each of the symbols is a supersized 1x3 symbol, which can create multiple wins when you get 3 in a row, starting from left-to-right.
Coins:

 

When you choose your stake, you can pick from 10 different coin sizes, ranging from 20p to £40.
Symbols:

 

The 4 elements are also the top symbols in this game, with the fire symbol having the highest payout, at 300 times the line bet. It's followed by earth (240x), water (180x), and air (120x). The lower value symbols use the same colours as the element symbols, red, green, blue, and purple, but instead elements, they have the 4 different playing card suits. The Spade is the most valuable of these, with a max payout of 60x. It's followed by heart, diamond, and clubs. You can see the complete paytable in the chart below.
Wild:

 

Each of the elements has a character attached to it, Air Spirit, Water Nymph, Earth Guardian, and Fire Empress, and each of these characters can appear as 2x7 wild symbols.
Scatter:

 

The Mystic Spin symbol is a regular 2x2 symbol, and when 3 lands on the reels at once, it will trigger the bonus spins feature.
| | | | | | |
| --- | --- | --- | --- | --- | --- |
| Symbols | 3x on Reels | 4x on Reels | 5x on Reels | 6x on Reels | 7x on Reels |
| Wild | - | - | - | - | 600x |
| Fire | 15x | 30x | 60x | 150x | 300x |
| Earth | 12x | 34x | 48x | 120x | 240x |
| Water | 9x | 18x | 36x | 90x | 180x |
| Air | 6x | 12x | 24x | 60x | 120x |
| Spade | 3x | 6x | 12x | 30x | 60x |
| Heart | 3x | 6x | 12x | 27x | 54x |
| Diamond | 3x | 6x | 12x | 24x | 51x |
| Club | 3x | 6x | 12x | 24x | 48x |
Bonus Features:

 

The possessive wild feature can occur in the base game. It's triggered when one of the 4 Wild Element symbols lands fully on the reels, covering a full stack of 2 reels. It will then transform all symbols that match that element on the board and turn them into wilds.
If you trigger the Mystic bonus Spin feature, you'll get to choose one of the four characters. This will determine the number of bonus spins you'll receive and which of the elements will remain on the reels. Take note that while the Fire element has the highest payouts, it will award you with the fewest number of spins.

The final feature is the Sphere of Fortune. This is triggered when a glowing white Fortune symbol lands while playing the Mystic Spin extra spins. It will bring down the Fortune Goddess, who will receive either award you with additional extra spins or a multiplier from all remaining bonus spins.
SOFTWARE AND MOBILE EXPERIENCE
Wild Elements was developed by Red Tiger games and had similar buttons and functions as their other game. While the game can be played in both landscape and portrait mode, the reels are extremely small in landscape mode, leaving you with a screen that's full of the cloudy backdrop. In portrait mode, the reels are full screen, with a large yellow Spin button that you can't miss. The same for changing your stake or setting the game on autoplay – the buttons are clearly marked and easy to click.
CONCLUSION
It may take a few spins to get used to all the colours, skinny reels, and tall symbols, but once you do, this is a really enjoyable slot game. Of course, having a progressive jackpot is always a nice addition to any slot game, especially for games like Kingdoms-Rise by playtech. Get your chance to win by opening an account at Casino.com UK and play for real money today.
Play Wild Elements Slot Game