Play French Roulette Online at Casino.com UK
Welcome, If you had a casino account with Casino.com, please click here for more information or to login.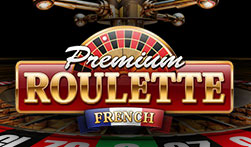 French Roulette is an exciting version of European Roulette, but with even more betting options. You don't need to learn French to play, but there are few phrases that will be helpful when making these special French bets, like Voisins du Zero and Orphelins.
Casino.com is the premier online casino for UK players who want to play French Roulette for real money. Combining great bonuses with high-quality gaming experience, it creates a perfect gaming experience.
RULES: HOW TO PLAY FRENCH ROULETTE?
Much like a classic game of online Roulette, everything starts with the first bets. Get familiar with the main betting table and the racetrack, where you'll see all the betting options listed.
You can make multiple bets on each spin. There are a minimum and maximum bets for each bet and a separate limit for each spin. For example, if you make the maximum bet on Red or Black, you will still be able to make an announced bet, like Tiers du Cylindre.
Once you place your chip or chips on the table, the numbers that you're betting will be highlighted, making it easy for you to track all your bets. Click the spin button to begin, and the Roulette ball will start spinning around the wheel.
The game has a built-in Random Number Generator (RNG) that ensures fair play and consistent odds.
After the ball lands in a numbered pocket, all winnings will automatically be added to your bankroll.
Quickly start the next round by choosing from the following 3 betting options.
Re-Bet: This will place the same bets on all the same numbers as the previous round. If you want to remove one of the chips, you can click on that chip, and it will be returned to your stack of chips.
Double: You can double all of your bets from the previous round. This is helpful if you're attempting to use a Roulette strategy such as Martingale.
Clear: Remove all the chips from the table and start over.
If you have a particular bet or bets that you plan on using frequently, you can save them as "Favourite Bets" and easily add them before each game.
If you have any questions about the game flow, odds payouts, betting history, click on the "hamburger" menu button. It will open up a sidebar with all the helpful information you need.
The odds for French Roulette are directly related to the ratio of numbers you're betting on versus the numbers on the Roulette wheel. The 0 is not included in the odds, which throws off the perfect 50% odds for even money bets and gives the house a slight edge. So, for example, a standard French Roulette wheel has 1-36 and a single 0 pocket.
While the announced bets may seem confusing to new players, the odds are of winning are straightforward. The Voisins du Zero wager, which covers 17 numbers has 45.9% chance of winning and a payout of 17:1. You can find a complete rundown of the odds and payouts when you click on the "hamburger" menu button on the left side of the game.
Even though French Roulette is played on a single zero European wheel, there is a special feature called La Partage, which acts as insurance for a UK player should the ball lands on the 0 pocket. A player will recoup half the wager. This increases the RTP from 97.30% to 98.65% while decreasing the house edge to just 1.35%.
There are many different ways to check what the odds are of playing a casino game. The RTP is more commonly used in online slot games since there are direct odds based on the game like there is with French Roulette.
The premise of RTP, which stands for Return to Player, is how much money a player can expect to have left after playing a casino game. This means that if a player starts betting at £100, on average, they should end up with £98.65 when they stop.
There are two things to consider when looking at the RTP.
This number is based on hundreds of thousands of games, not a player with £100. You can use it as a baseline to see what kind of returns you can expect or hope for, but don't make any big decisions based on it.
The RTP doesn't take your specific bets into considerations. The odds of winning an even-money bet are significantly better than if you bet on a 3 number combination or line bet.
SPECIAL FRENCH ROULETTE FEATURES
French Roulette has unique features and betting options that you won't find elsewhere.
La Partage Rule – La Partage works as insurance when making even money bet in French Roulette. It stipulates that if the Roulette ball lands on a 0 pocket, the player and house will divide the bet, with half returning to the player. This reduces the house edge from 2.80% to 1.35%.
Announced Bet – The player must declare an announced bet before the game begins. Of course, in online Roulette, there is no need to make an announcement; click on the "neighbours tab" to open the racetrack betting options and place your chips on the appropriate numbers and lines. Check out the table below for a description of all 6 announced bets.
| | | |
| --- | --- | --- |
| Bet Name | Chips Used | Numbers Covered |
| Voisins du Zero | 9 | With 2 chips: 0/2/3, 25/26/28/29 With 1 chip: 4/7, 12/15, 18/21, 19/22, 32/35 |
| Tiers du Cylindre | 6 | 5/8, 10/11, 13/16, 23/24, 27/30, 33/36 |
| Orphelins en Plein | 8 | 1, 6, 9, 14, 17, 20, 31, 34 |
| Orphelins a Cheval | 5 | 1, 6/9, 14/17, 17/20, 31/34 |
| Jeu 7/9 | 6 | 7/8, 8/9, 17/18, 19, 27, 28/29 |
| Finales en Plein 0 | 4 | 0, 10, 20, 30 |
| Finales a Cheval 0/1 | 5 | 0/1, 10/11, 20/21, 30, 31 |
Racetrack Bets – Designed to look like a racetrack, here you can see all the numbers in the order they appear on the Roulette wheel. The announced bets are a type of racetrack bet.
Neighbour Bets – Neighbour bets are made at the racetrack. You can select a neighbourhood of from 1 – 5 numbers. Then, when you place your bet on a number, you will also bet on its neighbours on the right and left. If you bet on 6 with a neighbour bet of 3, it includes 36, 13, 27,34, 17, 25, since they surround the 6.
Autoplay – If you placed a bet and have no intention of changing, doubling, or adding in additional wagers, you can turn on the autoplay feature. This will play multiple games in a row, and you'll be able to either watch or walk away from your computer or mobile device and let the casino game do all the work.
The most common bets in French Roulette are as follows: 
| | |
| --- | --- |
| Bet | Payout |
| Straight Up (1 Number) | 35 to 1 |
| Split Bet (2 Numbers) | 17 to 1 |
| Trio Bet (3 Numbers) | 11 to 1 |
| Street Bet (3 Numbers) | 11 to 1 |
| Corner Bet (4 Numbers) | 8 to 1 |
| Line Bet (6 Numbers) | 5 to 1 |
| Dozen (12 Numbers) | 2 to 1 |
| Column Bet (12 Numbers) | 2 to 1 |
| Red/Black (18 Numbers) | 1 to 1 |
| Even/Odd (18 Numbers) | 1 to 1 |
| Low/High (18 Numbers) | 1 to 1 |
| Four Number Bet | 8 to 1 |
UK players deserve the best; that's why Casino.com is proud to have Playtech as the software company that powers all our French Roulette games. Known for creating casino games that not only look good but work well across all platforms.
As one of the most trusted brands in the online casino world, Playtech encrypts its games to protect from hackers and other cybercriminals. Play French Roulette with confidence, knowing you have the same odds of winning as you would if you had a real Roulette wheel in your house.
Even if you've played European or American Roulette, French Roulette has some extra features that will add to your experience.
While announced bets are usually considered "expert bets," they are available for everyone. The key is to understand where to place your chips because if you don't correctly put them on the line, or in between the correct numbers, you might end up making an incorrect bet. Make sure to look over the table in the "special features" section to get a good understanding of each of the bets and which numbers they cover.
Take advantage of the La Partage rule when making even money bets. It gives the player a huge advantage that isn't available in other online Roulette games.
While there are plenty of Roulette strategies that claim to have the secret to beating the game, these won't work in the long run. The premise is to double your bets after wins and losses and only make even money bets. The problem is the even money bets don't give true 50% odds. Another problem with the strategy is that if you go on a small losing streak, you will quickly reach the maximum betting limit for the table.
Perhaps the most important tip is to set a budget, make smart bets, and have fun.
Casino.com has some tailor-made bonuses for table games. You can use the bonus money to try out new betting strategies or perhaps increase the size of your bet and see what happens.
It all begins with the Welcome Package you will receive with your first deposit. While the particulars might change, the package usually consists of several parts, including money that matches your deposit. Check out the Promotions page for the most recent offer.
There are also reload bonuses, casino codes, promotional offers, to name some of the bonus types available to our UK players. Visit the Bonus page today for a complete rundown of the different bonus types and wagering requirements. 
One of the biggest benefits UK players have when gambling at an online casino is convenience. Now, with mobile gaming, it's more convenient than ever to play French Roulette from anywhere.
There is no additional software needed, as long you have an active casino account and a stable internet connection, and you can make you Orphelins a Cheval bet while standing on line at the grocery store if you want.
Playtech designed the game with the mobile user in mind. It's easy to change the screen from the main betting table to the racetrack and then over to the Roulette wheel when the game starts. Everything is touch-friendly, so drag the chips and place them on the betting table today.
FAQ:
How is French Roulette played?
French Roulette is played on a single-zero European Roulette table. To begin, place your bets on the main betting table or open the race track to place announced bets. Once your chips are on the table, click on the spin button to begin.
Do British players play French Roulette online?
Whether you speak French or not is irrelevant. UK players have flocked to the French Roulette tables because of the low house edge and exciting bets it offers.
How does French Roulette differ from American Roulette?
Due to the double-zero wheel used in American Roulette and the La Partage feature in French Roulette, French Roulette has a significantly lower house edge – 5.80% vs. 1.35%. There are also some bets, like Orphelins and Jeu 7/9 that are not available in American Roulette. 
What are the French Roulette odds like for players?
For the most part, the odds of winning French Roulette match up with European Roulette. The house edge is set at 2.80%, which is pretty good for a casino game. What makes French Roulette special is the La Partage feature that affects even money bets and lowers the house edge to a minuscule 1,.35%.
Is it the same as European Roulette?
French Roulette is played on a European Roulette wheel, but it does have some features and bets that are not found in a regular game of European Roulette.
How can I play French Roulette for real money?
Create your account at Casino.com and make a deposit. Then, all you need to do is open French Roulette on your computer or mobile device and start playing for real money today.
If you're not familiar with French Roulette, it can seem pretty intimidating when you first start trying to place your bets. With so many options, it can be confusing, and you might begin to lose track of your bets. If you get overwhelmed, confused, or want to clarify some of the finer points of the game, there are 2 easy options to get the answers you need. 
In-Game Help Menu:

 

After you open the game, you'll notice a "hamburger" menu button on the game's sidebar. When you click on it, you can choose the help option and here you find a complete listing of the odds, rules, betting options, betting history, recent winning numbers, statistics, and more. Once the selected game is opened, click on the "hamburger" on the top left and select "help". There you can get important information about the game flow, betting options, limits, payouts, and statistics.
Customer Support:

 

If you have any questions or concerns regarding your account, bonuses, deposit, withdrawals, or are experiencing technical difficulties, you can reach out to our dedicated Customer Support team 24/7. They can be reached via telephone, Live Chat, and

 

email.
PLAY FRENCH ROULETTE FOR REAL MONEY
French Roulette is an exciting game that gives great odds and plenty of chances to win. Whether you want to make the special French bets or just enjoy the La Partage protection on even money bets, it won't take long to see why UK players prefer French Roulette.
To get started, click on the "JOIN" button at the top of the page and create your account. Make a deposit, collect your Welcome Package and start playing for real money today.