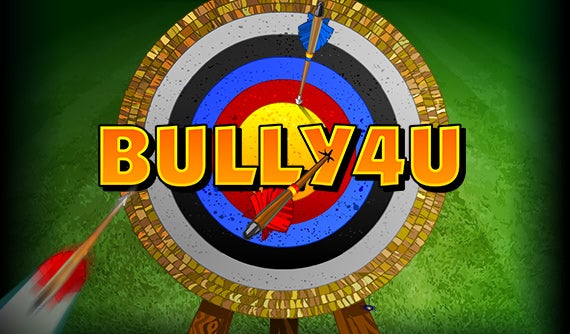 INTRODUCTION
Developed by the talented team at Realistic Games and available at Casino.com UK, Bully4U is an old-school retro slot that provides a show of nostalgia for all those players who grew up with fruit machines and arcade slots. But don't worry if you prefer your games a little more modern, as there are plenty of features here to keep even the most demanding of bonus slot fans happy.
To play Bully4U for real money, sign up to Casino.com UK, make a deposit, and start playing today. To learn more about the features of the Bully4U slot game, keep reading!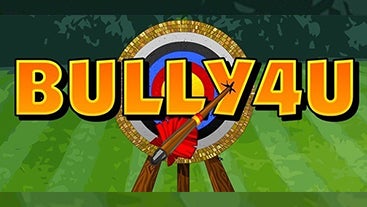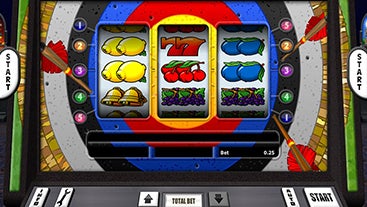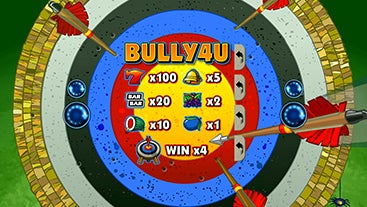 MAIN FEATURES
Game Type:

 

3 reels and 5 paylines
Return to Player (RTP):

 

95.20%
Volatility:

 

High
Theme:

 

Retro
Release Year:

 

2011
Bully4U takes players back before the online age, an age where fruit slots ruled. These are the games that you could find in every arcade and in many pubs and clubs, the games that came with a hefty lever and emitted loud noises that could be heard for miles around.
These machines were always capable of drawing passers-by into whatever venue they were in and while Bully4U loses the clunky, loud, and awkward nature, it keeps the style that made these games great and as a result, it promises a nostalgic experience for the arcade slot generation.
PLAY FOR REAL MONEY
Bully4U is as simple as a video slot can be. In fact, that's the whole point of this game. It discards the complexities of 1,000+ "ways to win" and you won't find any Bonus features, Bonus Spin features, Sticky Wilds, Cascading Reels, or anything else that will require you to learn the rules before you play. As a result, Bully4U is easy to pick-up and play for real money.
You just need to deposit some cash into your Casino.com UK account using any of the available methods, and then you're good to go. You should also make sure you check our Promotions page beforehand to see if you qualify for anything—if you are a new member you will qualify for our Welcome Package, for instance.
JACKPOT
The maximum payout on the Bully4U slot game is 500x. The biggest symbol is the 7s, followed by the BAR. Traditionally, the Liberty Bell or the Cherries have assumed the role of the biggest symbols on slots like this, but 7s have traditionally carried a high value as well.
RULES
Bet sizes 
Symbols
Main: 7s, BAR, Watermelon, Grapes, Liberty Bells
Standard: Oranges, Plums, Lemons, Cherries
| | | | | |
| --- | --- | --- | --- | --- |
| Symbol | 2 on a Payline | 3 on a Payline | 4 on a Payline | 5 on a Payline |
| 7s | - | 100x | - | - |
| Watermelons | - | 30x | - | - |
| BARs | - | 40x | - | - |
| Grapes | - | 10x | - | - |
| Liberty Bells | - | 20x | - | - |
| Oranges | - | 5x | - | - |
| Plums | - | 5x | - | - |
| Cherries | - | 3x | - | - |
| Lemons | - | 3x | - | - |
Bully4U features all the classic fruit machine symbols, including Lemons, Oranges, Plums, Cherries, BARS, 7s, Watermelons, and the famous Liberty Bell. Not only were these fruits commonplace throughout the early days of offline and online slots, but the Liberty Bell is said to be the very first symbol to have ever been used!
The name "Bully4U" refers to the "Bullseye", which is referenced by the fact the game reels are set against a backdrop of an archery target. The gameplay is simple enough. You just press the "Spin" button and hope that you can hit the Bullseye and secure a big win.
As with all classic slot machines, the paylines are straightforward and there are only 5 of them. These cover all horizontal lines across the three rows, as well as a diagonal from the bottom left to the top right and one from the top left to the bottom right.
SOFTWARE AND MOBILE EXPERIENCE
It feels strange to play a game like Bully4U on mobile, but it's an experience well worth having. These slots were designed to feel like the old-school slots you used to play in arcades and pubs and the touchscreen helps with that as it creates a level of interaction that you might not get with a laptop or desktop.
The strangeness stems from the fact that you're playing something designed to resemble an old, outdated piece of technology on some of the most advanced tech in the world, but that only adds to the enjoyment!
Whether you play on desktop or mobile, remember to gamble responsibly and stick to your budget at all times. We have a Safer Gambling section to help you if you feel like you may have an issue or that you may be losing more money than you can afford to lose.
CONCLUSION
Bully4U is a back-to-basics video slot that emphasises speed, simplicity, and big payouts over many of the features you can find in other popular slots. Slots have come a long way in terms of graphics and features in recent years but there is still a huge demand for classic slots like this and that's why developers are still creating them and why we have so many of them available at Casino.com UK.
So, to play Bully4U or to try your hand at the many other retro fruit slots, sign up and play today. All new players can opt-in to our Welcome Package, where everything from bonus credits to bonus spins are available—just what you need to get started.