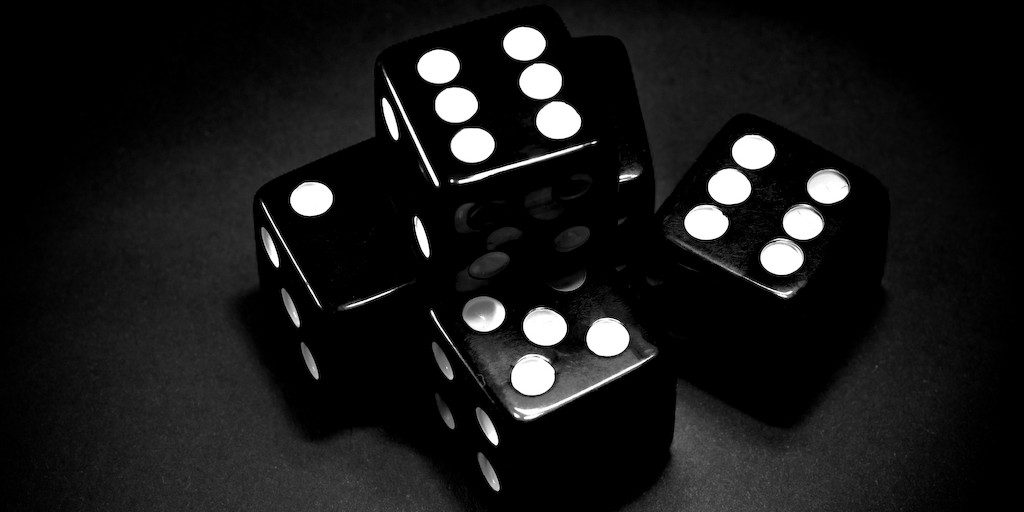 We all hear plenty of myths and legends around gambling. Tales of massive wins, outrageous bets, epic lucky streaks are always circulating, with details expanding or decreasing depending upon the teller – so we thought it was high time we got down to the nitty-gritty and separated fact from fiction. Here's what we found…
Napoleon loved Blackjack – Fact!
As far as we can discern, this infamous (if slightly short) emperor did indeed have a liking for this traditional game – only it was the original French version known as Vingt-et-un (literally translates as 'twenty-one'). The name Blackjack didn't come into being until the early 20th century. (You can read about the history of blackjack here.)
Roulette is called the Devil's Games because the numbers add up to 666 – Fiction!
Roulette has managed to gain such an unsettling nickname because of the rumour that the numbers on the wheel add up to 666 – the number associated with the devil. However, this is in fact untrue, with the numbers actually totalling 720. We have no idea where this rumour started, but we're guessing it was something to do with regulation and the age-old story of trying to muscle in on profits via legislation.
Nixon's election campaign was built on gambling money – Fact!
It seems that Nixon used money he'd gathered playing poker during his term as a sailor in WW2 to fund his election campaign of 1946. Apparently, he was a pretty nifty player, but decided to quit the game in 1952 when he decided it was no longer appropriate for his career. But that didn't stop him detailing how to spot a bluffer in his autobiography.
A Russian Gambler once staked his wife as a bet – Fact!
Poker player Andrei Karpov did in fact stake his wife, Tatiana, during a 2007 game, instead of his car or watch. Opponent, Sergey Brodov, didn't call the bet – but unsurprisingly enough, the marriage didn't last. But in an interesting twist, Tatiana went on to marry Brodov anyway! Although it may be hard to believe, this is not the only incident – but it is the best known.
The biggest wagers in the world are on the Superbowl – Fact!
The Superbowl brings in big money every year, with wagers reaching six and (reportedly) seven figures. In an interview on 60 Minutes, sports bettor Billy Walters admits his biggest ever bet was for $3.5 million, placed on the Superbowl XLIV. And to make things even more interesting – his bet was on the underdog! (Read more about Superbowl bets here.)
Las Vegas is the gambling capital in the world – Fact AND Fiction!
When it comes to number, Vegas is the hands-down winner. There are more than 140 casinos in Las Vegas, and over 1000 land based casinos in the United States. In short, Vegas houses 15% of all casinos in the US, boasting over 5 billion in revenue every year. However, if you go by revenue, it is reported that Macau takes in almost double of all the casinos in Las Vegas!
If you have any interesting casino facts or fictions, please share in the comments below!