The beauty of the casino floor is that there is the potential for anybody to strike it lucky and walk out a millionaire. Of course, this doesn't happen often, but many punters go into a casino with dreams of turning a few dollars into a life changing win.
Here we look at some of the biggest bets ever won. One saw a billionaire play simultaneous $250,000 hands of blackjack to win millions, while another saw a lucky California resident turn $2 in $2,000,000,000!
#10 Mike Ashley – £1 million
Number 17 is one of the most popular numbers on the roulette wheel. Its fame owes much to legendary Bond, Sean Connery, hitting the number three times in a row at the Casino de Vallee in Italy. The likelihood of the same number landing three times in a row is around 50,000-1, making this a scarcely believable feat.
Scarcely believable for good reason, as it was revealed many decades later that it was all set up to promote the release of the latest Bond movie, Dr No. Incidentally, Connery's Bond would hit it lucky with number 17 in the movie too!
Nobody told the retail tycoon Mike Ashley that it was all a setup, to his significant benefit! Possibly inspired by the smooth Bond, Ashley made a number of bets totalling around £480,000 using number 17.
His strategy was to use the "complete bet" with his lucky number. This means he wagered on every possible bet that included that number. As the ball landed on 17, he reportedly stated, "That'll do me" and cooly walked away over £1 million in profit. Not bad for 15 minutes work!
#9 Beverley Whitten – $3.7 million
Beverley's story is one that most dream of when they visit the casino. Beverley had recently retired, having spent her career teaching in Ohio. As a special treat, she decided that she would take a trip that would completely change her life.
She visited the Mountaineer Casino in West Virginia and decided to spend her afternoon having some fun on the slot machines. She spent two hours playing the slot "Golden Chambers" and was stunned when she hit the jackpot. Beverley won an incredible $3.7million from the machine, setting her up for a very enjoyable retirement!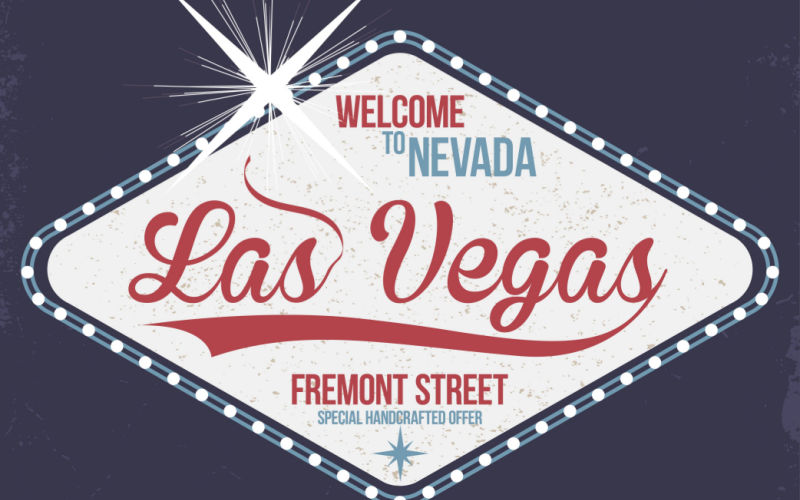 #8 Amy Nishimura – $8.9 million
Amy had been visiting the Fremont Hotel in Las Vegas for twenty years before she netted a win that would change her life.
In 2003, two days before her birthday – and three days before Christmas – she arrived at her hotel and ate a quick breakfast before hitting the slots. Her favourite slot was always the legendary Megabucks from IGT, and it was there that she deposited her first $100. Barely any time had passed before the Hawaii native played the spin that made her rich beyond her wildest dreams.
A $3 pull of the one-armed bandit hit the jackpot, and Amy soon had a cheque for $8,919,598 raised triumphantly above her head!
#7 Charlie Wells – $13 million
Charlie Wells was notorious in the 19th century for his seemingly insatiable appetite for fraud. The English-born grifter was jailed multiple times in France for various nefarious schemes. One of these ventures included founding a bank in Paris under an assumed identity, taking customers deposits and blowing them all in the casinos of Monte Carlo.
However, he is also noted for being one of only five people who "broke the bank" in Monte Carlo. "Breaking the Bank" refers to winning such vast sums that the casino does not have the cash on hand to pay out.
Wells managed this feat this not once, but twice, netting himself over 500,000 francs – around $13 million today. This secured Wells a place on our list of the most famous gamblers in history, and it is possibly the biggest bet ever won using the Martingale strategy. However, do we really believe that a career fraudster got so fortunate, twice, using legitimate techniques?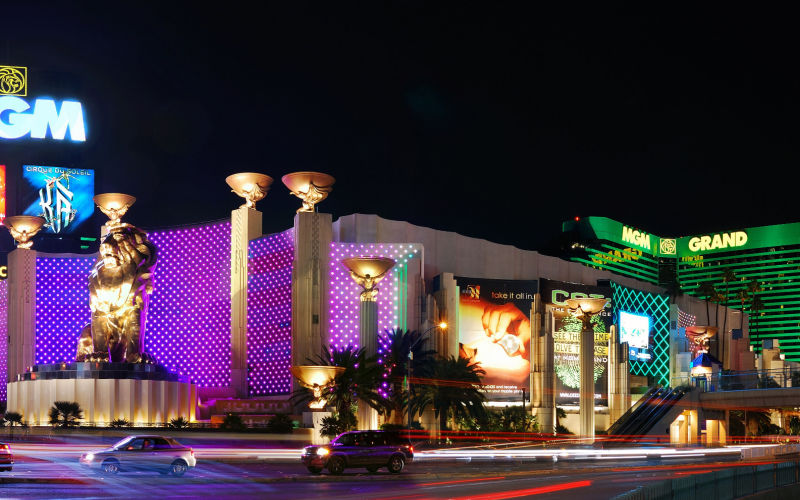 #6 Kerry Packer – $20 million
Kerry Packer was a cricket loving, media magnate who struck fear into the heart of casino owners across the world. The billionaire could afford to drop huge sums on his favourite game, blackjack, with barely a care if he won or not. This meant that the casinos themselves were gambling by even letting him play, as his multi-million-dollar nights could make or break their bottom line.
One night in the MGM Grand, Packer's legend grew to even grander heights. In one 20-minute session, the Australian tycoon was playing blackjack across eight tables simultaneously. He was betting $250,000 on each hand, and the casino bosses watched on horrified and helpless as he racked up a stunning $20 million win.
#5 John Heywood – $21.2 million
You have probably noticed that the legendary Megabucks slot machine has featured prominently on this list of the greatest bets of all time, but it is not the only slot to generate a mind-blowing jackpot. Mega Moolah is one of the most popular online slots around, and with good reason as its progressive jackpot is a guaranteed minimum of $1,000,000!
However, the jackpots can get bigger. Much bigger, in fact, as John Heywood found out in 2015. Having registered to play just 30 minutes earlier, he was stunned when fortune favoured him to the tune of $21.2 million. This remains one of the largest jackpots ever paid out by an online casino.
#4 Elmer Sherwin – $24.6 million
They say that lightning will never strike the same place twice but try telling that to Elmer Sherwin! Elmer and his wife loved to travel, and during one of their trips they had a stopover in Las Vegas. As many tend to do in Vegas, Elmer took a trip to the casino floor and tired his luck on the Megabucks slot.
He and his wife were in The Mirage, and he quickly manged to reduce his $100 bankroll to zero. His wife gave him another $20, and that is when his luck, and his life, changed! Elmer hit the jackpot and claimed a $3.6 million prize.
Most would be more than satisfied with such a win. To do so once, Elmer beat odds of around 10 million to 1, but he was determined to do so again. He knew that people had won lotteries twice, but nobody had ever won the lavish Megabucks jackpot more than once, and he wanted to be the first.
In 2005 he made history and claimed yet another Megabucks jackpot. This time the jackpot was a monumental $21.1 million, meaning his total winnings from the machine was just shy of $25 million.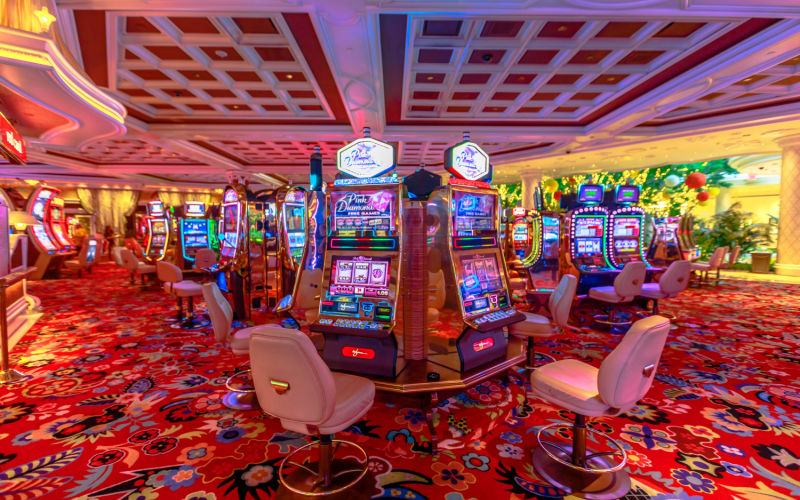 #3 Cynthia Jay-Brennan – $35 million
Whilst the other stories on the list have euphoric winners, Cynthia's story quickly becomes tragic. In 2000 Cynthia was working as a cocktail waitress in Las Vegas, and rarely gambled. When she did gamble, it was limited to an occasional pull of a slot machine.
When at The Desert Inn for her boyfriend's birthday she noticed that the Megabucks machine had a record-breaking jackpot – $35 million. She had only played seven $3 spins when she struck gold and won the massive jackpot.
Most people would probably quit their job there and then, but Cynthia actually went to work the next day, served her two-weeks' notice and took the time to train her replacement!
She soon married her boyfriend, but just six weeks later tragedy struck. While out with her sister, her car was struck by a vehicle driven by a drunk driver. Sadly, Cynthia's sister died and Cynthia herself was paralysed from the chest down.
#2 Jim "Mattress Mack" McIngvale – $75 million
"Mattress Mack" was already a legend in Texas before he won the biggest pay out in sports betting history.
He owned a chain of furniture stores and his fast-paced TV adverts had made him a household name across the state. Mack gambled with the same energy that he sold furniture and had already made the biggest mobile bet in sports history when he wagered $4.5 million on the Cincinnati Bengals winning the Superbowl in 2022 (they lost).
Later the same year, Mack made history again with a $75 million pay day. The total amount was made up from a series of bets totalling around $10 million on the Houston Astros winning the World Series.
One of these bets was an outright $10 million bet on their victory, with odds of 3-1 which is claimed to have resulted in the biggest single pay out in sports gambling history.
Ever the businessman, Mack has used the bets to cover another gamble in his business. Throughout the baseball season he was promising his customers who spent more than $3,000 double their money back if the Astros won. Mack loves to give back to the community and shortly after his win he was quoted as saying "Whatever we can do to make people's lives better even if it's through this magical game of baseball, we will".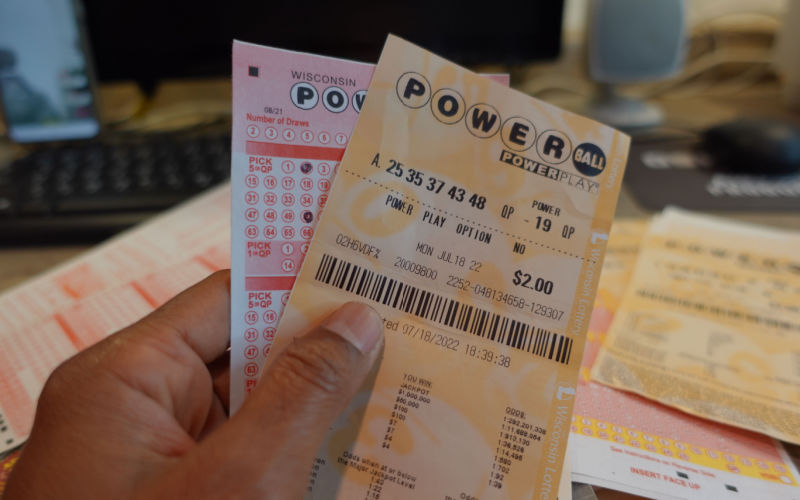 #1 Edwin Castro – $2.04 billion
Every now and again, the lottery in different countries will go without a winner time and time again. As each week goes by, the jackpot rolls over and truly mindboggling sums are up for grabs. In 2022 this is exactly what happened in California's Powerball lottery.
The main prize hadn't been won for more than three months, meaning the jackpot had swelled to an absolutely mammoth $2.04 BILLION. As you may expect, the odds of winning a jackpot this size are huge – Powerball organisers claim it to be around 292.2million to one!
The prize actually went unclaimed until February of 2023 when Edwin Castro was announced as the biggest lottery winner of all time. We don't know why it took Edwin more than three months to claim his prize – perhaps he simply couldn't dare to believe his $2 ticket was now worth billions!
Thanks to the manner in which Powerball jackpots are distributed, Edwin was not the only big winner that day. The California public school system would receive $150 million, while the shop that sold the winning ticket netted a cool $1million bonus.