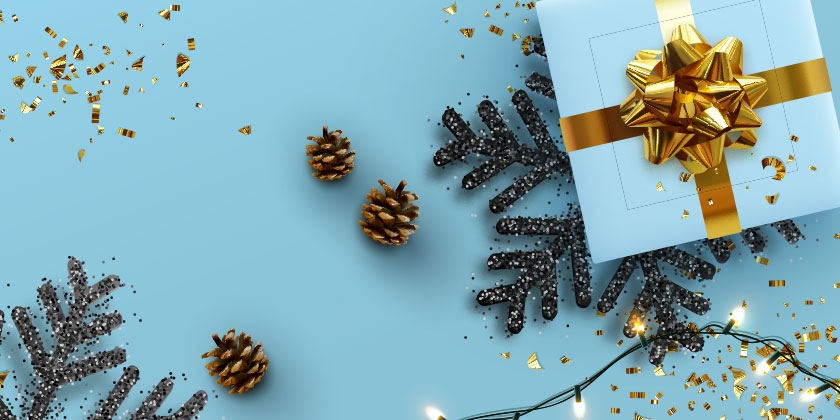 Christmas has come early to Casino.com this year, with the launch of a festive giveaway that's sure to put Santa to shame. The Christmas Countdown is an advent calendar with a seasonal spin, guaranteed to add a little extra sparkle to your online casino action this year.
The traditional advent calendar was invented by the Germans in the mid-19th century. People would mark doors to count down to Christmas. The first printed advent calendars appeared in the early 1900s. In 2016, all it takes is the click of a mouse to open a door and reveal the delights within.
The Casino.com Christmas Countdown unveils a unique new treat every day. These are plenty of 24 hour bonuses and special offers. You need to be as nippy as Jack Frost to take advantage of these fabulous festive deals.
When you click the link to the Casino.com Christmas Countdown, you are taken to a special page featuring Santa Claus and some canine assistants, hanging onto a roof. In the background a large blue moon and flying reindeer set the scene. In front of you is an advent calendar and you click the door of the day to reveal the gift. There's no peeking at days to come, and days gone by are done and dusted. You have to be quick to take advantage!
Grab a Yo Ho Bonus at Casino.com
So far, there have been assorted reload bonuses, including a 50% special up to $500 and a 'double your deposit' – 100% bonus – with a $200 limit. Without revealing too much, Santa Claus still has a few more reload specials up his embroidered sleeve.
Seasonal online slots have also featured in this end-of-year giveaway. Penguin Vacation and Santa Surprise have both dished out double points for 24 hours. If you love slots, and the Casino.com loyalty scheme, this yo ho bonus is one for you.
There have also been special prizes, awarded simply for making a deposit at Casino.com. These include a complimentary scratch card, a luxury Christmas hamper worth up to $500, and a $1,000 experience day. Some of these deals even include 10% cashback. Let's face it: it's better than a pair of socks or a pocket handkerchief!
Unwrap a Winner at Casino.com
We can't reveal exactly what's coming up in the final countdown to Christmas because that would spoil the surprise. However, if you have missed out on some of the deals that are now hanging out with the Ghost of Christmas Past, don't despair: there'll be plenty more chances to claim a cracker before the 25th.
We can promise you one thing: more goodies, stocking fillers, gifts, and delicious portions of seasonal stuffing are yet to reveal themselves. Don't be like that elf and be left on the shelf, make sure you scratch your way to a tinsel-tastic special offer this December. Remember: Christmas comes early at Casino.com.
And there's more… If 24 days of special offers, bonuses, and prize giveaways is not enough: no problem. On Christmas Day, and for the following 12 days of Christmas, we are giving away something special every day.
Fill Your Stocking With Special Offers at Casino.com
Don't panic: it won't be eight maids a-milking, ten lords a-leaping, or a partridge in a pear tree. You can expect to sink your teeth into some sensational cashback deals, rewarding reloads, and exclusive Casino.com prize giveaways.
These two festive promotions are open to everyone who has an account at Casino.com. If you haven't got one – why not? They are free to open and you can play the majority of games at the online casino for free, in practice mode. If you want to learn how to play blackjack or James Bond's favourite – baccarat – over the Christmas holidays, Casino.com gives you the perfect opportunity.
As soon as you are ready to step up and play for real, there is a Welcome Bonus waiting for you on your first deposit. All this before you have opened a single door on the Christmas Countdown.
Don't get left out in the cold this Christmas. Don't overload on sprouts and scare the dog. Log onto Casino.com and give yourself a healthy dose of Christmas cheer and a side order of seasonal good will. Just add a little good luck to the mix and you could be enjoying some fabulous extra stocking fillers, courtesy of Casino.com this year. Good luck and have fun!