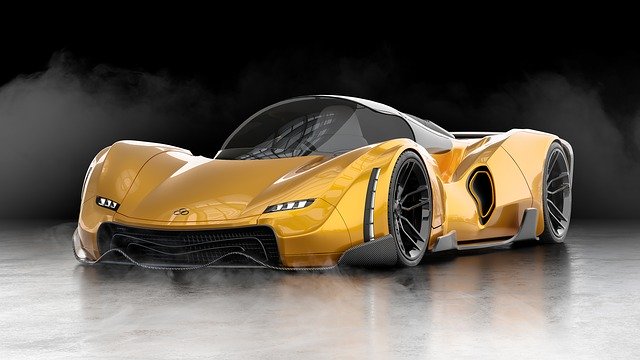 The best things in life are free but 24-carat gold-embossed toilet paper has to take a close second place. When you are so rich that you can literally flush gold down the toilet, what do you get your loved ones from secret Santa? In a bid to help out those struggling billionaires, we've put together a short list of the most insanely inappropriate and over-priced trinkets that (a lot of) money can buy.

Here is our top eight of life's utterly inessential…
Paperwork On The Throne
You might of thought we were kidding about the gold-plated toilet roll but… no. For £150 a roll, German company Tissue Design will supply you with a luxurious, six-ply, 24-carat gold toilet roll, embossed with either a rose, crown, or the words 'happy birthday'. The cash-absorbant loo roll comes in a Swarovski crystal embossed box and a certificate of authenticity.
Money in motions
https://www.goldenes-klopapier.de/24-karat-echtgoldrolle/60/24-karat-alpenrose
With a typical loo roll costing just 50p, you could buy 300 regular rolls for the same price. Gold plated? We think it's a bum deal unless you're absolutely flush(ed) with cash
Crazy Cupcake
You are what you eat. Thank heavens for Dubai and the Bloomsbury's café. Here the cupcakes come encased in gold at a cost of $1,000 a throw. Just the one, sir?
Your hard-earned cash gets you a single Golden Phoenix cupcake; baked with premium Amadei Porcelana chocolate and Ugandan vanilla beans. And – of course – 23-carat, gold sheet, covered pastry, edible gold dust chocolate icing, and strawberries coated in (you guessed it) edible gold. What are you waiting for? This little beauty will expand your waist and reduce your wallet in three mouthfuls.
Roughing It – Rich-Style
There's competition at the top for the world's most expensive hotel suite. You've had your cupcake and now you need a lie down. But – where to go? Bidding starts in Switzerland, where a night in the Royal Penthouse Suite, at the Hotel President Wilson, in Geneva, will set you back a cool $80,000. For that you get a bulletproof penthouse with 12 en suite bedrooms, a private chef, butler, assistant, and breath-taking views of Lake Geneva and Mont Blanc.
Meanwhile… in Macau, The 13 is vying for those billionaire weekend breaks with – to date – the world's most expensive suite: the Villa de Stephen, at a cool $100,000 a night. More than $7 million has been spent on the 30,000 sq ft room which includes a marble Roman bath with vaulted ceilings and baroque furnishings. Oh – and a fleet of Rolls Royce Phantoms on call.
Hair Today, Blown Tomorrow
Fresh from your dip in the Roman bath, you will need to dry your hair. Thank the heavens for hair salon app Prête and its $10,000 hairdryer. Encrusted with 4,716 rose gold Swarovski crystals, the blinged up blow dryer also comes with a year's worth of free blowouts.
High end blow dry
https://www.teenvogue.com/story/prete-sells-swarovski-crystal-hairdryer-for-dollar10000
You What?
Fans of high end audio already know that a good pair of headphones is essential if you want to max out that mixtape joy. For the audiophile with deep pockets, there is only one choice: the Sennheiser HE1. The costly cans come with their own amp, sat on a solid block of Carrara marble. The cost? Are you listening closely (because you won't believe your ears)? They are yours for just $59,000 (fifty-nine thousand) plus VAT.
Fair Game
You know you've got too much money when Monopoly is real life. You probably can afford to buy a hotel in Mayfair, if you can afford to buy luxury game designer Geoffrey Parker's unique spin on the classic board game Monopoly.
Go directly to jail

https://www.geoffreyparker.com/alligator-monopoly-set/
You will need to 'Pass Go' a lot of times to afford the £700,000 price tag. Gold hotels, ruby chimneys, silver cards, all encased in alligator skin. The sets are designed uniquely for the individual and can take up to six months to create. Alternatively: buy an actual house on the Old Kent Road.

iExpensive Phone
The problem with super-modded iPhones is no matter how big the bling, and how substantial the sparkle, Apple will launch a new phone within 12 months. Undeterred, designer Stuart Hughes gave an iPhone 4 an £8 million makeover, featuring a solid gold body, 100 carats of diamonds, and a 7.4 carat diamond rose on the main iPhone button. Still looks sad next to an iPhone 11.
And Finally…
We've deliberately stayed away from the obvious billionaire's playthings: the $70 million 1963 Ferrari 250 GTO, the $55 million Graff Diamonds Hallucination watch, and anything painted during the Renaissance
However: the most honourable mention has to go to the History Supreme yacht. The boat is covered in 100,000kg of gold, platinum, and jewels and has a statue made from genuine Tyrannosaurus Rex bones. On board is a luxury liquor bottle featuring a 18.5 carat diamond. Interested? You are already too late. The boat belongs to a rich Malaysian businessman. The cost: £3 billion. Happy dreams!.