The United Arab Emirates is set to welcome its first-ever casino, a development that has stirred excitement and anticipation in equal measure. The casino is being built and funded by Wynn Resorts, a leading international hospitality and entertainment company. What makes this development even more significant is that it will be Wynn Resorts' first-ever casino located on a beach. This should be a major boost for tourism in the region.
A Landmark Development
Wynn Resorts has made a proposal for a casino, which has been approved by the UAE authorities and will begin development soon. This is seen as a landmark development that will further cement the UAE's position as a leading global tourism destination. It is also an opportunity to diversify the country's economy and create more jobs, as well as bring more visitors to the nation.
Located on Dream Island
The casino is set to be located on Ras Al-Khaimah's Marjan Island on a currently vacant area known as 'Dream Island', one of the UAE's most attractive hotspots. It will be a state-of-the-art facility with a sprawling 18,500-metre game floor, which is set to make this one of the ten biggest casinos in the world. As part of the casino complex there will be a massive hotel boasting 1,000 opulent rooms for high-rolling guests. Not only will the casino be a luxurious getaway for people to relax and unwind, but it will also have a wide variety of entertainment options. Aside from casino games, this could also include live music performances.
Wynn Resorts Expanding its Massive Franchise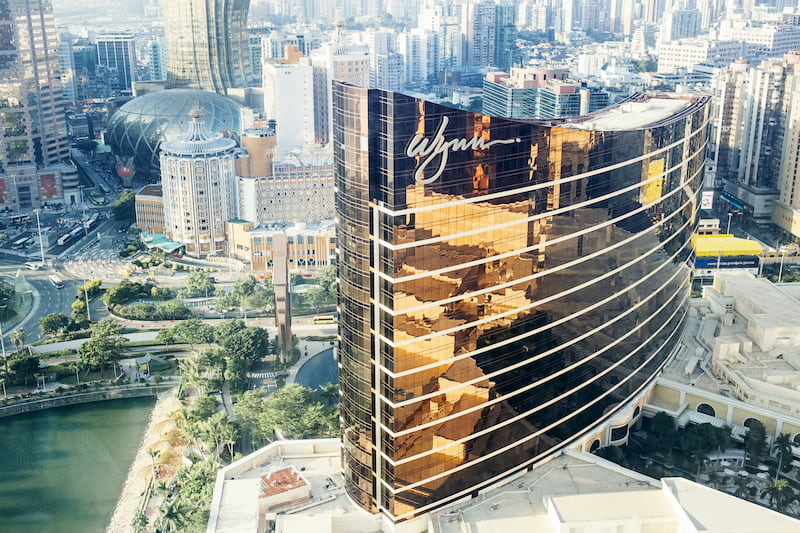 Wynn Resorts is renowned for delivering exceptional experiences to its customers across the globe, making it an excellent brand to deliver this breakthrough casino in the UAE. Some of the most famous Wynn Resorts locations include Wynn Las Vegas and Encore Las Vegas, both of which are located on the iconic Las Vegas Strip.
They're renowned for their luxurious amenities, including spacious suites, world-class restaurants, and high-end retail stores.
Another well-known Wynn Resorts location is Wynn Macau, which is situated in the heart of the world's largest gambling hub. It's clear that the company likes to move into up-and-coming spaces in the gambling scene, and it could be eyeing up the UAE's potential to become the next big spot.
The Potential to Turn the UAE into a Gambling Hub
The potential to turn the UAE into a gambling hub to rival Las Vegas and Macao is a tantalizing prospect. The country has already established itself as a leading destination for business and leisure travel, thanks to its world-class infrastructure and iconic attractions. Introducing gambling to the mix will further enhance the UAE's appeal and attract a new demographic of visitors. If the new casino is successful, it could spark a flurry of new projects in the areas and in other UAE cities.
With the rise of online gambling, there is a growing demand for land-based casinos that offer a unique and immersive experience. The Wynn Resorts casino in the UAE will cater to this demand, providing customers with a state-of-the-art facility that offers a wide range of gaming options and entertainment activities. As the online casino industry in the UAE continues to grow, the audience for places like the new land-based casino will increase as well.
A Memorable Experience
As the first-ever beachfront casino in the UAE, this new gambling resort could be a truly unique and memorable experience. The resort could bring about a new way for people to gamble, with ideas and innovations that are specifically targeting players in the region. It could foster its own unique identity, setting itself apart from the likes of Vegas and Macao. It could even provide a platform for filmmakers and musicians from the region to boost their global appeal in the same way people like Elvis Presley did when they played in Vegas.
There's no doubt that this new casino proposal represents a significant milestone for both the UAE and the tourism industry. It will diversify the country's economy and attract a new demographic of visitors. With its proven track record of delivering exceptional experiences, Wynn Resorts is well-positioned to create a world-class beachfront casino on Dream Island that could lead to more resorts over the next few years.