What started out as a game of dice between friends, has now grown into a juggernaut of entertainment, dining and unique gambling experiences.
Post-covid, a lot of major casino developments have been kicked into the long grass. Although delayed, they are coming. Not least, the remarkable $5 billion Moon World Resorts, destined for Las Vegas; a 1/75,000 replica of the moon, as well as two huge new developments planned for Japan.
For now, most of the top ten remains the same. These are the casinos where a trip from the blackjack table to your room can take an hour, and a game of hide and seek could last forever. If you like your casinos with room to manoeuvre, and cat swinging space-a-plenty, here's our top ten.
#1. Winstar World Casino, Oklahoma, USA (600,000 Square Feet)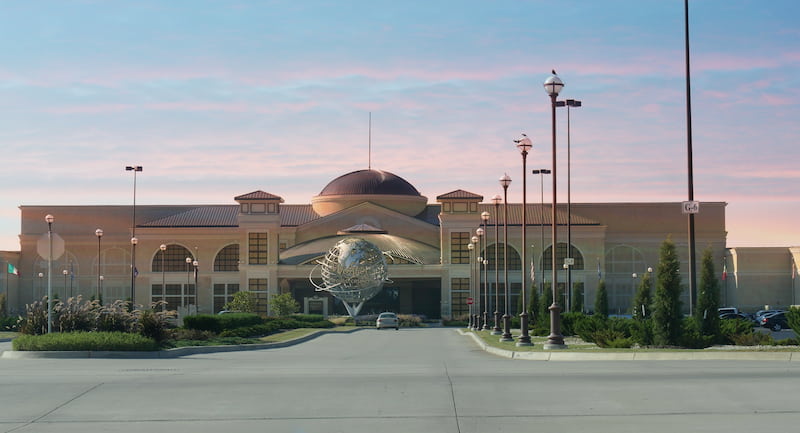 The biggest land-based casino in the world is the Winstar World Casino in Oklahoma, in the United States. Oklahoma; that's the home of Woody Guthrie, chicken fried steak, and corn that's as high as an elephant's eye, with a wind that comes sweeping down the plain.
It's also where you can spend all day inside, in any of the nine globally themed gaming plazas that stretch for more than a mile, from Beijing and London to Cairo and Madrid. If you put a dollar in each slot, you will need at least $10,000 – and that's before we even get to the table games.
#2. The Venetian Macau (550,000 Square Feet)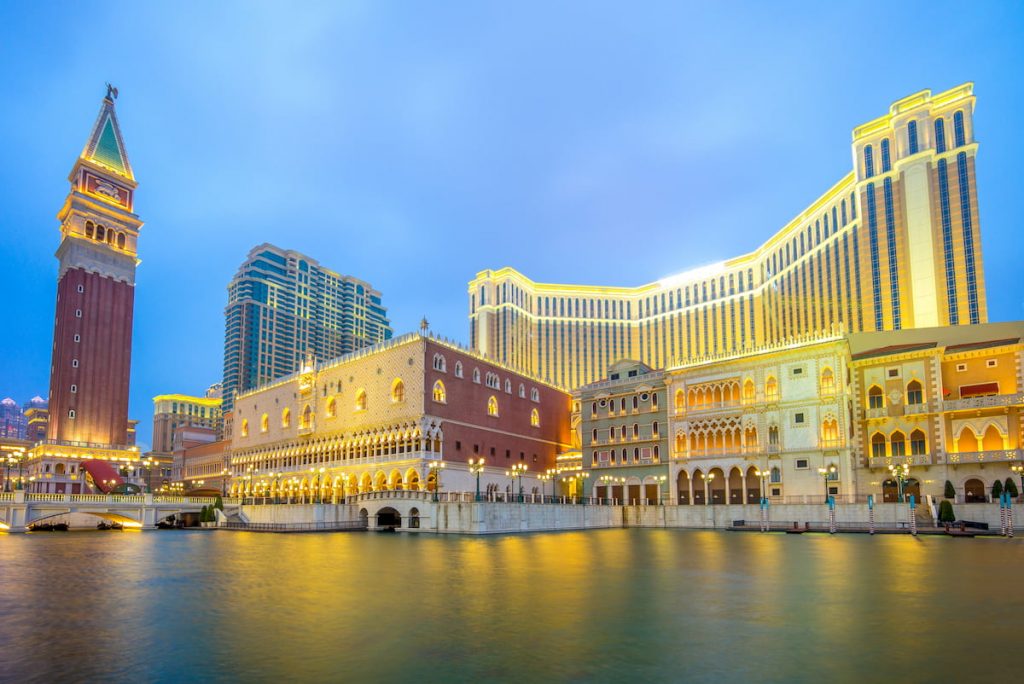 If you have ever wondered why it took room service an hour to deliver that over-priced club sandwich, spare a thought for the staff at the Venetian Macau. As well as being the second biggest casino on the planet, it is also the largest single structure hotel in Asia, with 3,000 rooms.
Built in 2007, the Venetian Macau packs 3,400 slots, and 800 table games, into 550,000 square feet of casino floor space. It also has a canal, complete with bridges and gondolas, 350 shops, a live arena, and Michelin starred restaurants.
#3. City of Dreams Macau (420,000 Square Feet)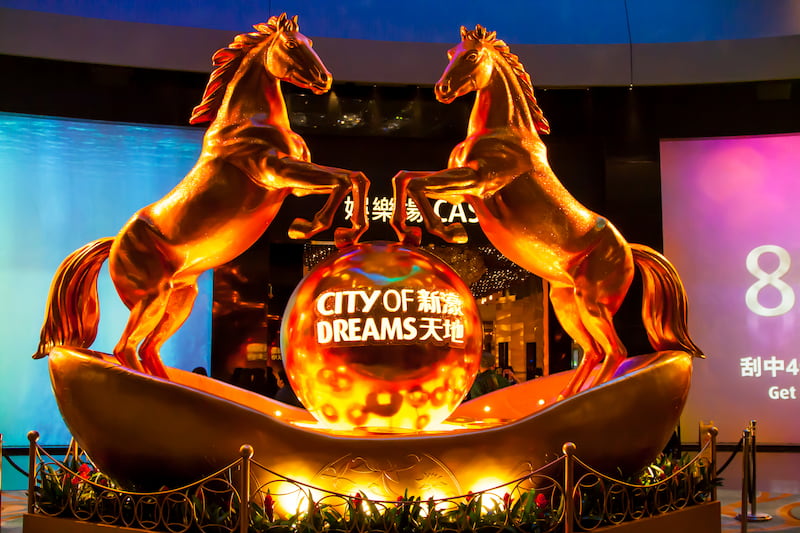 Make sure you've packed your comfy shoes for that trip to Macau because our next entry is also located in the world's most densely packed city. The City of Dreams is a hyper modern destination, with three separate casinos taking up 420,000 square feet.
If you want to eat at the CoD, you need to win big at the tables. The resort has a total of seven Michelin stars, including the three-star Jade Dragon. It is also home to the world's largest water extravaganza: the Dancing Water Theatre, with seating for 2,000. It's not just blackjack on the menu, in the City of Dreams.
#4. Foxwoods Resort Casino (344,000 Square Feet)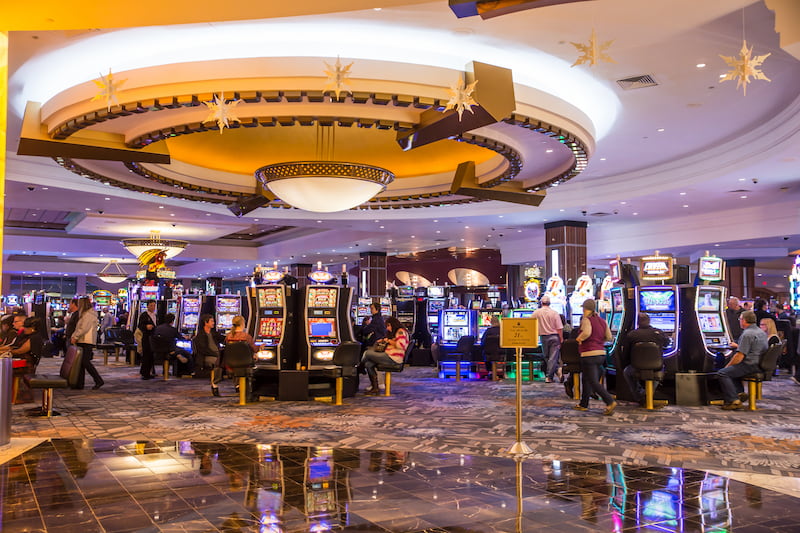 Head to the east coast of the USA, a three-hour drive, north from New York, and you'll find yourself at the heart of the Mashantucket Pequot Tribal Nation. The Foxwoods Resort Casino is nine million square feet of hotel and casino. It's packed with 3,400 slots and 249 table games, including craps, blackjack, Caribbean stud poker, baccarat, roulette, sic bo, and plenty more.
In 2022, Foxwoods celebrated 30 years in business. In that time, it's welcomed more than 330 million visitors and generated $4 billion in revenue. It's multi-award-winning blend of middle-American hospitality, golf, and entertainment. They must be doing something right.
#5. Wynn Macau (273,000 Square Feet)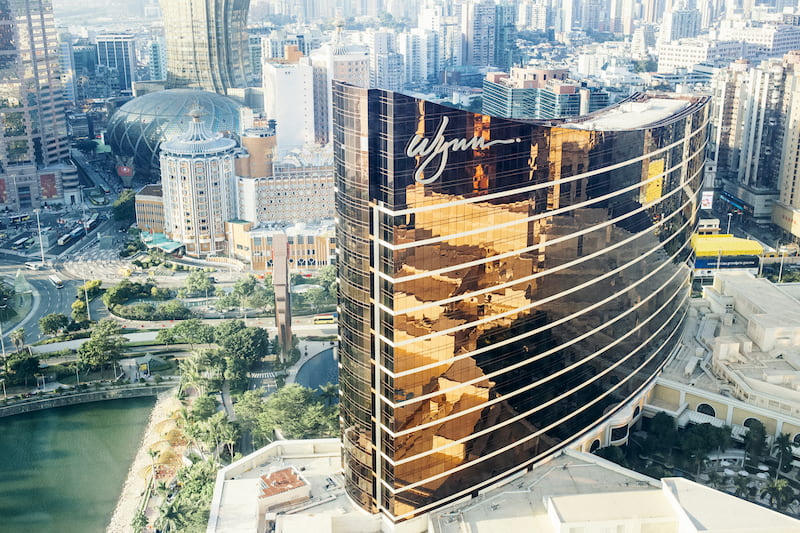 Off to the East we go again. This time, to the Wynn Macau. Operated by Wynn Resorts, the Wynn Macau is 273,000 square feet of casino space, delivered with the confidence you would expect from one of the great names in casino development.
Although retired, and mired in controversy, Stephen Wynn is the man behind some of the most iconic casinos in the world, including The Mirage, Bellagio, and the legendary Golden Nugget. The Wynn Macau is old school opulence turned up to 11.
#6. Ponte 16 Macau (270,000 Square Feet)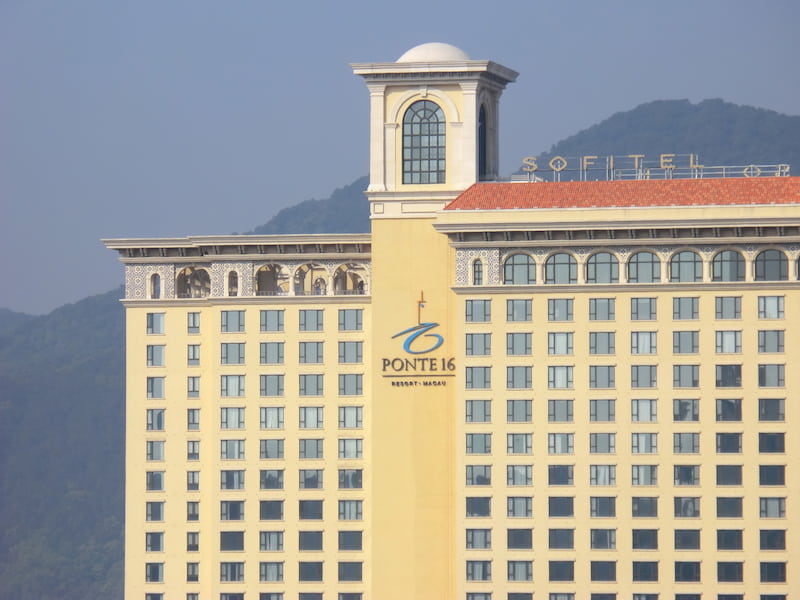 Location, location, location. We're still in Macau, where the Ponte 16 Resort sits at the centre of the Inner Harbour on the water's edge. Across the road, a maze of old Macau and a glimpse into its trading past. It's the best located five-star casino and hotel in town.
Inside the slightly old-fashioned French-themed hotel, there is more than 270,000 square feet of gaming space, as well as 408 rooms and 19 exclusive mansions. The Ponte 16 is very popular with guests from mainland China, attracted to the hotel's old school European vibe.
#7. Rio Casino Resort, South Africa (260,000 Square Feet)
We head to another continent this time: Africa. Situated in Klerksdorp, the birthplace of Demond Tutu, in the Northwest Province of South Africa, the Rio Hotel Casino Convention Resort is the biggest casino on the continent, with more than 260,000 square feet of gaming space.
The resort takes its name and inspiration from the Brazilian city, bringing a carnival atmosphere to the former Transvaal Republic. If the slots get too much, you can always head out on safari.
#8. Sands Macau (299,000 Square Feet)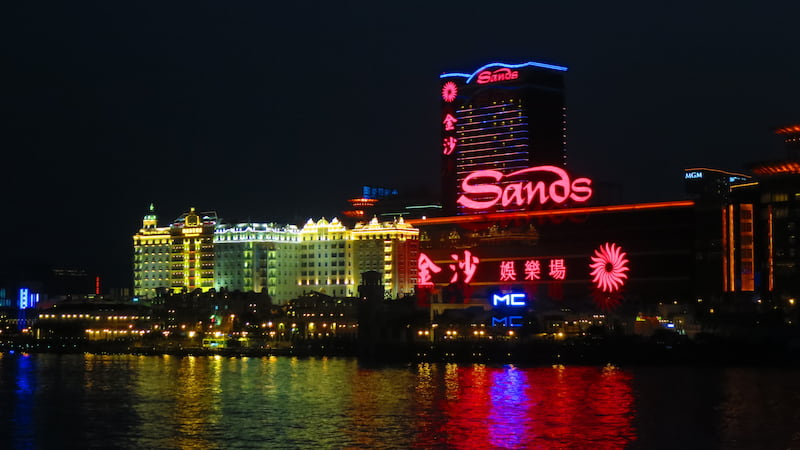 In the red corner, we have Stephen Wynn. In the blue corner, Sheldon Adelson, the man behind the Las Vegas Sands and the creator of Sands Macau. The hotel was the first Las Vegas style casino in Macau, when it opened in May 2004.
The hotel boasts a 229,000 square feet casino and is one of six built by Sands in Macau. Our number two, the Venetian, is also a Sands enterprise.
#9. MGM Grand, Las Vegas (171,000 Square Feet)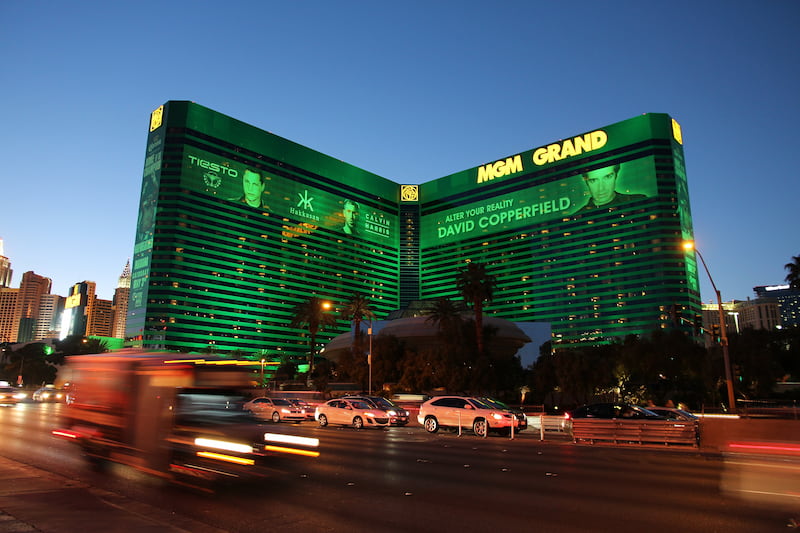 Sin City gets a shout with the MGM Grand in Las Vegas. Boasting 170,000 square feet of dedicated gaming space, it's the largest single hotel in the world with an impressive 6,852 rooms. In the casino, punters can indulge themselves on more than 2,500 slots and 139 poker and table games.
The MGM Grand is also one of the world's most famous casinos, and the biggest one in the home of gambling: Las Vegas.
#10. Casino Lisboa, Portugal (165,000 Square Feet)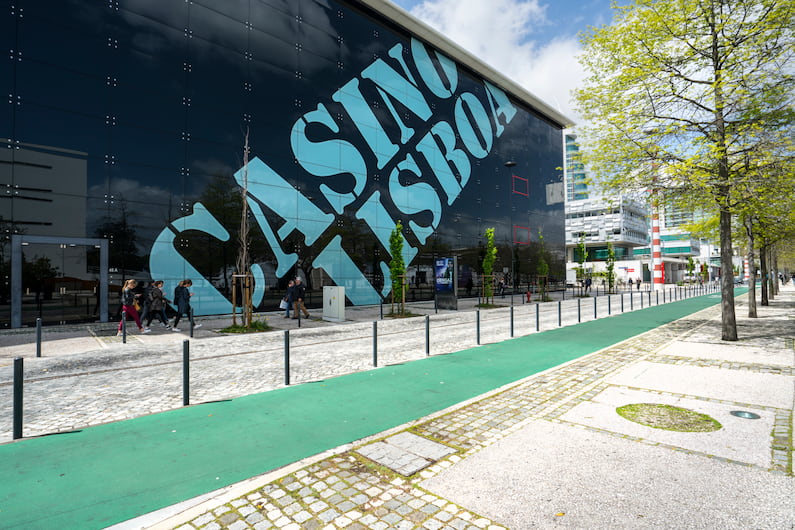 The Casino Lisboa holds the title of the biggest casino in Europe, at least it does since Casino de Campione in Italy shut its doors in 2018. This sprawling casino opened in 1993 and covers 165,000 square feet. With more than 1,000 slot machines and 22 gaming tables, you will not be short of gaming options should you choose to visit Lisbon's contribution to the world of casino gambling.
And there you have it: our top ten.
Of course there is an argument to say that the internet is home to the world's largest casino. After all, there are 100s of online casinos to choose from – including Casino.com, of course – with offices all over the world and a huge supporting infrastructure. Gambling hubs and offices in places like Gibraltar, Malta, London, and the Caribbean almost certainly take up more square foot of office space than any single casino.
Casino game software developers like Playtech, Microgaming, and IGT all have huge offices, as well as dedicated buildings offering live online casino play to various clients. In Riga Old Town, Playtech's Live Casino takes up more than 90,000 square feet – and that's just one operator. Without a doubt, the biggest casino is at your fingertips. It's online.
If you fancy a cosier gambling venue, why not check out our guide to the Smallest Casinos in the World?