The first thing that comes to mind when Las Vegas is spoken about is gambling. It is casinos that built sin city and its famous strip, yet this is not the only form of entertainment available. As well as theme parks and restaurants, Vegas has grown due to its huge multi-night concerts by the world's most famous stars. Known as residencies, we give their fascinating history below.
The Economics of the Residency
Residencies are a key part of the Las Vegas economy, yet surprisingly, they are a loss-making endeavour. Artists gain huge amounts of money for taking part in them, however, the casinos don't make it back in profit from ticket sales. Instead, these events attract people who will then spend money in casinos and restaurants.
However, for artists, they can be extremely lucrative. To date, the most successful has been Celine Dion's 'A New Day' residency. It ran for four years, involved over 720 shows, and had $3 million visitors. This netted the artist herself a cool $385 million.
The Early Days of Residencies
Most people would attribute the first residency to Liberace. The pianist and singer started his first night at the Hotel Last Frontier in November 1944. Playing show tunes and boogie-woogie, he was a far cry from today's distant stars and faceless Internet marketing. He would walk up and down the strip handing out flyers himself, then talk to those who visited his shows. His flamboyant, over-the-top style came to embody everything that was Vegas. Soon signed to a long-term contract, he became as big a draw as the casinos themselves and played the strip for the rest of his life.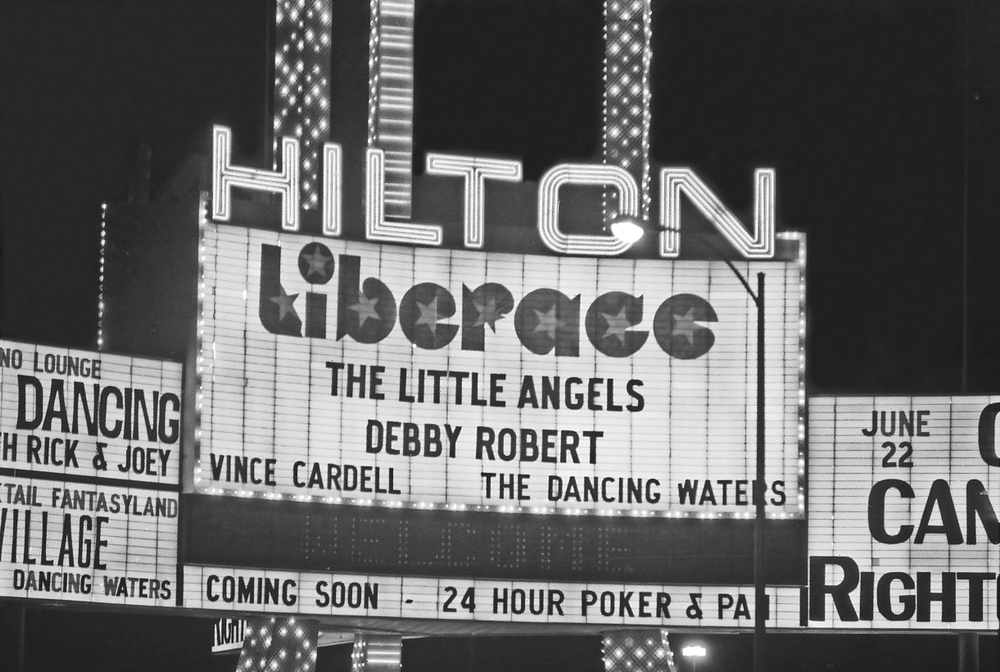 The success of Liberace did not go unnoticed. Other casinos then began to offer huge sums of money so that they could bring megastars to advertise their casinos. Luminaries such as Nat "King" Cole and Ella Fitzgerald were paid huge sums for shows on the strip. However, many of these residencies were tainted by the racism still inherent in the state at that time.
The Swinging Sixties
The fifties had been an odd time for Vegas. Its population had doubled and most of its famous casinos had sprung up. The decade ended with the unveiling of the famous "Welcome to Vegas" sign, and the sixties started as they meant to go on. One of the most famous residencies would take place in 1960, by the vocal group known as The Rat Pack. Frank Sinatra, Sammy Davis Jr, Dean Martin, Joey Bishop, and Peter Lawford would perform at the Sands Casino as they filmed the movie Oceans 11.
However, one of the most uplifting stories of the residency concerned Elvis. He had originally played the strip in 1956 but had been overlooked as people did not get his brand of rock and roll. Yet when he returned in 1969, he did so as the king. He started a seven-year residency at the International Hotel, which would produce Live in Vegas, one of the greatest live albums ever. It was arguably the greatest period of his career.
The upcoming schedule for residencies in Vegas is filled with classic and modern acts, proving once again that Sin City has not lost any of its magic!