Pachinko is the Japanese phenomenon that few outside of Japan have ever heard of. Yet it brings in more money each year than all the casinos in Macau and Vegas combined! Here we take a look at the industry that Japanese lawmakers do not consider to be betting, but almost everyone else does!
In Asia, the likes of Korea, Macau and The Philippines have long been generating significant revenues from the gambling industry. Macau is famous for having some of the biggest casinos in the world, while both Korea and The Philippines have both also seen billion-dollar gambling resorts open in recent years.
Japan has, so far, been hesitant to cash in on the Asian casino boom. Land casinos have long been forbidden, online casinos are outlawed, and sports betting is heavily restricted. There is, however, a wildly popular arcade game that is technically not gambling and generates a jaw-dropping $140 billion annually!
Pachinko's Emergence
In the early 20th century, some Western influences began to be seen in Japanese culture. This was often reflected in Japanese versions of popular American board games. One of these, "Korinto Gemu", drew inspiration from the American game "Bagatelle". The aim of the game was simple enough; move a wooden board in such a way that little silver balls would avoid obstacles to nestle into their holes.
It became so popular that by then end of the 1920's almost every candy store in Japan had one. Before long, the adults would join the children in playing. The adult version of the game would involve some low-level wagering. Items such as cigarettes, laundry detergent and soap would be staked to keep the adults entertained.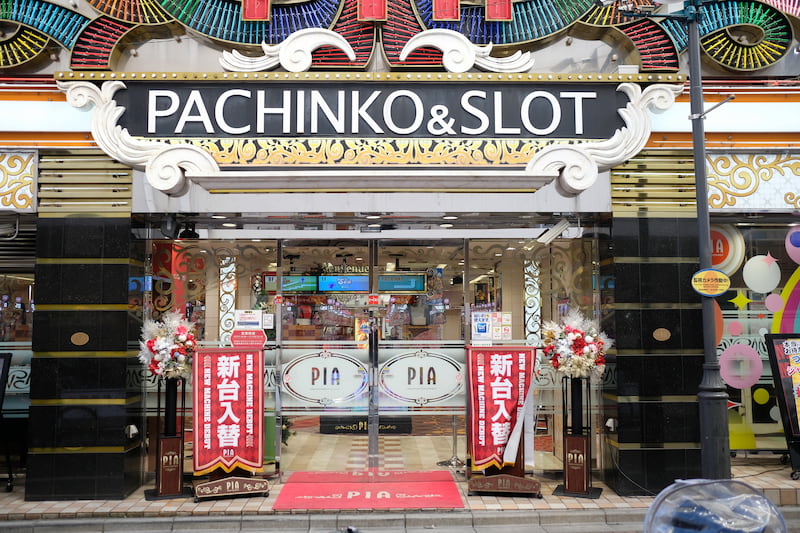 The Pachinko Phenomenon
Pachinko grew from these humble beginnings into a cultural phenomenon today. In the modern iteration, a player will rent hundreds of the little silver balls and release them into a game that looks not dissimilar to pinball. Once the balls have been released, the player will try to use skill – and no shortage of luck – to move them into the holes that are placed around the playing area.
For each ball that the player successfully manoeuvres into these holes they will receive a small token. The more tokens, the better the prize – and lucrative jackpot prizes can include mobile phones, cameras, and computers!
As of 2021, there were thought to be around 8,460 pachinko parlours in Japan, and around one in eleven adults are believed to play the game at least once a week. It is clearly a cultural sensation that for a long time has been an extremely popular pastime for many Japanese. However, a closer look at the numbers further demonstrates how important the game is for Japanese society, culture, and economics.
The $140 billion the industry generated in 2020 represented around 4% of the GDP for the entire country. Not only is this figure many multiples of what the Las Vegas gambling industry generates, it is double the size of Japan's colossal car export industry. Pachinko even directly employs more people than every Japanese car manufacturer combined! Pachinko is not just a game, but a vital cog of the Japanese economy.
Points Make Prizes
To understand how pachinko operates in a grey area, it is important to look at how the game's points-based rewarded system is designed to function. When players manage to get their balls in the holes, they get rewarded with points. Players collect these points, and the more points they collect, the better the prize they can receive. Points do not need to be redeemed straightaway. In fact, it is common for players to load their points onto a card and save them over many sessions.
When a member has enough points to redeem for the prize they want, they can do so at the pachinko parlour. Common prizes include detergents, cigarettes, groceries, and electronics. This is in complete accordance with Japanese law, which states that individuals cannot gamble when a cash reward is the prize. However, there is a rather sizeable grey area which pachinko operators and players can exploit.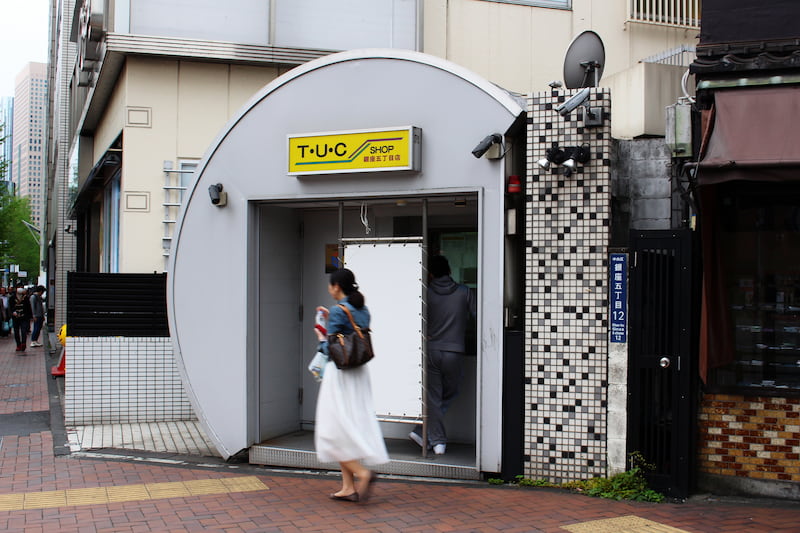 Cashing Out
If you visit a pachinko parlour in Japan for the first time, you may be struck by the number of stores nearby called T-U-C Shops. These shops are vital to the pachinko industry, even though they are supposedly completely separate entities to the actual pachinko parlours. It is here that the big winners can bring their winnings and sell them for cold, hard cash. These shops will often then sell the prizes back to the parlours!
Selling winnings may seem like a sneaky way to circumvent Japan's "no cash reward" policy, but in recent years an even more brazen approach to cashing in winnings has become popular. Players can load their hard-earned points onto to a credit-card style card. The intention of this is to allow them the opportunity to collect their points over a period of time so that they may one day have enough to purchase one of the bigger prizes. That is the theory.
The reality is that third parties will often set up points exchange centres in extremely close proximity to a pachinko parlour. Players can bring their points card to these booths and exchange it there and then for cold, hard yen!
Of course, these practices are all completely legal, and in complete accordance with the law. When it comes to deciding whether or not that means pachinko is gambling…well, we will leave that for you to decide!