Casinos are getting bigger, with more slots and tables games, spectacular shows, Michelin quality dining, and five-star hotels. In a chaotic world, where life can sometimes seem a little dark, casinos are man-made paeans to excess, indulgence, and fun.
Gambling politics aside, casinos are built for both pleasure and profit. When it is done well, the punters are happy and the profits can be very satisfying, as these ten casino billionaires will attest.
Are you sitting comfortably? Let's find out just who are the ten richest people in the gambling industry and how they made their fortunes:
1. Miriam Adelson $30 billion
The widow of casino legend Sheldon Adelson inherited a $30 billion fortune when he died in January 2021. Adelson was the founder, chairman, and CEO of the mighty Las Vegas Sands Corporation and began his casino career with the purchase of the iconic Sands Hotel and Casino in 1988.
In the next three decades, Adelson built a string of world-class casinos and hotels, including a Venetian, in both Las Vegas and Macau; the Marina Bay Sands, in Singapore; and five casinos in Macau. Miriam Adelson inherited the business. That makes her the fifth richest woman in the world and #1 in our list of betting billionaires.
2. Lui Che-woo – $19 billion
Hong Kong magnate, and modern-day Midas, Lui Che-woo is a man who has made several fortunes, in many different fields. Aged 93 at the time of writing, Lui Che-woo made his first million in construction and property. Since then: everything he touches has turned to gold.
Today, he owns the publicly traded Galaxy Entertainment Group and six casinos in Macau, including the Starworld Macau, Broadway Casino, and the $2 billion Galaxy Macau, which has more 1,500 slots, 650 tables games, five hotels, and the world's largest rooftop wave pool.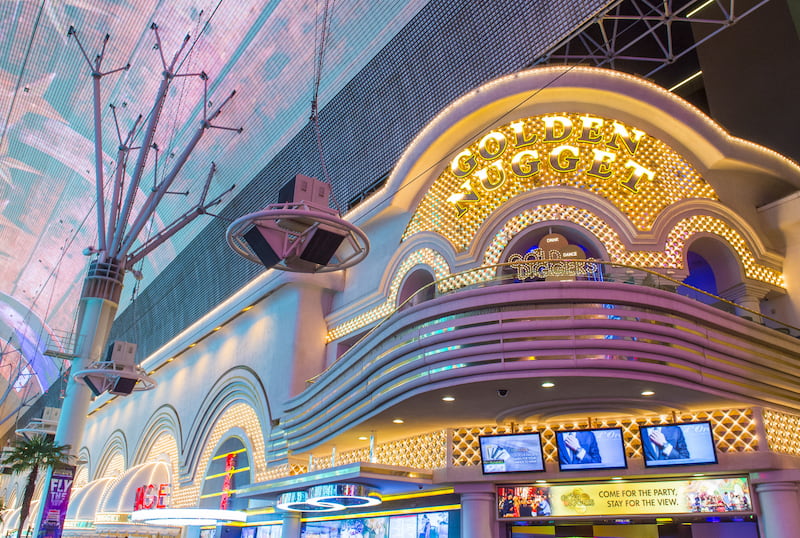 3. Tilman Fertitta – $6 billion
University drop-out Tilman Fertitta cut his teeth peeling shrimp in his father's restaurant before living the American dream and building his fortune, one property at a time. Fertitta created Landry's Inc, starting with restaurants, followed by hotels, casinos, amusement parks, aquariums, and cruise ships.
Fertitta owns the Golden Nugget franchise, with properties in Atlantic City, Biloxi, Lake Charles, Las Vegas, and Laughlin. He also owns Golden Nugget Online. The 65-year-old entrepreneur has his own basketball team: the Houston Rockets. Slam dunk.
4. Mark Scheinberg – $5.3 billion
In 1998, Planet Poker launched the first ever online card room, introducing the world to the (now ubiquitous) game of Texas Holdem. At the forefront of the revolution was online poker website PokerStars and its founder and creator Mark Scheinberg.
Scheinberg sold PokerStars to the Amaya Gaming Group in 2014 for $4.9 billion and is now a property developer with a portfolio of hotels, including the Four Seasons in Madrid. It took a full house to buy a hotel.
5. Denise Coates – $4.6 billion
Denise Coates is an entrepreneur who took a big gamble and won. She acquired the domain name Bet365 in 2000 and launched it as an online betting site in 2001. With her father's permission, she borrowed £15 million, using the family's long-established chain of high street bookmakers as collateral, to launch the business. The gamble paid off.
Bet365 is one of the world's biggest online sportsbooks and it has made Coates one of the wealthiest women in the UK. She is the highest paid chief executive in the country. With developing partnerships and interests in New Jersey and Colorado, Coates is still hungry and still one to watch.
6. Johann Graf – $4.6 billion
Vienna-born Johann Graf followed the family tradition and began his career as Austria's youngest qualified butcher. After a spell of buying cars on credit and selling at a profit, he began importing pinball machines. He then progressed into slot machines and fought the law to get them legally introduced into cafes.
Since then, his businesses Novomatic and Admiral have dominated the supply of gambling machines worldwide, including video poker games, slots games, video lottery, electronic table games, and multi-player games. Graf has also bought casinos, hotels, and has online betting businesses in his portfolio. From steak to high stakes.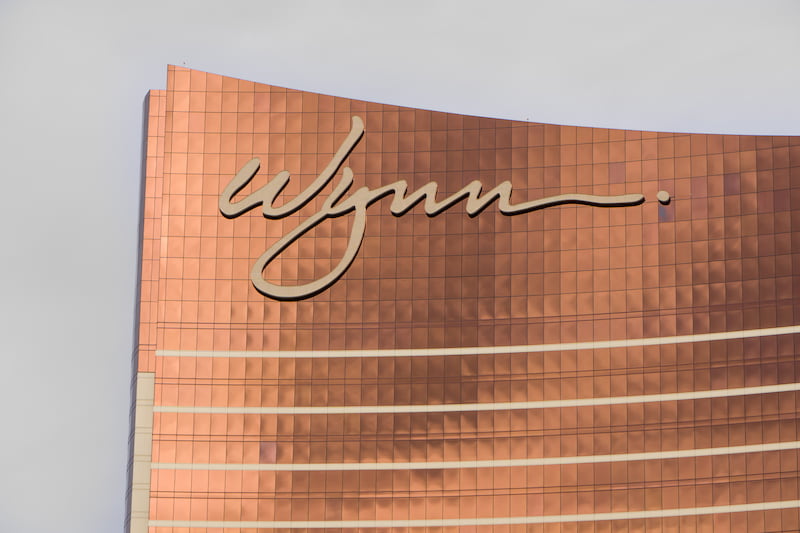 7. Steve Wynn – $3.3 billion
Most billionaires in this list have multiple interests, with gambling forming a part of their portfolio. For Steve Wynn, it's Las Vegas all the way. In 1967, Wynn bought a small stake in the Las Vegas Frontier Hotel and Casino. Four years later, he bought a controlling interest in the Golden Nugget.
In the decades that followed, Wynn would create some of the world's most iconic casinos, including the Bellagio, the Mirage, and Wynn Las Vegas. Now in his 80s, Wynn spends his time juggling politics, sexual misconduct suits, and federal lawsuits. It's complicated at the top, sometimes…
8. Pansy Ho – $3.1 billion
Pansy Ho is the daughter of betting behemoth Stanley Ho – the Wynn/Adelson of Macau. Ho senior died in 2020, aged 98, leaving a $12 billion fortune to his family; daughter Pansy got the lion's share and still maintains an interest in six Macau casinos, including the mighty MGM Macau.
In 2010, Pansy Ho was barred from running a gaming business in New Jersey, because of her late father's connections to organised crime. Hey ho!
9. Lawrence Ho – $2.2 billion
Stanley Ho left several billionaire family members in his wake, including his son Lawrence, who operates the Melco International Group, and was recently voted Asia's Best CEO. Melco has a handful of casinos under its control, including Studio City Macau, City of Dreams Macau, City of Dreams Manila, and Altira Macau.
Ho and Melco are currently developing the City of Dreams Mediterranean in Cyprus, with 100 gaming tables, 1,000 slots, and a 500-room hotel. It's due to open in 2022 but contracting issues are hampering progress. Watch this space.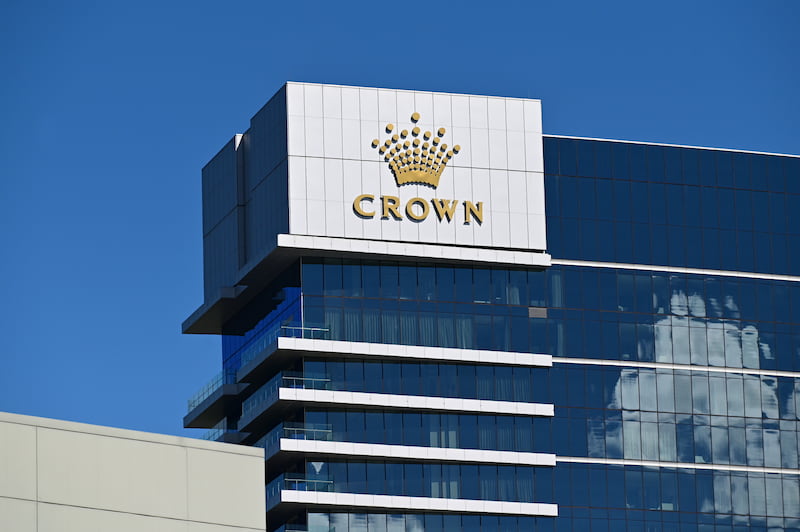 10. James Packer – $1.5 billion
Down under, few names are bigger than Packer when it comes to casinos and entertainment. James is the son of Kerry Packer, a media mogul and committed gambler, who once blew £15 million on roulette in a London casino and had his own blackjack room at the Ritz.
James Packer has taken a seat on the opposite side of the table and created a worldwide gambling empire with Crown Resorts. The business has hotel casinos in Australia and Macau and interests in Melco (see above). Son James is finally recouping some of his late father's epic losses.
*Top ten list information taken from the Forbes 'Real Time Billionaires' list as of August 2022.