When coming up with our list of the ten best casinos in the world, we took a number of different factors into account. Some of these factors included the reputation of the casino among players and the general public, the variety of gaming options available, and the interior and exterior design of the casino. The location of the building, the entertainment on offer and the amenities were also considered. And of course we thought about the history of the casino as well as any awards or other recognition received. Finally, we researched the opinions of other publications and how they regarded each of the contenders.
Naturally any list like this will be subjective by its very nature, but for what it's worth, here is our list of the ten best casinos in the world in 2023:
1. Bellagio (Las Vegas)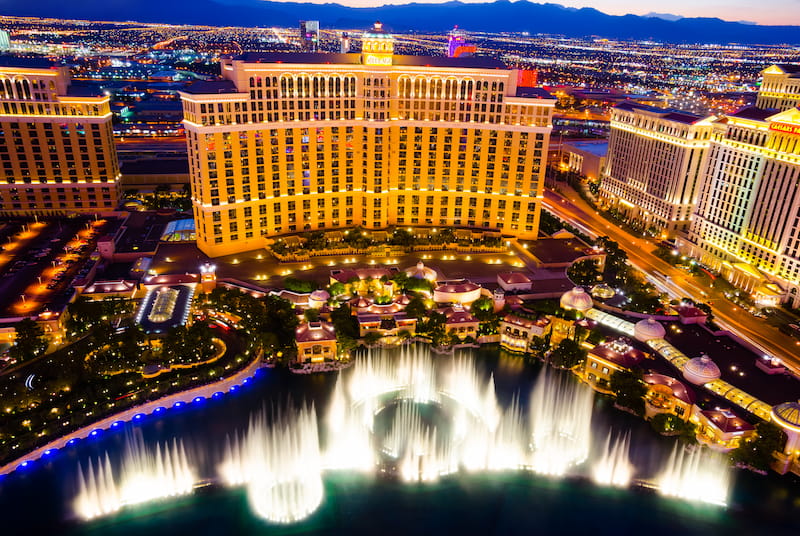 There could only be one choice for the best casino in the world, and that is the famous Bellagio in Las Vegas. Known for its elegance and sophistication, the casino offers a vast selection of table games, slot machines and poker rooms, providing an unforgettable gambling experience. Probably best known for its iconic dancing fountains, the Bellagio boasts luxurious accommodations, high-end dining options, and breath-taking art installations, making it a top destination for both casual and high-stakes gamblers. The movie Ocean's 11 – set in the Bellagio – added some Hollywood glamour to the mix and introduced the casino to an international audience. The combination of all of these factors meant that the Bellagio was a clear choice to take the number one spot on our list.
2. Venetian Macao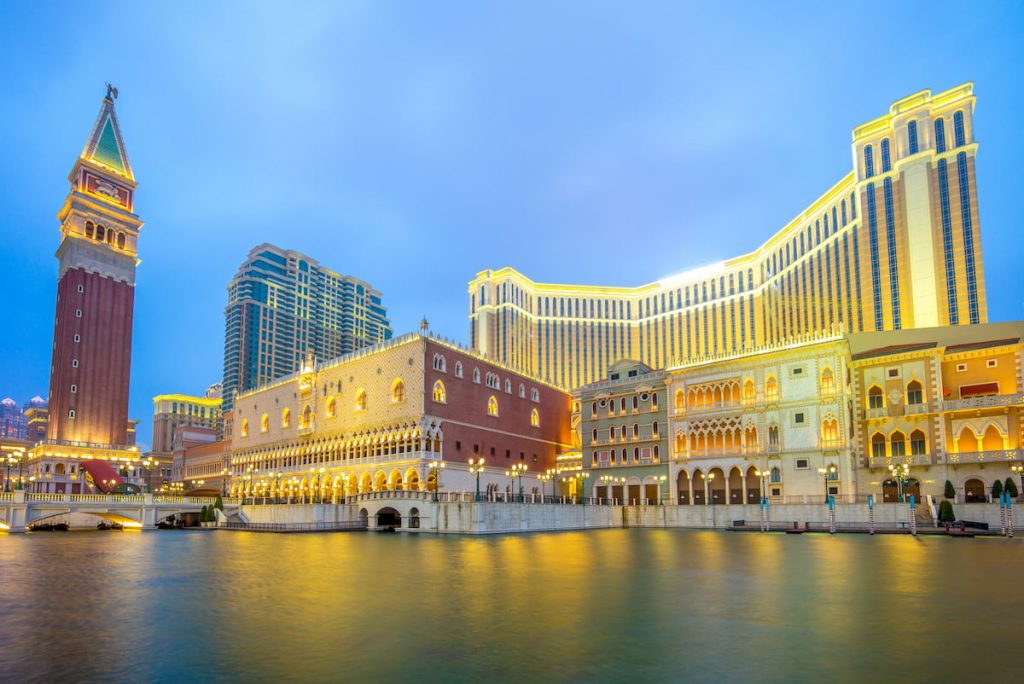 The Venetian Macao is a sprawling resort and casino complex that captivates visitors with its grandeur. As the name might have suggested, this casino was inspired by the city of Venice in Italy, and it features a remarkable replica of the Venetian canals, complete with gondolas and stunning architecture. The Venetian has been named the 'World's Leading Casino Resort' (World Travel Awards) and been awarded Forbes Travel Guide Five-Star Award on multiple occasions, among other decorations. The gaming floor of Asia's top casino offers a wide range of table games and slot machines, while luxurious accommodations, world-class entertainment, high-end shopping, and gourmet dining establishments complete the Venetian Macao experience.
3. Monte Carlo (Monaco)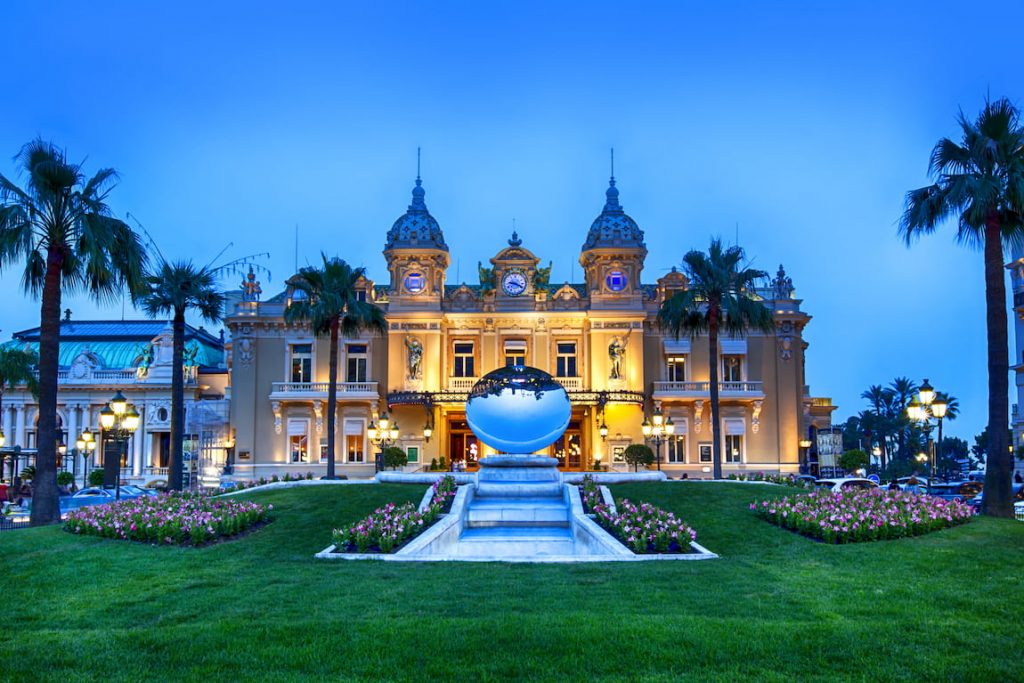 The Casino de Monte Carlo in Monaco is a legendary establishment that exudes opulence and charm. Nestled in a breath-taking setting, this casino offers an array of classic table games, including roulette, blackjack, and poker. Visitors can immerse themselves in the glamorous ambiance of the Belle Époque era, explore the lavish interiors, and enjoy the thrill of high-stakes gambling while surrounded by the allure of Monte Carlo. While some casinos on this list are quite easy-going when it comes to what to wear, make sure you dress to impress before paying a visit to the Monte Carlo. After all, you may just run into a tuxedoed James Bond, who dropped by in movies such as 'Never Say Never Again' and 'GoldenEye'.
4. Baden-Baden (Germany)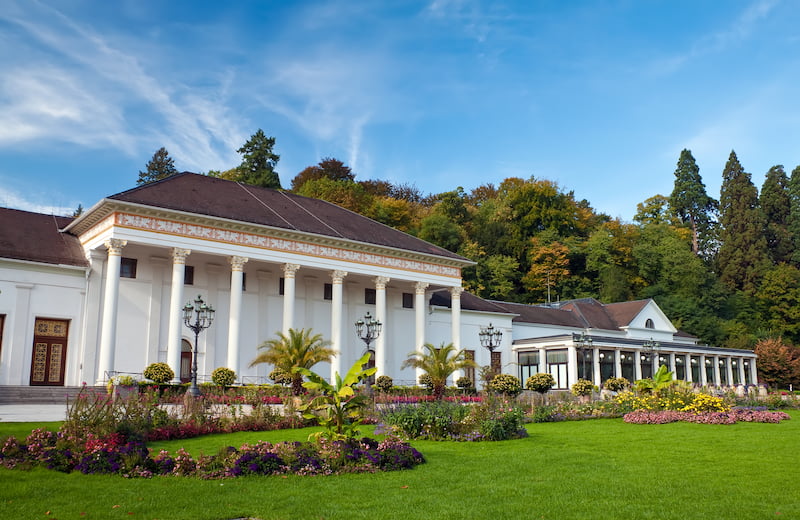 One of the oldest casinos in the world still active today, the Baden Baden is renowned for its elegant architecture and luxurious ambiance. Unusually for a casino of this vintage, the building was designed with the express purpose of housing a casino, meaning that it is ideally laid out to meet the needs of its sophisticated clientele. With its beautifully decorated interiors, chandeliers, and grand halls, Baden-Baden Casino provides a rarefied gambling experience. Guests can enjoy a variety of table games, slot machines, and poker rooms while soaking in the rich history and refined atmosphere of this iconic European casino.
5. Foxwoods (Connecticut, USA)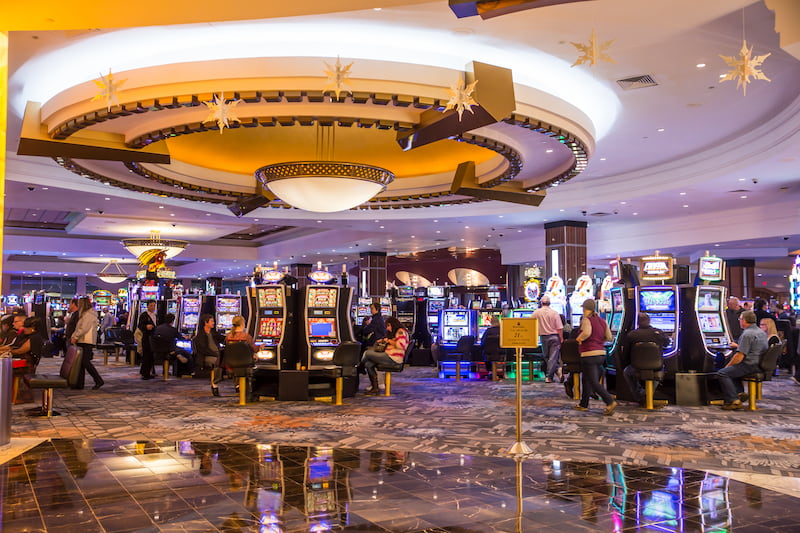 Mashantucket, Connecticut may not be the first place that comes to mind when you think of gambling destinations, but this is the home of the impressive Foxwoods Resort Casino. Besides its enormous gaming floor, Foxwoods offers a whole lot in terms of the amenities to be found around the resort. From golf courses to theatres, virtual reality experiences to zip-lines and dining experiences which range from fast food to gourmet, there is a lot to keep everyone entertained beyond the casino experience. As with all of the casinos on this list accommodation is available, varying according to your budget, and there are a lot of shopping outlets to browse around as well.
6. Sun City (South Africa)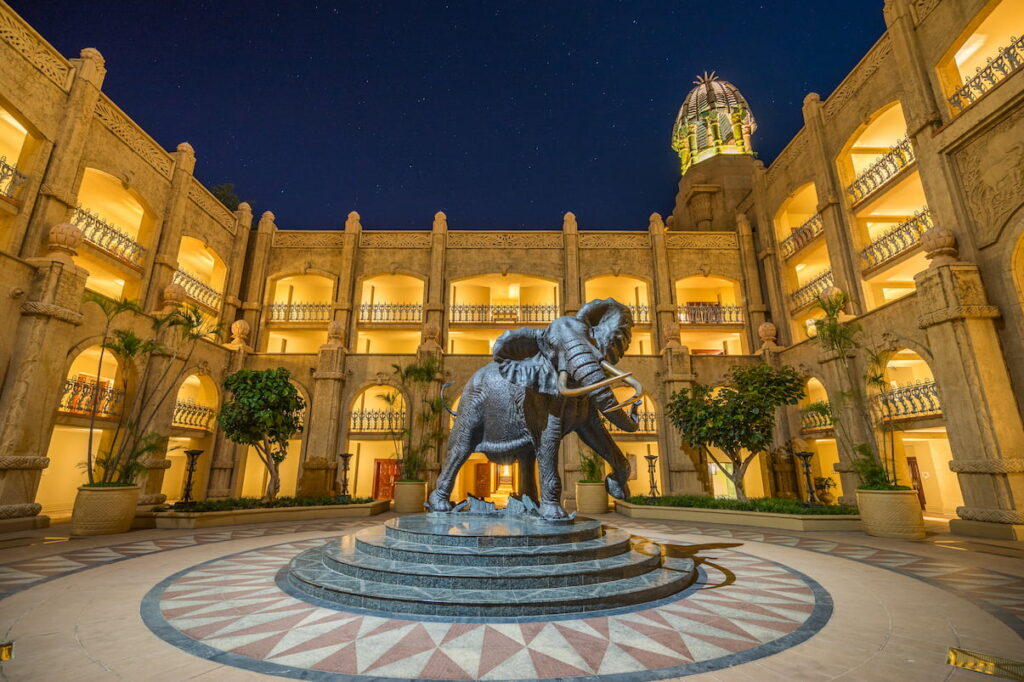 Sun City Casino is probably as well known as an entertainment venue as for its casino. The artists to have played here include names like Bruce Springsteen, Peter Gabriel, Miles Davis and Lou Reed. Situated in the platinum mining region of Rustenburg, South Africa, Sun City is a premier resort and casino complex that combines wide-ranging gambling opportunities with stunning natural surroundings. The casino offers an extensive selection of table games, slots, and of course exclusive VIP lounges to keep the high-rolling visitors happy. Visitors can also enjoy championship golf courses, a water park, wildlife encounters, and luxurious accommodations, all of which makes it worthy to hold the title of Africa's best casino resort.
7. Caesars Palace (Las Vegas)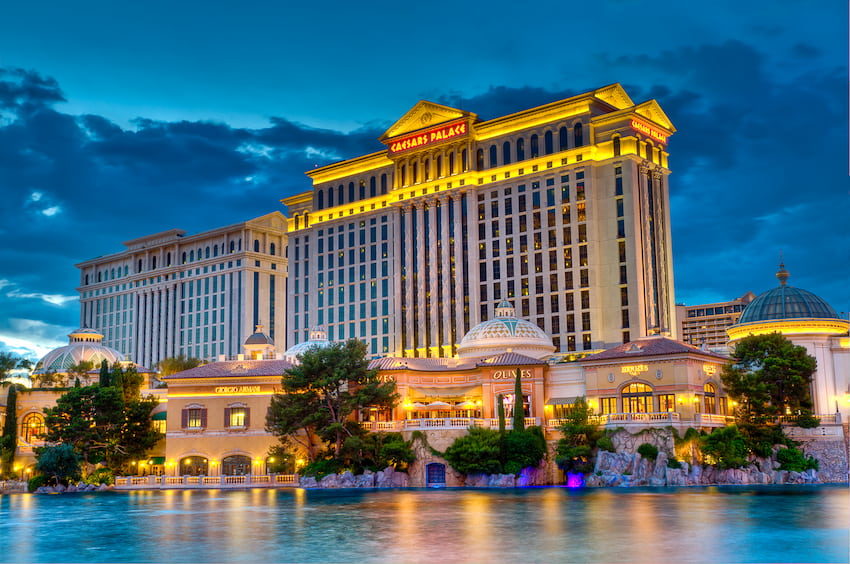 One of the most famous landmarks on the Las Vegas Strip, Caesars Palace is a legendary casino known for its Roman-themed architecture and star-studded entertainment. Note that this casino is spelt 'Caesars' and not 'Caesar's'; when Jay Samo was designing the building in the 1960s he wanted everybody to be able to feel like a Roman emperor when they paid a visit. The list of stars to have performed at the hotel is too lengthy to go into here in full, but includes Frank Sinatra, Liberace, Elton John, Dolly Parton, David Copperfield and many more. Boxing fans will associate the name Caesars Palace with legendary fight nights featuring the best pugilists on the planet – Muhammad Ali, Sugar Ray Leonard, Marvin Hagler, George Foreman are just a few to have stepped into the squared circle here. Today the Palace retains an iconic reputation, offering top-class entertainment, dining and of course casino gaming to its patrons.
8. Marina Bay Sands (Singapore)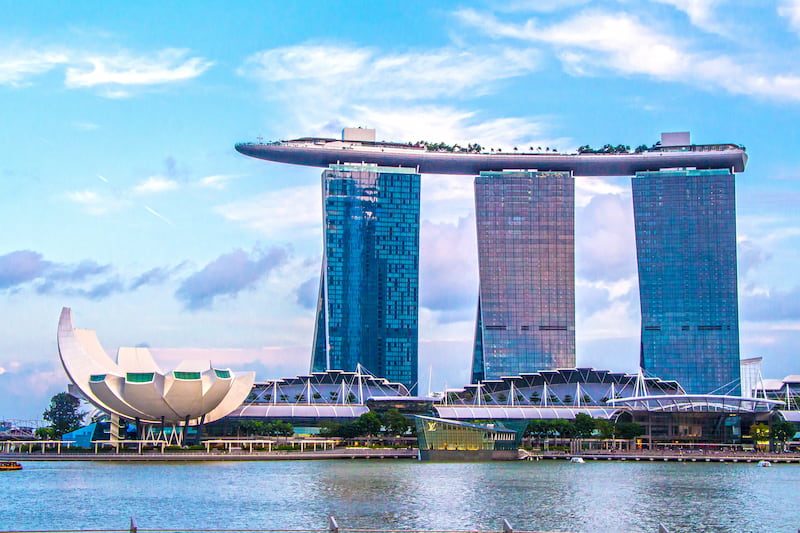 Dominating the skyline of Singapore, Marina Bay Sands is an architectural marvel and an integrated resort featuring a high-end casino. Any visitor to this city state will have been struck by the incredible vista of what looks like a giant futuristic cruise ship hovering above the water. Inside, the gaming floor offers an extensive selection of table games and slot machines, catering to both casual players and high rollers. In addition to the casino, Marina Bay Sands boasts luxury accommodations, fine dining options, high-end shopping outlets, and a rooftop infinity pool with breath-taking views of the city.
9. Winstar (Oklahoma, USA)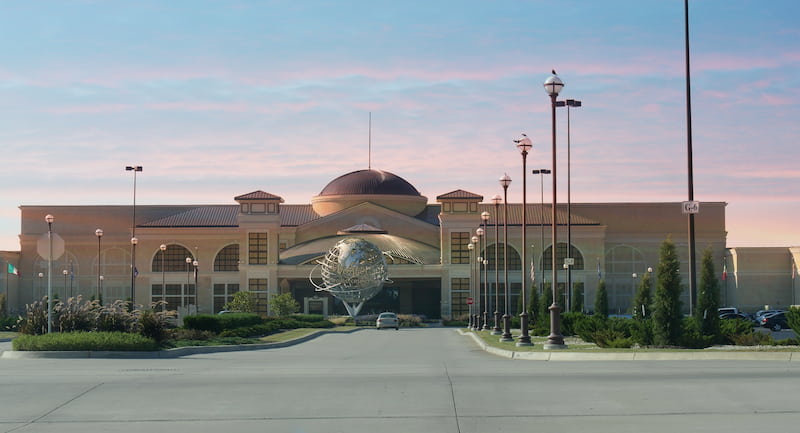 Arguably the most physically imposing casino in the United States – and one of the largest in the world – Winstar offers an impressive array of game-playing options across its vast gaming floor. From classic table games like blackjack and roulette to an extensive selection of slot machines, there is something to cater to every taste. Slot gaming fans in particular will struggle to better this casino, since with more than 10,000 electronic gaming machines available Winstar lays claim to having the most slot machines of any land-based casino in the planet. Beyond the gaming experience, Winstar features multiple entertainment venues that host world-class concerts and performances, ensuring non-stop entertainment. With a variety of dining options, luxurious accommodations, and a welcoming atmosphere, Winstar Casino promises an unforgettable and thrilling experience for all who step through its doors.
10. Hippodrome Casino London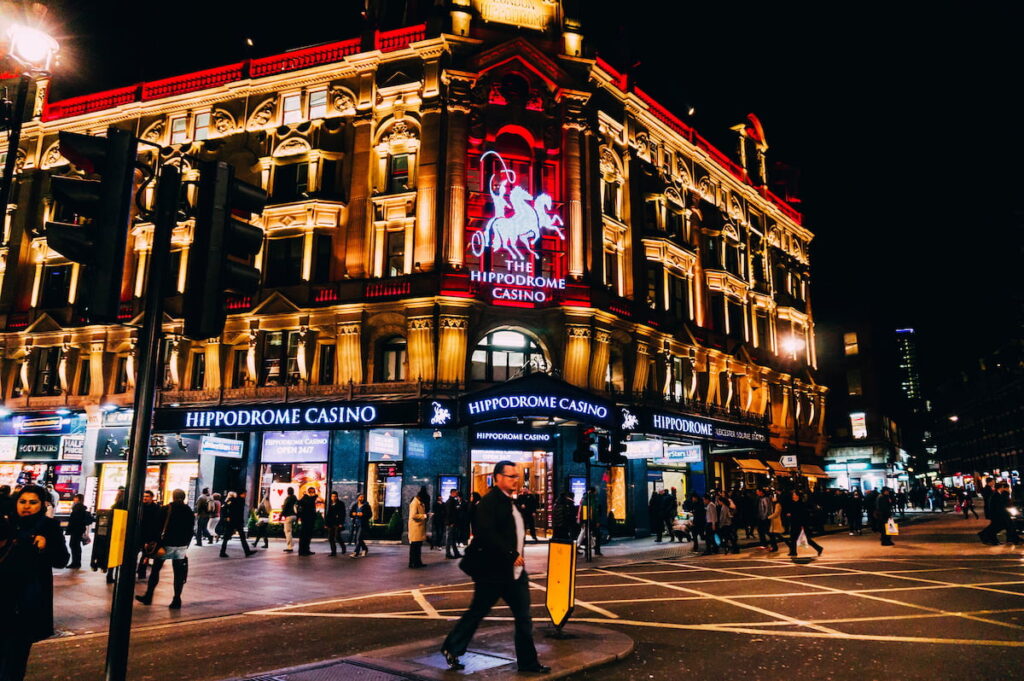 Generally regarded as London's best casino, the Hippodrome Casino is an iconic establishment that combines history, elegance, and entertainment. Housed in a stunning Grade II listed building, the casino offers a unique gambling experience. With multiple floors dedicated to gaming, visitors can enjoy a wide variety of table games, including roulette, blackjack, and poker. The Hippodrome also hosts world-class live performances in its acclaimed theatre, showcasing everything from musicals to comedy shows. As one of the city's most iconic landmarks, the Hippodrome Casino continues to attract visitors with its vibrant atmosphere, luxurious interiors, and unforgettable entertainment offerings.
We began this article by pointing out that any list like this one will be subjective, and while that remains the case I hope you will agree with at least some of our top ten choices. Every casino listed has luxury hotel accommodation available if you fancy taking a trip. Of course, not everybody will have the opportunity to visit one of these magnificent casinos, and most will count themselves very fortunate to make it to even two or three venues.
However, just about everyone will be able to enjoy the casino gaming options to be found at our choice for the best online casino in the world – Casino.com – where registration is free and you can choose from over 2,500 games without setting foot outside of your door! Live dealer table games, jackpot slots, virtual sports and scratch cards are all available, with more games added every month. Sign up now for free to take advantage of our generous welcome bonus for new members, and enjoy the best online casino gaming experience around.