Intro
Las Vegas might be one of the most unique but also most written about travel destinations. When doing research for your upcoming trip, what you might end up stumbling upon is a list of typical tourist attractions that may or may not be worth the hype.
Well luckily, I have been to Las Vegas quite a few times, so I am here to share some first-hand insight and knowledge into the best places to check out during your stay that you may not have read about!
There is so much to explore when you visit one of the biggest gambling capitals in the world, and thankfully no two trips are ever the same. So, if you are haven't been there before or even if you're an annual traveller to the crazy world of Last Vegas, I am here to share my Top 8 things for you to explore on your next voyage!
#1 Get Married at Taco Bell!
You may have heard of eloping to Las Vegas. Maybe even getting officiated by an Elvis impersonator. But in case you and your partner had a love for tacos or anything fast food adjacent, you can in fact book yourselves a wedding at the upstairs area of Taco Bell!
The gift package includes some of the company's most popular sauces in a bouquet as well as custom wedding swag! If you wanted a unique experience for your nuptials, why not eat a taco as you say, "I do!"
#2 Double or Nothing on Shows
Unless there is a specific show you want to see or a residency that is likely to sell out, book yourself some last-minute tickets at one of the stands on the strip the day of the performance. Most of these booths will have a deal if you book two or more shows, and you're also likely to get better seats with this option!
These outdoor kiosks are trying to fill up last minute seats, so pop along as soon as they open and pick from the selection of daily shows on their boards. You can even make some friends or get some recommendations from fellow deal-hunters in the queue!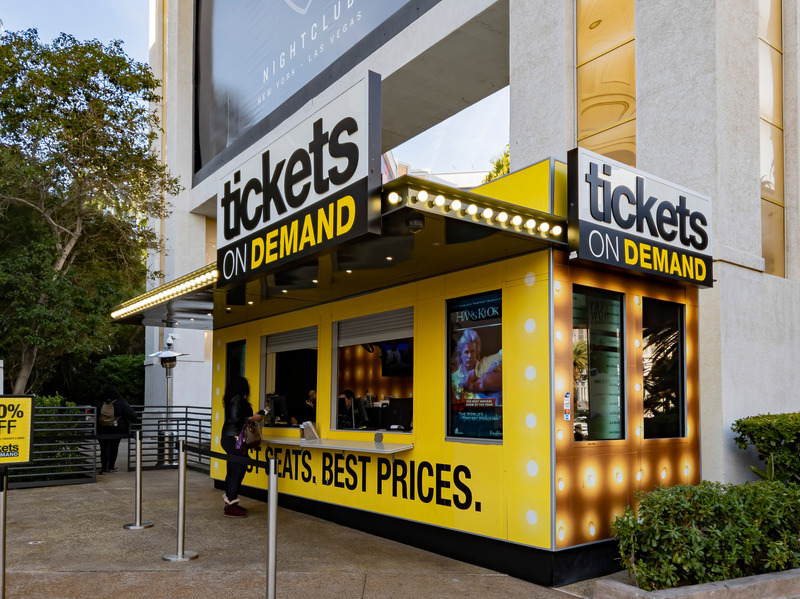 #3 Experience an Indoor Thunderstorm
Inside the Miracle Mile shopping complex underneath the Planet Hollywood hotel is an indoor thunderstorm! It rains into the shopping centre through a cloudy sky ceiling and even has sounds effects too!
It runs frequently throughout the day, so if you show up and you have just missed it, you can quickly pop over to Tipsy Robot and watch a robot make you a drink. Or perhaps you'd like an aqua massage (where you get massaged by water) as you wait for the next hailstorm!
#4 Walk until you find something bizarre
One of the most underrated things to do in Las Vegas is honestly just walk around. There is so much to just see walking along the strip and through all of the hotel lobbies (which are accessible to anyone, whether or not you have a room there). You'll probably stumble upon a random art installation, a one-of-a-kind artefact, or a literal pink flamingo!
If you ever wondered what Michelangelo's David looked like, there is a full-sized replica in Caesar's Palace just standing on a pillar. You can see Sphinx statues, Pharaohs, and a diagonal lift in the Luxor. And many of the short-term exhibitions and attractions are seldom advertised, so just walk until you find an oddity!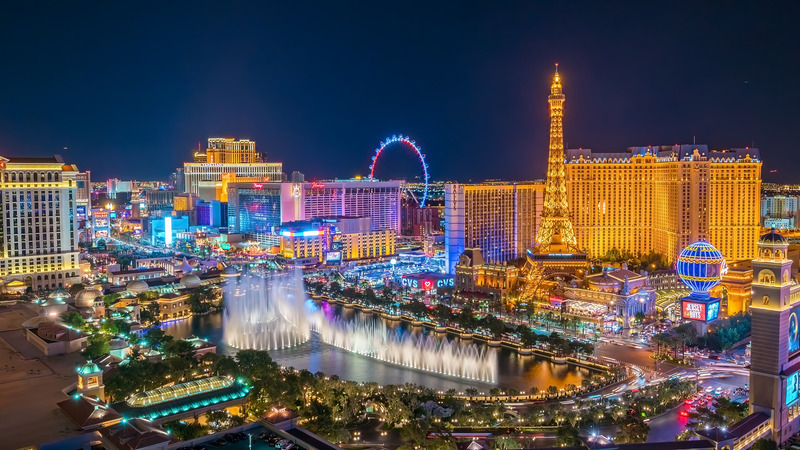 #5 Watch someone sit on their own head
Quite literally though! If the thought has crossed your mind; you can actually see a person sit on their own head at any Cirque du Soleil production! The contortionists in Las Vegas are extremely flexible. Flexible to a point where you don't understand what is going on!
And if you have been indulging in one of the 2-foot-long cocktails shaped like the Eifel Tower, you may start to question your own sanity! If weird and wonderful is your thing, check out one of the many Cirque du Soleil shows that take place daily throughout the Strip.
#6 Pool Party!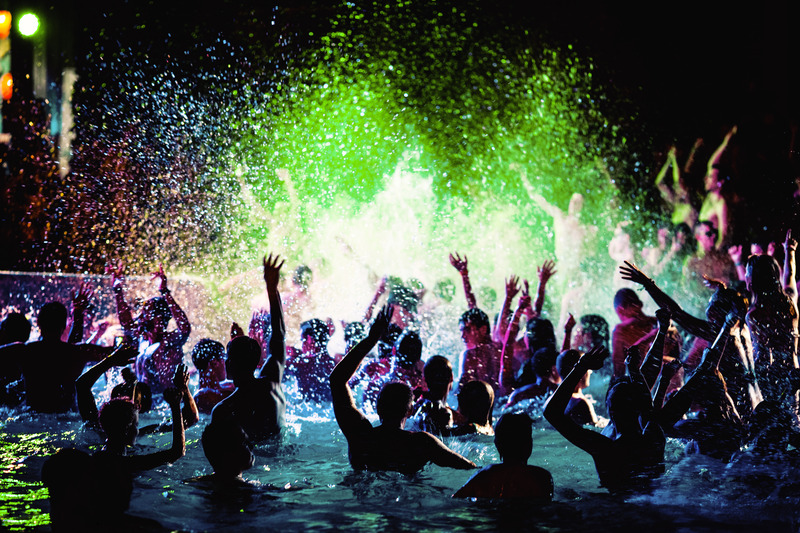 This is probably pretty self-explanatory, but you can't go wrong with an adult pool party! Experience a day or night-time dance extravaganza with a DJ, a lightshow or even your favourite 00s rapper!
#7 Dig, Smash, and Throw Things
If you have some pent-up frustration or just want to try something new, then you can drive a bulldozer on a construction site, smash a demolition room, and throw axes. You might have to get in full gear in the heat, but it will be worth it to bang, chop and demolish some furnishings!
#8 Gamble
This one might be a little obvious, but it could take some planning if you have specific ideas about how you want to gamble in Las Vegas. If you are looking to experience a more upscaled version of gambling, enter a higher stakes game, or just decide which casino your want your Vegas gambling trip to situated at, have a look around before settling in.
There are traditional slots, virtual races, classic table games and some more avant-garde variations to look out for. It just depends on your preferences and how dedicated you want to get with it.
Play for Real Money Bets
…or if you want to live vicariously through this post and simply prefer the comfort of your own surroundings, head over to our lobby and sign in to play some Real Money bets.
And if you are registering for the first time and making your first deposit, you can claim your Welcome Bonus to try it out!