Every day, card games and tournaments are taking place across the globe. Some happen in large exhibitions, while some are smaller affairs behind closed doors. This makes it extremely hard to get a good approximation of how much is won and lost each day.
Some tournaments pride themselves on being the biggest and best and in doing so, they attract the most daring players, the highest rollers, and inevitably, the biggest prize pot. Below, we discuss the world's biggest card tournaments.
World Series of Poker Main Event
For the past few years, the biggest card events have been the World Series of Poker Main Event tournaments. Starting in 1970, the competition has had a $10,000 buy-in which saw its prize pool climb year after year. By 1983 it reached a landmark, becoming the first poker prize pool that was over one million USD. The 2022 event had a huge pool of $80,782,475. Won by Norwegian Espen Jørstad, he took away a cool $10,000,000.
This was not even the largest prize pot the competition has had. In 2006 it reached an eyewatering $82,512,162. The winner was US poker player Jamie Gold, who managed to grab $12,000,000. Should the uptake for the competition continue on its current trend, we may see this amount topped in the next year or two.
2019 Triton Super High Roller Series
Other than the World Series of Poker, the next big tournament in terms of prize funds was the 2019 Triton Super High Roller Series. With a buy-in of $1,000,000, 54 competitors managed to create a pot of over $54 million. A mix of professional and recreational players, around $2.7 million also went to charitable causes.
The winner was Chinese professional player, Aaron Zang, though he did not take home the biggest sum. At the start of the play, he made a deal with player Bryn Kenney who had five times the amount of chips he did. Therefore, although Zang came out as the victor, much of it was Kenney's investment. Still, Zang did manage to pocket $16,775,820, with the remaining $20,563,324 going to Kenney.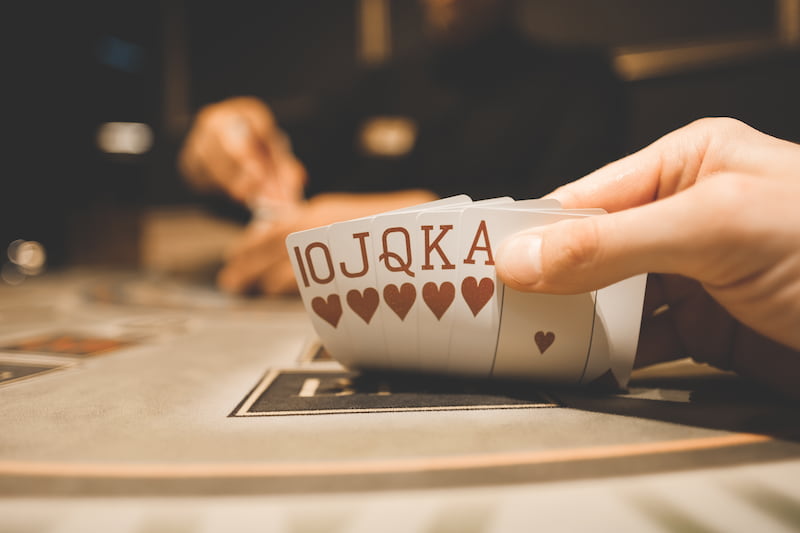 The Big One for One Drop
The Big One for One Drop is another event hosted by the World Series of Poker. This time, the structure of the event is a little different. It takes its name from the aim of the tournament, which is to provide charitable donations to the One Drop Foundation, which focuses on providing worldwide access to clean drinking water. Attendance is by invitation only, meaning it has some of the best players in the world. Of the proceedings, 3.5% get donated to charity.
While it is held annually, the biggest prize was in the 2012 inaugural tournament, with a total of $42,666,672. Buying into the event costs around $1 million for this no-limit Texas Hold Em game. In this event, US player Antonio Esfandiari managed to win and leave the table with $18,346,673 in winnings.
World Series of Blackjack
Poker tournaments always command the highest prize pools. Yet for those who love Blackjack, there are still some worthy amounts on offer. While exact tournament statistics are hard to come by, an honorable mention goes to the televised World Series of Blackjack which ran for four seasons starting in 2004.
For each season, players were invited to compete or could win a spot via other smaller tournaments. Each player would have $100,000 in chips (This was lower in season one) to bet with. The prize pot got higher with each season, and by season four $500,000 was on offer.
Most games followed the same rules as any game of blackjack. A niche touch was that each player had one 'Burger King Power Chip' that they could use once in a round. This allowed them to play an element of the variant blackjack switch, in which they could change a card for the next one in the shoe.