Fyodor Dostoevsky is widely considered to be one of the greatest writers to have ever lived. His long list of literary works includes classics such as Crime and Punishment, The Idiot and Demons. However, the Russian writer led a life that could easily have been lifted from the pages of the fiction he wrote.
Over the course of his 59 years the acclaimed novelist would be faced with epilepsy, execution, exile, and an egregious addiction to roulette which would render him almost penniless. His story is fascinating one, which serves as cautionary tale about the dangers of gambling.
Early Success
Dostoevsky's first novel, Poor Folk, was released with great success in 1945. However, his follow up novel, The Double, and his subsequent short stories were not as well received, and his health deteriorated as result. He was afflicted with epilepsy which affected his writing and left him in financial distress.
These financial troubles would lead Dostoevsky to joining the Betekov circle, which was a socialist community that helped each other to survive. Following its dissolution, he would join the Petrashevsky Circle in 1846 and his legal trouble would soon begin.
Execution and Exile
In April 1849 the Petrashevsky Circle was accused of reading and spreading the banned works of Belinsky. Despite Dostoevsky's claim that this was not politically motivated, he would find himself sentenced to death and facing the firing squad by December 1949.
At the last moment the Tsar would commute the sentence and the members of the circle would be sent to prison in Siberia for four years instead. Dostoevsky noted that he did not anticipate this turn of events and was fully expecting the 23 December to be his last day.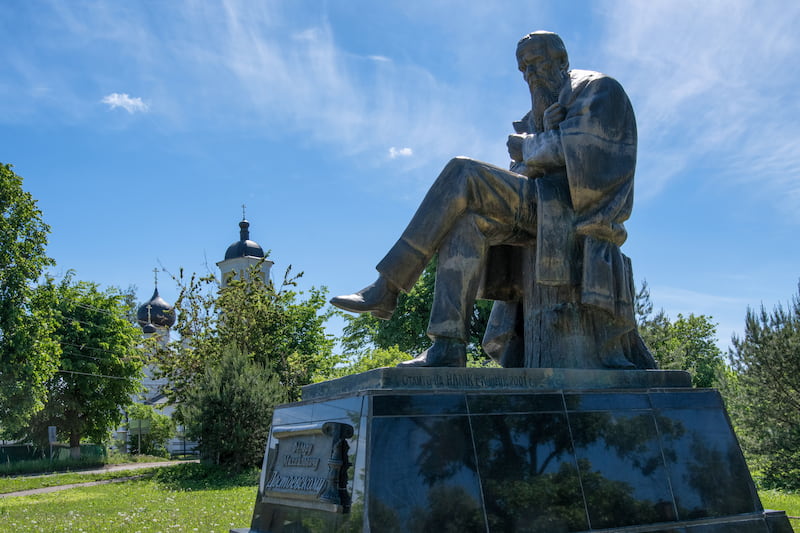 Road to Ruin
Following his release from prison in 1854, Dostoevsky released The House of the Dead, a book inspired by his time in prison. He would continue to publish books throughout the 1850's which would finance his travels to Western Europe. It is believed he made his first journey west in 1862, and it was on this trip that he developed a fondness for the casino-spa's that could be found along the river Rhine.
Dostoevsky soon developed a troubling obsession with roulette, which bordered on the delusional. In a letter to his wife, he claimed that he could predict on which number the ball would land – even when it would land on zero. He had a self-assured belief that he had only to remain calm and he would win.
Of course, this would prove to be folly and resulted in a spiralling addiction that would plague his life for almost ten years. His wife's diary documented his worsening addiction as he pawned wedding rings, gambled money that was to be used for rent and his children went hungry. In his letters he would habitually lie about the extent of his addictions. While he would write prolifically during this period, he would not become a rich man. Even the publication of Crime and Punishment would not lessen his financial woes, as everything he earned, he would soon lose.
Rehabilitation
In 1871, Dostoevsky pledged to never gamble again. In a letter to his wife, he indicates that he had two dreams in which the effects of his gambling were made clear to him. In the first, his father appeared, warning him of impending disaster. In the second, his young wife's hair turned grey due to her frequent worry about her husband's activities.
He had previously reneged on his past promises to quit gambling many times before. On this occasion, however, he would stick to his word. Dostoevsky would never gamble again. He returned to Russia to continue his writing career. However, his battle with epilepsy would plague his final years.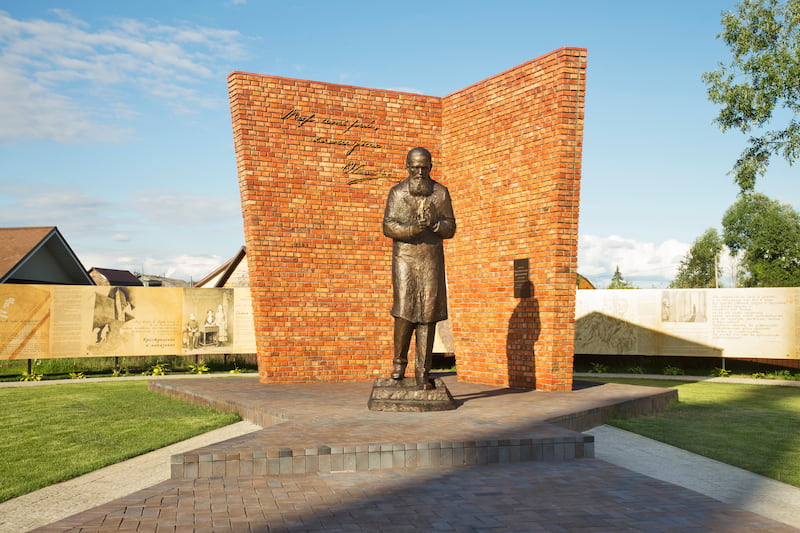 A cautionary tale
Dostoevsky's relationship with gambling is one which can serve as a cautionary tale. Despite possessing an intellect that could craft literary classics such as Crime and Punishment and Demons, the author would also demonstrate behaviours that we know today reflect an unhealthy relationship with gambling.
We know that lying to family, overspending, selling possessions and borrowing money are all warning signs of a problem gambler. Unfortunately, awareness of safer gambling was not as widespread in Dostoevsky's era.
At Casino.com we are on hand to support any of our member's who may be encountering issues with gambling, and we would encourage anyone who feels they may be affected by this to read more about Safer Gambling.