In the world of casino gaming, there are few games that are more popular and widely enjoyed than roulette. Part of the love for the game is its appealing simplicity; spin the wheel and hope that Lady Luck is smiling down on you. It is this unpredictability and excitement that has fuelled the popularity of the game throughout the past two centuries.
From the aristocratic gambling parlours of revolution-era Paris to the raucous gaming halls of Industrial-era New Orleans, roulette has found appeal far and wide as a staple of real money gaming. But what are the origins of roulette, and how did it grow to become one of the world's most beloved casino games? Read on to find out the history of roulette.
The Origin of Roulette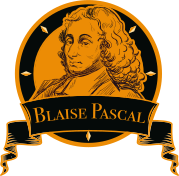 The origin of roulette is difficult to verify, but there is a general consensus on how the game was originally conceived. It is believed that the celebrated French mathematician Blaise Pascal inadvertently invented the roulette wheel in 1655, as part of his quest to produce the world's first perpetual motion machine. While his intended mission was never complete, he did manage to produce a weighted wheel that would go on to become the centrepiece of 18th century Paris' gambling scene.
Roulette Takes Europe by Storm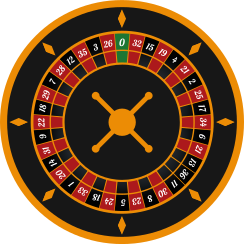 It is believed that the game of roulette as we know it today has been played at least since 1796 in Paris, as it was described in some detail in a contemporaneous French novel called 'La Roulette, ou Histoire d'un Joueur' by Jaques Lablee. In the early years of roulette, the game was very much a game for France's upper class. The last generation of aristocrats in pre-revolutionary Paris would gather in the gilded gaming parlours of the Faubourg Saint-Honoré, hoping to win dizzying fortunes from a spin of the wheel.
While the revolution put an end to this activity, the popularity of roulette had already spread, with well-heeled German spa towns such as Bad Homburg offering the game to high-flying clientele in the early 19th century. From here, Francois Blanc, the Frenchman who operated the casino in Bad Homburg, took his roulette wheel to the then-sleepy backwater of Monte Carlo. It then began the second leg of its adventure.

It was in the Grand Casino de Monte-Carlo where Pascal's version of roulette took on a new form, with the invention of French roulette. According to legend, the first "zero" pocket was added to the wheel by Francois Blanc at the request of the King of Monaco, Charles III. This is because Charles had hoped to boost his ailing royal coffers with money from his new casino, and needed a house edge in order to improve his chances.
The zero pocket and the famous roulette house edge soon became a permanent fixture of the game. It is also worth noting that, as the game spread across Europe, the French roulette wheel became and remained the dominant one. However, a form of European roulette has grown over time that is distinct from French roulette in one important way – the La Partage rule. In French roulette only, La Partage means that, if the ball lands in the "zero" pocket, you can win half of your original stake back.
American Roulette is Born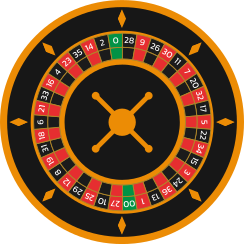 It wasn't long until roulette made its way stateside, and the roulette variant known as American roulette was born. It is believed that the earliest references to roulette in North America were in French Quebec, as well as descriptions of the game being played in the riotous gaming halls of 19th Century New Orleans.
The earliest version of American roulette had three 'zero' pockets (instead of two today), with the third pocket simply consisting of an image of an American eagle.
This extra pocket gave the house a ludicrous edge of 12.9%, which was so unpopular with gamblers that it was quickly scrapped. As roulette expanded out of the gaming halls of New Orleans and made its way west via the steamboat casinos on the Mississippi, a new form of roulette was born that would become the version of American roulette that we know and love today.
In this version, there are two "zero" pockets instead of one (as there is in French and European roulette). Although this still gives the house a higher edge than in European roulette, at 5.26% instead of 2.7%, it is the version that stuck and that Americans continue to prefer.
Before long, American roulette was a mainstay of the gambling world and would quickly feature in the first casinos to be built in Las Vegas in the early 20th century.
A New Era of Digital Roulette
Today, roulette is more popular and more accessible than ever before. Following the launch of the first-ever online casino in 1996, the e-casino industry has exploded into a multi-billion-pound a year industry.
Today, all forms of roulette, from French roulette to American roulette to double roulette and lightning roulette can all be played in one place from the comfort of your living room.
Nowadays, as online players seek increasingly immersive experiences, the most innovative digital casinos are using technology to go back to basics. Thanks to high-quality and ultra-fast livestream technology, many casinos now offer live roulette games.
These allow players from anywhere in the world to play roulette on a real wheel with a real-live casino dealer, bringing the Las Vegas experience directly into your home. As digital casinos continue to grow in popularity, it seems clear that roulette is not going anywhere.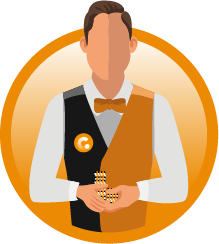 Did you know?
Did you know that the roulette wheel was invented by complete accident? Blaise Pascal wanted to come up with a device that could continuously rotate without any form of energy. While he failed at this, he inspired two French men who gave official birth to the roulette wheel.