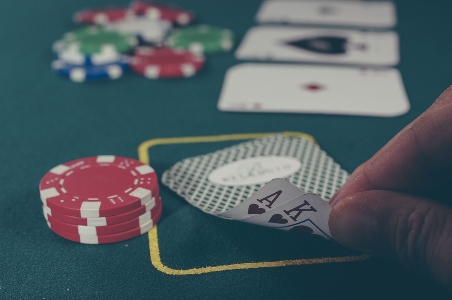 Blackjack is one of the most iconic casino games in the world. Ray Charles sang a song about it, Austin Powers sticks on five, and the Rain Man knows when there are 'lots of them' in the deck. Every casino has a table, the rules are simple, and it's player against the house. Simple, strategic, and fun to play: what are the origins of this casino classic.
The game's roots appear to stretch back to Spain, when it was ruled by kings from the house of Habsburg. It's not impossible to imagine the sailors of the Spanish Armada enjoying a game of Blackjack on their way to an unfortunate confrontation with Sir Francis Drake.
Playing cards were first invented by the Chinese some time around the 9th century AD. The classic four suit deck didn't evolve until the mid 14th century, in southern Europe. The first recorded mention of Blackjack was a reference to its precursor veintiuna, in a book written by Don Quixote author Miguel de Cervantes, in 1601 or 1602.
In this early game, the deck had no tens but aces are valued as either one or 11. The object of the game was to get as close to 31 without going over. The implication is: Blackjack was a popular game from the beginning of the 17th century.
In France, the game was known as 'Vingt-et-Un' and it was colonists settling in New Orleans that introduced the game to America. The first legalised games were in French Louisiana in the early 19th century. The Louisiana government had tried, unsuccessfully, to outlaw gambling. When all its efforts at prohibition failed, Louisiana Governor Louis Billouart de Kerlérec opened a government-run casino in New Orleans in 1753.
Hungover?

In the US, the game would evolve. The name Blackjack comes from a very successful promotional campaign where gambling halls encouraged players, by offering a bonus 10-1 payout if a 21 included a black jack – either spades or clubs – alongside the ace of spades. The promotion ended but the name stuck. A 'Blackjack' is now any hand with an ace, plus a ten or face card regardless of suit.
Today, Blackjack is the king of the card table and comes in a rainbow of different flavours. Online and offline, it is worth taking the time to look around and find the variation that suits you. Some casinos still offer single deck Blackjack. If you know how to count cards, this makes life a lot easier than a six-deck shoe. Only the Rain Man can count a deck that big.
Other variations that marginally effect house edge include a 6:5 Blackjack payout instead of a 3:2. A $10 Blackjack on 6:5 only pays $120; on 3:2, it's $150. You should also watch out for games where a dealer hits on a soft 17 (with an ace). This gives the house a tiny advantage.
If you play triple 7 Blackjack, there is a bonus if you successfully draw three 7s. It's also worth watching out for rules on splitting and doubling down. Some casinos limit the amount of cards you can split and only allow you to draw a single card. All these variations make a difference when you are playing perfect strategy.
Let's Play Some Cards

Most online casinos have scores of Blackjack games to enjoy including the likes of Blackjack surrender, Blackjack pro, Blackjack peek, buster Blackjack, Blackjack multiplayer, Blackjack single hand, Blackjack super 21, and many more. All these games have a variety of tweaks and twists but they are normally balanced by a house advantage. Look long and hard to find the right game.
Blackjack is a blast to play and it is definitely worth learning the strategy. In fact: get online, find a guide, print it off, and take it to the casino with you. If you are going to have a flutter – make sure you know what you are doing when the chips are down to make the most of this iconic card game.