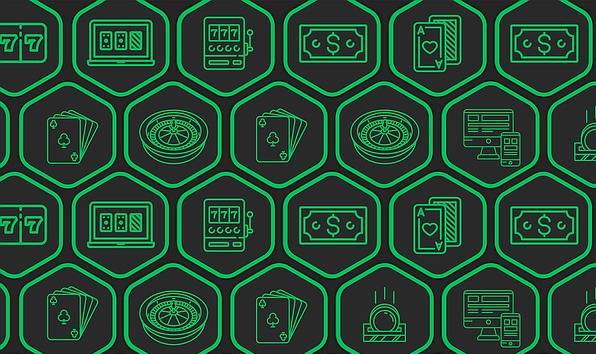 It's a thin line between crazy and genius. Aristotle once said that 'no great mind has ever existed without a touch of madness'. In business, as in life, you have to take risks to really succeed. It's easy to play safe, sit on the sidelines, and earn a living. But… If you want to fly high, you need to get close to the sun without getting burned.
Elon Musk invested his last $35 million in an electric car; John Mackey and Renee Hardy went organic in the 1980s, investing everything in the Whole Foods Market. All these businessmen took huge risks, often acting against the advice of their peers and advisors. In the end: they made the right decision.
At the end of the day, it all comes down the risk. In business, the risk is usually singular. At the casino, the risk is shared by the house. Here are five businessmen who gambled and won.
1. Donald Trump
Once upon a time, there may have been people on the planet who didn't know who Donald Trump was. Love him or loathe him, he is an entrepreneurial tour de force with a sketchy success rate and a pathological desire to take risks – usually with other people's money.
Trump loves to gamble. In the 1980s, The Trump Organization built and bought three casinos in Atlantic City. None of the casinos ever made a profit; all eventually sliding into debt and oblivion. Trump, however, had disconnected his financial affairs from the disaster and escaped without ruin. Sadly, the same cannot be said of Atlantic City: a monument to misjudged ambition.
Verdict – Loser
2. Kerry Packer
Kerry Packer is the real deal. Like Trump, he was born into extreme wealth. Unlike Trump, he was an extraordinary businessman. Packer was old school. He played polo, he drank, he smoked, and he loved to gamble; the ultimate whale.
Legend has it, that Packer was playing a game of poker at the Stratosphere Casino in Las Vegas, with a Texan oil investor. The Texan boasted that he was worth $60 million. Packer pulled a coin from his pocket and said either: 'I'll toss you for it' or 'heads or tails'. Whatever Packer said, the meaning was clear and the Texan didn't say another word. Packer lived life to the full. His extraordinary business success giving him the opportunity to play fast and loose at the casino.
Verdict – Winner
3. Billy Walters
Bookmakers beware: Billy is in town. There are few men who can make a life-long business from betting – unless you are lucky enough to be running the casino. Billy Walters is a rare breed: a man who has made a career from gambling.
In 1986, Walters put up $2 million and challenged the Golden Nugget, in Atlantic City, to a 'freeze out'. Basically, inviting the casino to match his wager. It agreed – not realising that Walters has spotted a bias on the roulette wheel. After 18 hours of play, Walters had won the casino's $2 million. He invited them to continue and possibly win their money back. In the end, Walters walked away with $3.8 million.
Walters business–like approach to betting then extended to sports betting where he used computers to analyse betting outcomes. It was a masterclass in studying form, resulting in a 30–year winning streak. In the end, Walters got greedy and was arrested and imprisoned for insider trading.
Verdict – Winner and Loser
4. Dana White
Dana White is a businessman who loves to gamble. Aged 50, White is the President of the Ultimate Fighting Championship and has turned the brand into the largest mixed martial arts organisation the world.
White lives in Las Vegas and is a heavy hitter at the blackjack table. The Palms Resort and Casino recently reduced his hand limit from $25,000 to $5,000. Famed for tipping the staff at Palms in excess of $200,000, during a three-month winning streak, other Las Vegas venues and their employees are rolling out the red carpet for White.
Verdict – Winner
5. Warren Buffett
It's a thin line between the stock market and Las Vegas. Some would argue, it's just the quality of the tailoring. No blog about the business of gambling can be complete with mention of – arguably the world's greatest investor and ruler of Wall Street: Warren Edward Buffett.
At the age of 15, Buffett invested his paper round money into a business, buying land on a 40-acre farm. By the time he had finished college, his investment was worth the equivalent of $103,000. During his career, Buffett has taken risks – lots of risks; always calculated, always measured, more often than not: wise. Does Buffett gamble? He is known for playing bridge with Bill Gates and lost on the horses in his youth. Aware that the house usually wins, it's a safe bet to say he's not a big player at the casino.