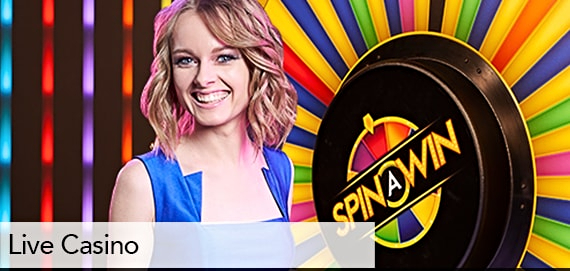 If you haven't tried some Live Casino action at Casino.com, It's as close as it gets to the real thing, without getting a taxi to the airport, clearing customs, and jumping on a flight to Las Vegas.
Even today, in these computer-savvy times, there are still people that think the world of online gaming is far too risky to explore; suspicious minds that don't trust the randomness of a random number generator – despite the fact that every reputable online casino is tightly regulated and monitored. Some players think that Skynet is out to get them.
It's Alive!
Fortunately, in around 2003, the world's first live dealer casino appeared online. The random number generator firmly booted into touch; replaced by smartly-dressed East Europeans, with decks of cards, roulette wheels, broad smiles, and a great line in small talk.
Nearly two decades later and live online casino gaming has come a long way. It's sophisticated, fast, reliable, and fun to play. It's not as intimidating as a real casino but comes with a human dealer, holding real cards, and spinning a roulette wheel made of wood – not code. It's hard for cynics and the suspicious to find a conspiracy theory hidden in a real deck of cards.
Live and Direct
At Casino.com, you can choose from dozens of different Live Casino games. These include multiple versions of Blackjack and Roulette, as well as gaming floor classics like Baccarat, Hi-Lo, Poker, Spin-a-Win, and Sic Bo.
Blackjack comes in a wealth of different flavours. Highly trained croupiers play with eight decks of cards. Stakes range from just £1 up to £500 a hand, if you are playing at the Soiree Elite VIP Blackjack table. There are about 30 tables to choose from. You can chat and interact with the croupier. If you are new to the game, he or she will help you master the rules.
Roulette also comes in a variety of formats. There are themed games, as well as enhanced Roulette games like Quantum Roulette, which randomly multiplies numbers on the wheel creating huge jackpot opportunities. Most of the live games also come in several languages including Hindi, French, German, and Italian.
Live From Riga
Gaming software giants Playtech are the driving force behind the Live Casino at Casino.com. In 2017, Playtech opened the world's largest Live Casino studio in Riga: the capital city of Latvia. The 8,500 sqm capacity studio is described as "futureproofed" by Playtech CEO Mor Weizer.
"This facility gives us the platform to deliver the next generation of Live Casino to our customers, and will also give us the flexibility and ability to deliver many new and innovative products. Our licensees' offerings have firmly been futureproofed with the completion of our new studio, leading-edge software and hardware and state-of-the art control centre. And crucially, it is their players who will benefit the most from the best Live Casino offering on the market." he said.
Go Live
Playing at the Casino.com Live Casino couldn't be easier. There is no need to set up a separate account. Just connect with your Casino.com details. When you choose the game you want to play, simply click the box and a new screen will launch. The process is exactly the same as launching any other online casino game at Casino.com.
Once connected to the Live Casino, you can use its lobby to navigate your way around the many games on offer. Choose your limits, pick your game, and enjoy. Some of the games like Deal or No Deal and Spin the Wheel are real community games and a lot of fun to play, with lively chat and croupiers who wouldn't look out of place presenting a game show on television.
Make your first deposit at Casino.com today and unlock a Welcome Package worth up to £100, with 200 extra spins on the slots. You can use your bonus chips to experience the Live Casino first-hand. It's a unique experience and as close as you can get to a Las Vegas casino. Don't take our word for it. Give it a spin today.