Here we have taken a closer look at the phenomenon of virtual sports, offering a step-by-step guide to betting on virtual sports games.
Virtual sports betting has exploded in popularity in recent years. From 2016 to 2021, the number of people partaking in virtual sports betting skyrocketed from 121 million to 307 million people, and that number is only expected to grow.
However, despite the fact it is projected to be worth more than $35 billion by 2030, many of us are unfamiliar with how virtual sports work. Many may even struggle to know how to bet on these virtual sporting events.
What Is Virtual Sports Betting?
As the name suggests, virtual sports betting has transported the traditional, in-person world of sports to digital age. Rather than waiting for a football match to kick off or a race to start, you can now bet on a sporting event that will occur either every few minutes or instantly, on demand. The outcomes of these events are determined by complex algorithms which have been developed to capture the excitement and drama of "real world" sports.
Placing bets on virtual sports should be familiar to anyone who has ever placed a bet on traditional sports events. For example, if you decide to bet on virtual football, you will find markets for the winner, goal scorer, next goal scorer, under/over, and plenty more. If horse racing is more to your taste, you can find options to bet on the outright winner, each-way punts and even forecasts.

Types of Virtual Sports
Most of the world's favorite sports are available in the virtual realm. Football, golf, horse racing, basketball, and many more have digital cousins that are becoming incredibly popular. Here we are going to look at three of the virtual sports that have attracted huge followings online.
Virtual Football
As the most popular sport in the world, there should be no surprise that virtual football is equally as popular. Most games offer the traditional betting that would be available for "real world" football, but there are some that offer something a little bit different.
For example, maybe you love the drama of a penalty shoot-out, but don't want to wait 120 minutes to get there. Then Leap Gaming's Football Penalty Duel could be the one for you. Here you can skip straight to the shootout drama! Then you can bet on winner, the outcome of the next spot kick, over/under goals and even whether the penalty battle will go to sudden death!
Virtual Horse Racing
Where virtual sports excel is in recreating the drama of their real-life counterparts, and this is no truer than in virtual horse racing. By crafting detailed tracks with cutting edge technology, virtual horse racing allows players to partake in horse races from their own home.
The races are often presented in TV-style, with different camera angles capturing the action in the best way possible. It's not just the presentation that will be familiar to racing fans, as many traditional markets are available. These include outright winner, each way, and forecasts; giving virtual horse racing even more of a "real world" feel.
Virtual Basketball
Basketball is one of the most popular sports in the world, and developers have worked hard to bring the same excitement and energy from the court to the casino. Thankfully, some of these games are a real slam dunk!
Most games offer similar bets as you would find on the traditional game and cutting-edge graphics are the norm. However, EuroLeague Legends is a game that does things a little bit differently. Here the result is still generated by a random number generator, but at random times, real life highlights are spliced into the action.
You will see some of the best EuroLeague players shooting hoops as a part of our game. Real players from real teams, including Real Madrid, Unicaja Malaga, and Partizan Belgrade are available in the game which perfectly brings traditional basketball to the virtual court!
Enjoy Virtual Sports Betting with Casino.com
Casino.com has one of the most extensive gaming libraries you can find. As a member, you gain incredible access to over 2,300 slots, 99 live games, 40 table games, live roulette from Les Ambassadeurs, and more. The selection has now improved further with the addition of twelve fantastic virtual sports games from the innovative developer Leap Gaming.
Leap Gaming are known to be one of the leading developers of realistic, fun, and state-of-the-art casino games. Their pioneering virtual sports games include Virtual Golf, Nascar Streak, and Football Cup – World. These games, and more, are now available for you to enjoy on Casino.com.
How to Bet on Virtual Sports
Placing bets on virtual sports couldn't be easier. Whether you fancy the football, are bubbly for basketball, or ready for racing, the path to placing virtual wagers is smooth. Here is our quick guide to betting on virtual sports.
1. Register With Casino.com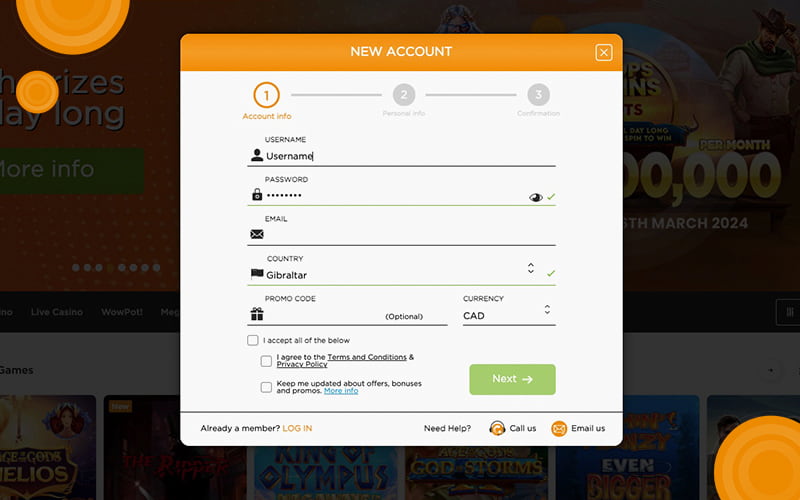 First, you are going to need an account. Signing up to Casino.com takes just a few minutes, and we will even reward you with a very generous welcome gift!
2. Find Virtual Sports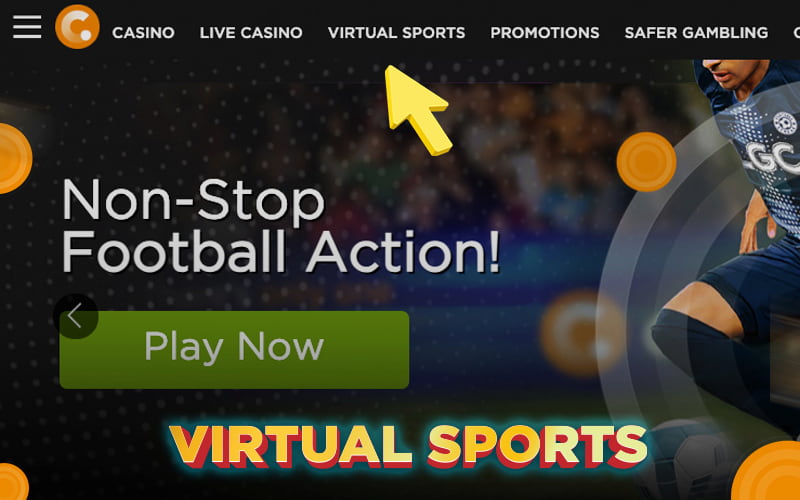 Type "virtual sports" into the search bar or find it along the top menu in the Casino page of the Casino.com website. This will bring you to our selection of virtual Sports games.
3. Choose your Sport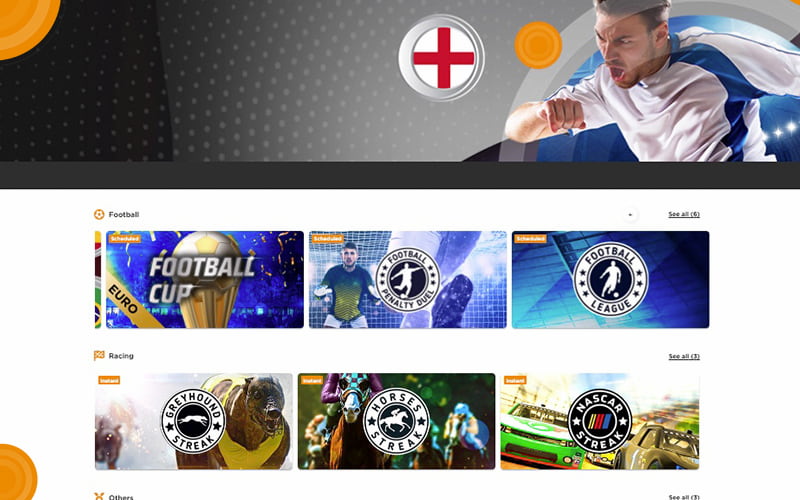 Now you will have a tough choice to make, which sport to choose! You can choose between Basketball, Football, Horse Racing, and more.
4. Place Your Bets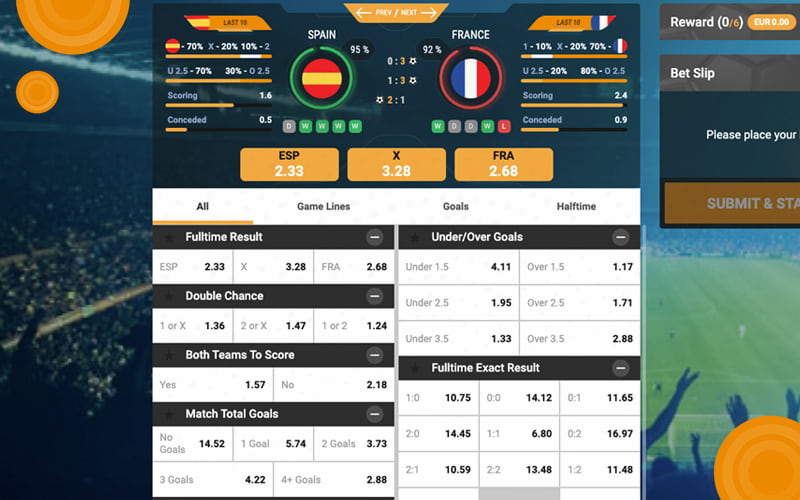 Now you can place your bets. There is a lot of choice here, so we recommend you take the time to ensure you fully understand how these bets work and how your bet can win.
5. Enjoy Your Event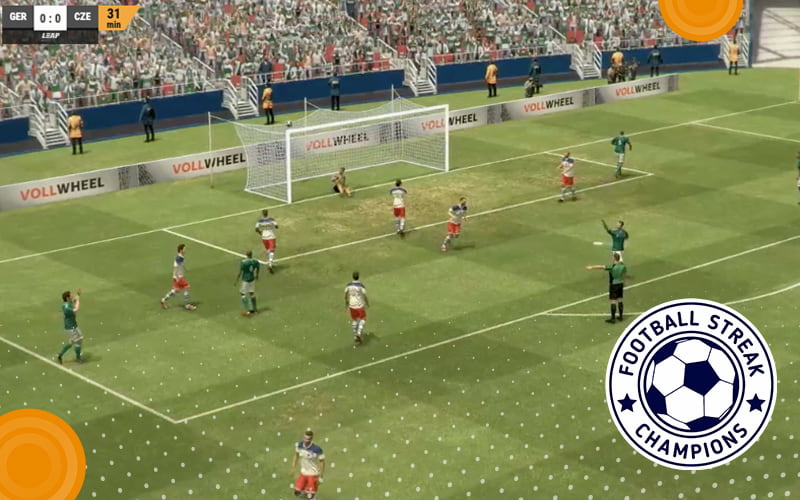 With your bets placed you can now sit back and watch your event unfold. Whether it is a dramatic penalty shoot-out or legends of the court you choose to enjoy, we are sure you will be hugely impressed by the realism and excitement these games can bring!