Red Tiger are an exciting game provider in the world of online gaming and slots. They develop unique, classic and interesting slot games with a wide range of themes, high quality background music, and varying bonuses and special features.
Take a look at our Top 10 Red Tiger slot games. Whether you want an innovative theme, a trip back in time or you just want to have a go at winning a large payout, there is a style and experience for all players.
#1 Ancient Disco
First up on our list is the dazzling 5-reel, Egyptian-themed slot game with high volatility and up to 20 betways. Ancient Disco is a vibrant gaming experience that features a multi-coloured display with speakers booming on the walls of the neon Temple.

Within the colourful game grid, you can find Pharaohs, Sphinxes, palm trees and hieroglyphics all with varying bet values. Look out for special symbols such as the Ancient Disco, disco ball icon, and the Pyramid Spins, pyramid icon for bonuses and big payout potential.
Raise your vase cocktail drinks and enjoy the party!
| | |
| --- | --- |
| Year of Release | 2023 |
| RTP | 95.47% |
| Bonus Features | Yes |
| Maximum Win | 22,500x |
#2 Pinatas & Ponies
The next slot game on our list is another upbeat one that contains symbols that you would expect to find inside of a traditional piñata, including chocolate treats, candies, sweets, and more!
The 6-reel game grid is displayed on top of a field with pastel coloured bunting, cupcakes, and pony piñatas. This is a high volatility slot with delicious bonuses such as cascading reels, Collect Symbols, Level up, Multipliers, and Bonus Buy. There's also Scatter symbols which could see you land some extra Sweet Spins for an even larger prize.
Place a bet, smash the pony, and see what you can find inside!
| | |
| --- | --- |
| Year of Release | 2022 |
| RTP | 95.72% |
| Bonus Features | Yes |
| Maximum Win | 2,172x |
#3 Good Luck Clusterbuster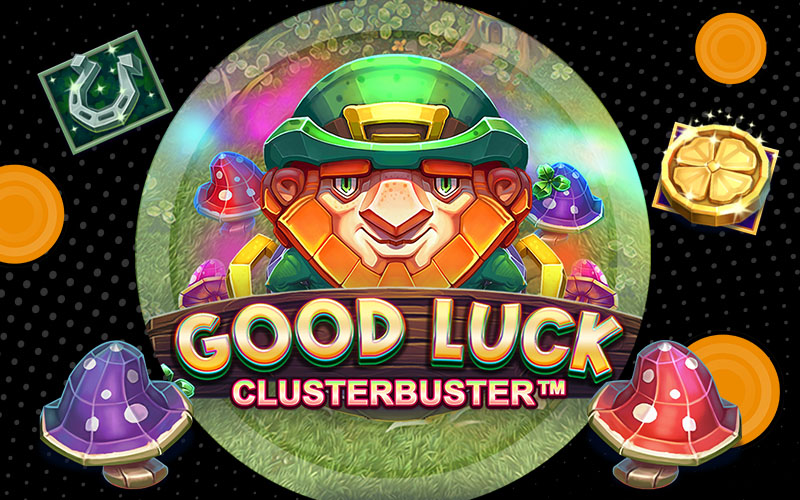 For all of the Irish-themed slot fans, Good Luck Clusterbuster is a giant 9-reel, 9-row expanding game grid that lays on top of a green backdrop with 4-leaf clovers, and the Celtic cluster pays paylines mechanic.
Unlock the Pot of Gold by landing some of the special symbols including the Leprechaun Wilds, Wandering Wild Multiplier, and the Lucky Wind Blow feature. The unique graphics paired with the upbeat and jaunty soundtrack will make your spins even more exciting.
Is the luck of the Irish on your side?
| | |
| --- | --- |
| Year of Release | 2022 |
| RTP | 95.73% |
| Bonus Features | Yes |
| Maximum Win | 19,995x |
#4 Vault Cracker
For a quirky, cartoon theme style slot with big jewels to play for, look no further than Vault Cracker. This game is exploding with unique features which can be found within the 5-reel, 3-row game layout. Symbols such as money bags, piggy banks, and the all-important diamond are just some of the animation elements available.
Crack open the safety deposit boxes to see if you can uncover the Heist Master symbol, the Streak respin bonus round or the Second Chance Wheel. And if you are feeling like a real bandit, then there's also a Gamble feature for those who are willing to take the risk! Can you find a prize on one of the 10 paylines?
| | |
| --- | --- |
| Year of Release | 2021 |
| RTP | 95.66% |
| Bonus Features | Yes |
| Maximum Win | 1,410x |
#5 Peggy Sweets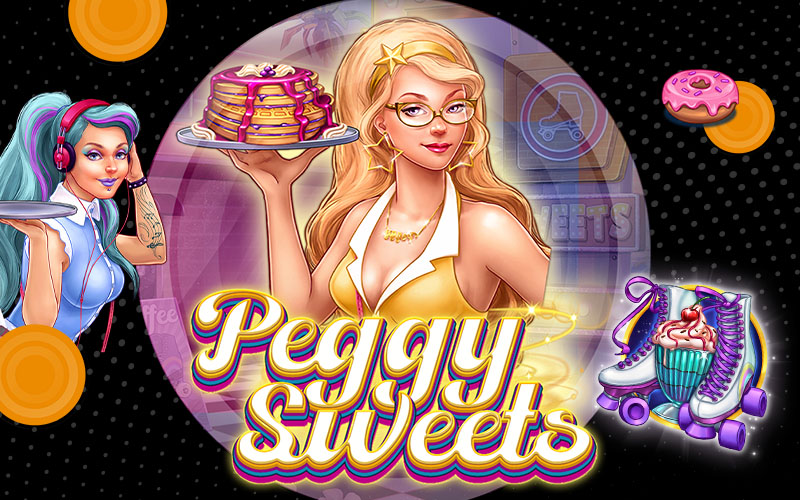 Grab your roller skates, and glide on down to the 50's style Diner, to visit Peggy and see what sweets she has on offer. The blonde bombshell is serving up a juicy helping of pancake, doughnut, and sundae symbols which could lead to many yummy bonuses.
The slot game itself is a brightly coloured 5-reel, 5-row layout, with the cluster pays mechanic, as well as a Free Spins Wheel, and Bonus Buy. And for the cherry on top, look out for the Pink girl, Blue girl or Yellow girl icons for multipliers and special modifiers too.
| | |
| --- | --- |
| Year of Release | 2023 |
| RTP | 95.68% |
| Bonus Features | Yes |
| Maximum Win | 5,173x |
#6 Blood Suckers Megaways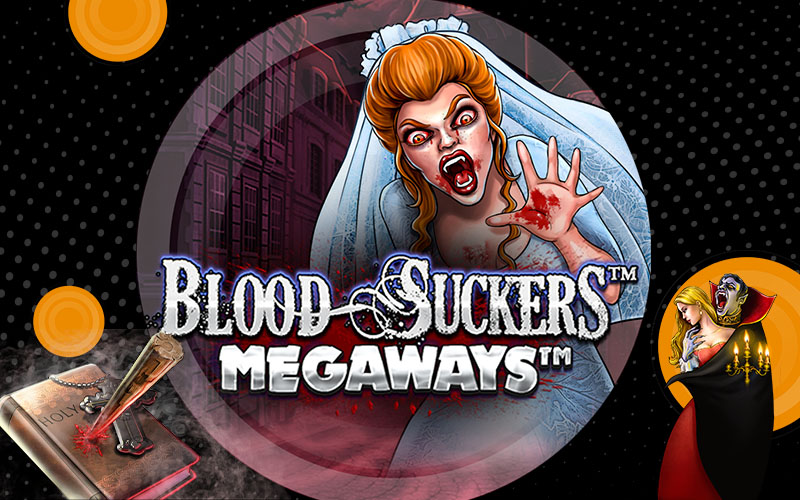 Explore the night and stake your claim on this dark Megaways slot! Bite into a spooky experience and find a host of familiar characters such as Vlad the Impala, Dracula, Vampire Brides and more. One of the games most haunted bonuses is The Chain Reaction Feature, which can shatter icons, leading to cursed cascading reels.
The epic chorus music plays as the 6-reel game offers up Super Wilds, Random Wilds, Bonus Scatters, Win Multipliers, and a maximum win of 20,521x your bet. Grab a clove of garlic and take a stab at this slot to see if you can unearth one of the closed coffins in the bonus round.
Sink your teeth into this one!
| | |
| --- | --- |
| Year of Release | 2023 |
| RTP | 97.66% |
| Bonus Features | Yes |
| Maximum Win | 20,521x |
#7 Bass Boss
The catch of the day is here, and it is the bubbly Bass Boss! This is fishing-themed slot game with all of the traditional angling favourites such as a fishing tackle, a fishing rod, a trophy, and not surprisingly, fish! It's game display has 5 reels, 4 rows and it is a high volatility variance.
The most exciting feature is the Contest Spins, which is where a fisherman will hold a hook underwater for the during of the bonus round. The hook will move up or down, giving you a chance to catch a prize-winning fish. Catch 8 fish, and it will lead you to a magnetic multiplier.
| | |
| --- | --- |
| Year of Release | 2022 |
| RTP | 95.7% |
| Bonus Features | Yes |
| Maximum Win | 4,835x |
#8 10,001 Nights Megaways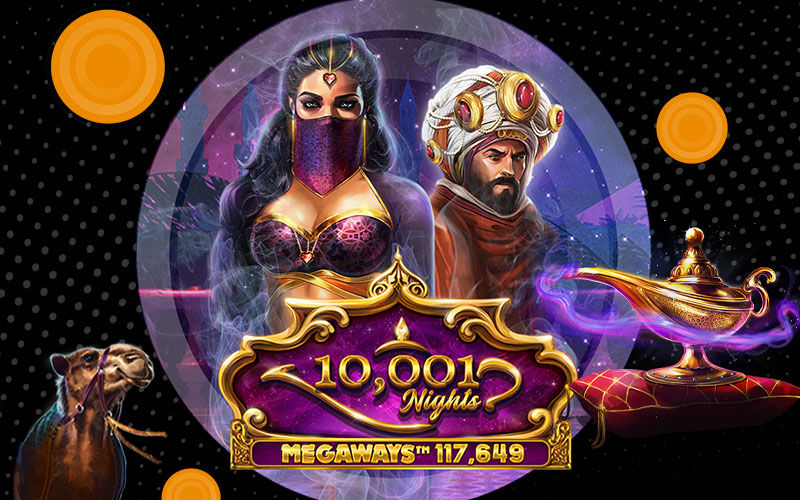 For something completely different, explore the stunning visuals of the Arabian night themed 10,001 Nights Megaways. Pull back the curtain to reveal a bejewelled game display with decadent gem symbols of all shapes and sparkling sizes.
If the luxurious graphics weren't enough, as this a Megaways slot, there are 6 reels, 2-7 rows and a gigantic 117,649 ways to win. The Sultan is the most lucrative symbol, but if you don't manage to spot him, then you can still look out for the Mega Wild, the Imperial Spin feature, the Multi-Pick feature, Destiny Spins and more!
| | |
| --- | --- |
| Year of Release | 2022 |
| RTP | 95.96% |
| Bonus Features | Yes |
| Maximum Win | 10,500x |
#9 Apache Way
We are heading into the Great Outdoors for our penultimate slot game Apache Way. Set in the Wild West planes, this Native American themed game contains wild animal symbols including eagles, bears, wolves, and more.
Inside the wilderness, you can find shiny Sun Scatters, free spins, mega symbols, mega wilds, mega scatters, instant wins and more! The Ritual of the Sun respins will be activated when you land 5 of the same symbol on the game grid. Set up camp and start spinning!
| | |
| --- | --- |
| Year of Release | 2022 |
| RTP | 95.7% |
| Bonus Features | Yes |
| Maximum Win | 2,500x |
#10 777 Strike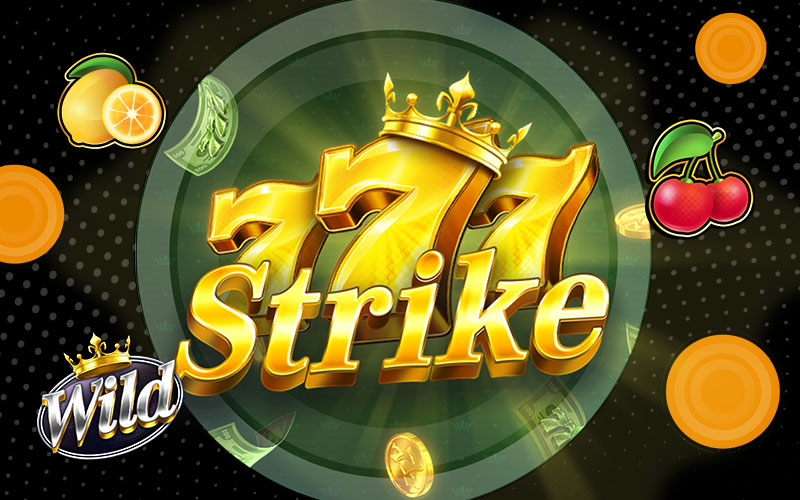 The last slot game on our Red Tiger Top 10 list is the traditional fruit machine slot style game, 777 Strike. You will find cherries, Lemons, and the highly sought after flaming 7s on the gaming layout.
In keeping with the classic theme, there are 5-reels, 3 rows, high volatility, and 10 paylines. But don't worry you can still play to find Wild Win Spins, as well as Free Spins. So, if you are a fan of the classics, place a bet and have a spin on this one!
| | |
| --- | --- |
| Year of Release | 2021 |
| RTP | 95.80% |
| Bonus Features | Yes |
| Maximum Win | 2,830x |
To start playing Real Money bets, just sign in and place your bets. If you are registering for the first time and making your first deposit, you can claim your Welcome Bonus before playing on all of our games.