Skywind is one of the largest and most popular brands in the online gaming industry. They supply fun and unique slot games with many themes, varying background music, and a wide range of bonuses and special features.
This game provider has produced over 300 slots but take a look at our Top 10 Skywind slot games! Whatever your preference is, there is a slot style and experience for all players.
#1 8 Tigers Gold Megaways
First up on our list is the shiny Tigers Gold Megaways with high volatility, a 6-reel x 8-row game grid, and a gigantic 262,144 paylines. On this roaring slot game, you will also find Yin and Yang symbols, the prominent tiger face icon, and Cascading Reels, as well as Extra, Double and Triple Chance bonus features!
The sleek design, and traditional music will transport you to the far east so that you can embark on an adventure with this tiger themed game. See if you can find your stripes and get a payout of up to 20,000x your bet through one of the many combination variables!
| | |
| --- | --- |
| Year of Release | 2021 |
| RTP | 96.5% |
| Bonus Features | Yes |
| Maximum Win | 20,000x |
#2 Celestial Beauty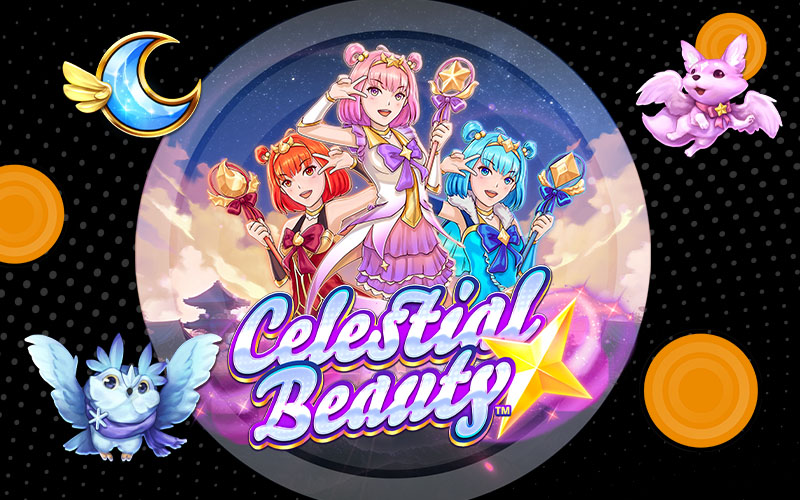 Next up on our list is the recently released, adorable style Kawaii slot with 6 slot reels and medium volatility. Enter the pastel party both in the game display as well as the beautiful sunset background where you will find Scatter symbols, winged creatures, and sparkling gems to collect.
There are also Cluster Pays slot lines to look out for in addition to the enchanting Moon Beauty and Sun Beauty Free Games which will all help get you the highest payout. Bounce your way on the fluffy clouds into the cascading mechanic to see what your €0.20 to €200 bet range could bring you back.
| | |
| --- | --- |
| Year of Release | 2023 |
| RTP | 96.5% |
| Bonus Features | Yes |
| Maximum Win | 5,000x |
#3 Sugar Bonanza Deluxe
Sugar Bonanza Deluxe is another happy and bubbly slot on our list for those who have a real sweet tooth. So, get your dentist appointment ready as you spin into candyland and play on this blissful 5-reel x 6-row slot game filled with whimsical fruit, cute candy, and happy hearts!
There are a whopping 10 multipliers to try and land that could increase your win potential up to 2,000x, on top of Scatter symbols that could find you in fizzy Free Games. Grab your spoon and see if you can stick a sweet landing!
| | |
| --- | --- |
| Year of Release | 2023 |
| RTP | 96.5% |
| Bonus Features | Yes |
| Maximum Win | 250,000x |
#4 Super Lion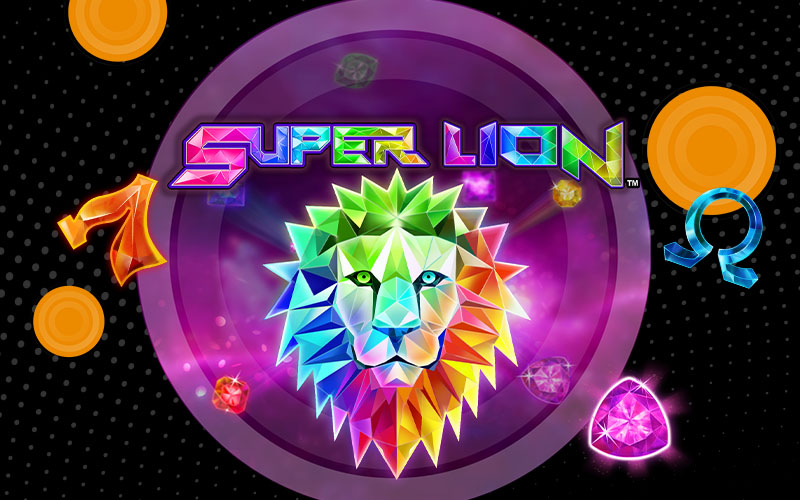 Enter the future with this cosmic slot. Red, blue, purple, green, and orange gemstones can be found on the game grid as the electronic and ambient audio takes you on a galactic journey. The Wild Respin feature can see Wilds stack up to give you a booming payout, so keep an eye out for those.
The slot game has 5-reels x 3-rows, 10 fixed paylines and is a low to medium variance slot. The most valuable icon is the rainbow-coloured Lion Wild symbol, so see if you can follow its giant face into a roaring progressive jackpot.
| | |
| --- | --- |
| Year of Release | 2019 |
| RTP | 96.5% |
| Bonus Features | Yes |
| Maximum Win | 4,000x |
#5 Joker's Luck Deluxe
Time for something different! Next up, we have a unique layout for the sequel to Joker's Luck, containing a 3-reel x 3-row game layout with just 1 payline. This game has a high volatility, and fun symbols such as a horseshoe, a bell and a goldstar to try and get a multiplier with.
This exciting slot game has a 'unlimited in theory' maximum win mechanism. This means that if you go to the bonus round, you can fill all 3 cashpot towers and keep on winning until you collect. But watch out for the Red Joker who may show up and remove all of your prizes!
| | |
| --- | --- |
| Year of Release | 2021 |
| RTP | 97% |
| Bonus Features | Yes |
| Maximum Win | Unlimited in theory |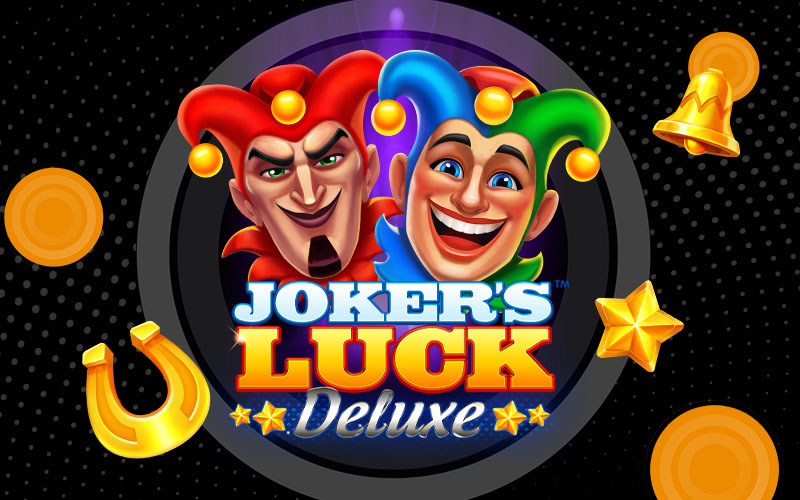 #6 Golden Rings
Shine Bright with Golden Rings slot game for a fun and vibrant experience. The design of this game resembles a cartoon style classic slot for any lovers of the original layouts. You can find the iconic BAR symbol in 3 variations for different prizes.
On this upbeat game, you can also find Wild symbols, Scatter symbols, Free spins, and Golden Rings overlays which gives you a better chance at a higher payout. Spin away on the 5-reel x 3-row shiny game grid and see if you can land a big win on one of the 15 betways.
| | |
| --- | --- |
| Year of Release | 2023 |
| RTP | 92.05% |
| Bonus Features | Yes |
#7 Big Buffalo Megaways
For a big and bushy animalistic slot game, have a go on the Mega Big Buffalo game that has a gigantic 177,649 ways to win! There are 6 reels and 2-7 rows that display many unique symbols on a huge design layout.
Look out for the Multiplier Wilds and Free Games Bonus which could give you up to 5x your win. And if you thought it was just Buffalos, then you are in for a surprise. There are foxes, eagles, cats, and even more symbols to find, so venture into the wild, and see what animals you can encounter!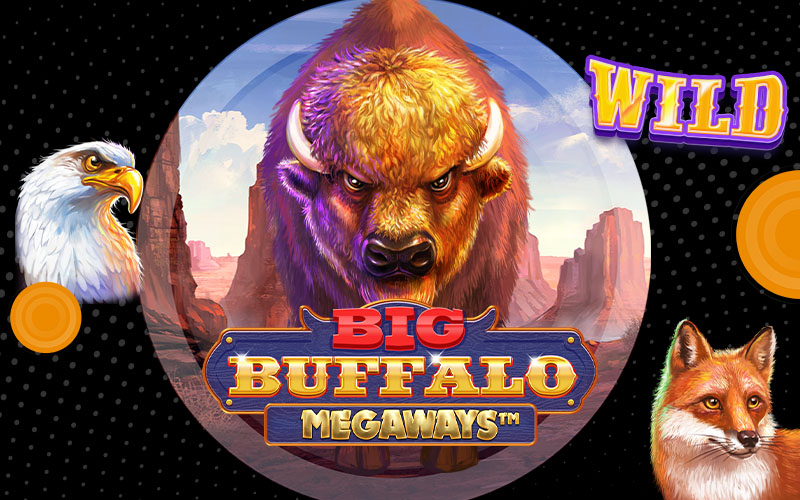 | | |
| --- | --- |
| Year of Release | 2021 |
| RTP | 96.5% |
| Bonus Features | Yes |
| Maximum Win | 5,000x |
#8 Money Grows on Trees
Does money grow on trees? See if you can find out on this player favourite slot game from one of Skywind's studios, Slot Factory. Unsurprisingly you can find trees, plants, and fruits on this 5-reel game, but there are also exciting bonuses to play in the mud for.
See what's ripe for the picking among the Multipliers, Free Spins, and Platinum Spins and all of the other added extras that can be found on a single spin. Plant your seed and see what you can grow on the 20 paylines!
| | |
| --- | --- |
| Year of Release | 20 |
| RTP | 95.98% |
| Bonus Features | Yes |
| Maximum Win | 1,600x |
#9 Howl at the Moon
It's always midnight on this slot game, so spin the reels on this classic style design layout in search of the majestic Wolf Wild and Sticky Wild symbols to try and land a howling payout. Find the final game on our list displayed on a twilight wooded backdrop, as exciting and immersive music plays throughout your spins.
There is a Gamble feature to look out for, so join the wolf pack and spin away. The dusk sky is the limit; reach for the stars and see what you can win!
| | |
| --- | --- |
| Year of Release | 2023 |
| RTP | 95.94% |
| Bonus Features | Yes |
| Maximum Win | 100x |
#10 Big Top Bonanza Megaways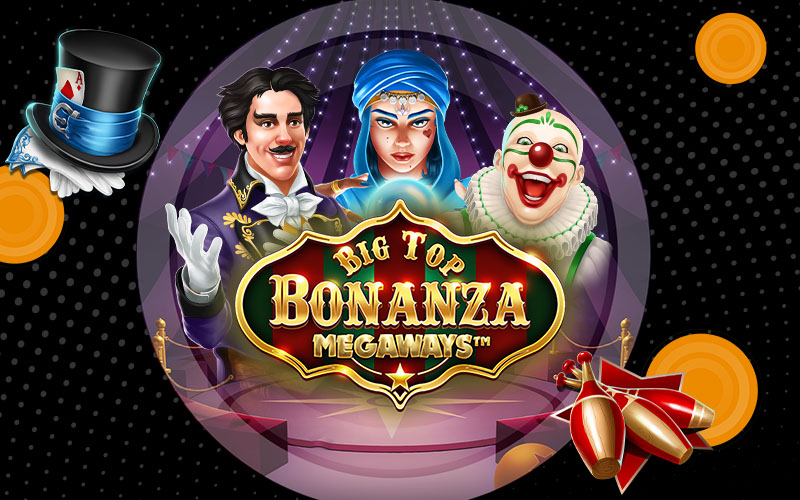 Roll up, roll up! The circus is in town, so get your golden ticket and go for a spin! The last slot favourite from Skywind on our Top 10 list has 6 reels and 2-7 rows, cascading reels, progressive win multipliers and 3 Bonus Modifiers – Normal, Super, and Mega!
The sleek game design lays inside a circus tent as traditional circus music and chants play in the background. Let the ringmaster guide you through a possible 200,704 paylines on this festive and exciting design layout. Will you come out big on top?
| | |
| --- | --- |
| Year of Release | 2022 |
| RTP | 96.5% |
| Bonus Features | Yes |
| Maximum Win | 5,000x |
To start playing Real Money bets, just sign in and place your bets. If you are registering for the first time and making your first deposit, you can claim your Welcome Bonus before playing on all of our games.