Famous gamblers in history have come in all shapes and sizes. From unrepentant cheats to poker-faced politicians, and media tycoons to mathematical geniuses, the casino floor has attracted and welcomed people from all walks of life. Read our review of seven of the most famous gamblers in history and discover how they became responsible for the breaking of banks, the innovation of the sandwich, the glamour of Monte Carlo and the invention of the scandalous "Savannah".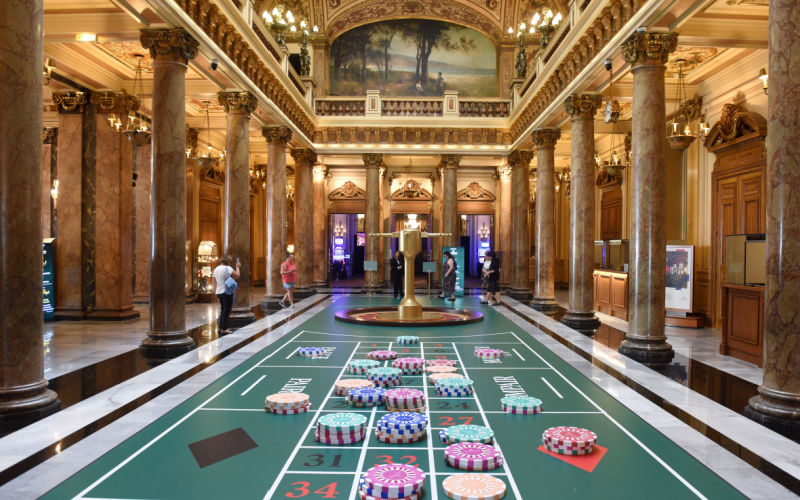 #1 Charlie Wells – The Man Who Broke the Bank – Twice!
We begin our list of famous gamblers in history with one of the most colourful characters on our list. Charles 'Charlie' Wells was born in England in 1841, although he moved to France when he was still a toddler – and it is in France where his legend begins.
Charlie was born into a family that had issues with both gambling and alcohol addiction. In the hope that it would keep him away from these vices, his mother sent him to church every Sunday to instil better virtues and values in him. These efforts would, sadly, be in vain.
As a youngster, Charlie was quite respectful and was known to be gifted when it came to engineering. He was even a noted inventor, and he made a small fortune selling a patent for an invention that could  manage the speed of a ship's propellers. Armed with 5,000 francs from this sale, Charlie became a regular patron of France's many casinos and promptly lost everything. He leveraged his reputation as a noted inventor to raise money from investors, and would quickly lose it all in the casino. The investors would never see their money again.
His luck would change in 1891 when he "broke the bank" in Monte Carlo while playing roulette as he won over 500,000 francs – the equivalent of $13million today! Eyebrows were raised that a notorious fraudster managed to break the bank at Monte Carlo, not just once but twice! Charlie denied any accusations of cheating, simply stating that his success was down to using the Martingale strategy.
Charlie would soon burn through his winnings and spend time in prison before setting up a fraudulent bank in Paris under the nom de plume Lucien Rivier. The system was simple – Lucien would take deposits in Paris, and Charles would promptly lose them on Monte Carlo's roulette tables. Soon, all the customers' deposits were squandered, and Charlie would find himself imprisoned yet again. Charlie died in 1922, but he lives on in infamy as one of only five men to "break the bank" at Monte Carlo – and the only person to do it twice!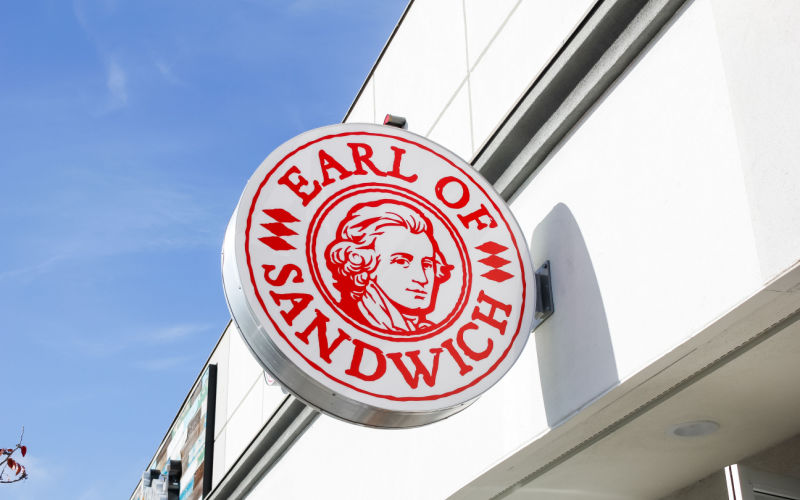 #2 John Montagu – 4th Earl of Sandwich
One hundred years before the exploits of Charlie Wells, a ten-year-old John Montagu was named the fourth Earl of Sandwich – a position of some standing in 18th century England. Becoming an Earl at such a young age was not something Montagu actively sought. The title was bestowed upon him as his father and grandfather had both died by the time he was ten, leaving him with the prospect of a steep learning curve before he would be of age to take his position in the House of Lords.
When he did eventually take his seat in the House of Lords, Montagu grew a reputation as a shrewd negotiator. He is credited with not only helping to end the Australian War of Succession, but also ensuring the imprisonment of John Wilkes and persuading government that the country needed to increase its naval forces. However, despite his renown in government, his gambling would render him penniless.
Montagu's problem was said to be that when he started playing poker, he simply could not stop. The bigger problem, however, was that he was simply not very good! He would host games of poker at his estate and the invitees knew that there was always a good chance that they would see a good payday! When he did win, which was rare, he tended to win big. One such win resulted in him having enough money to fund Captain Cook's expedition to the Pacific Ocean. This would be the expedition where Cook would discover the Sandwich Islands, named after his kind benefactor. Today we know these islands as Hawaii.
Although Montagu's gambling would leave him penniless by the time of his death, his legacy does live on today – although not in gambling, negotiations, or in discovery of new lands. No, instead his most famous contribution is as the creator of world's favourite snack. Rumour has it that while playing late night poker he would request his servants to put his roast beef in between two slices of bread so that he could eat with one hand and play uninterrupted. This snack would be bestowed the same name as the Earl, and thus the sandwich was born!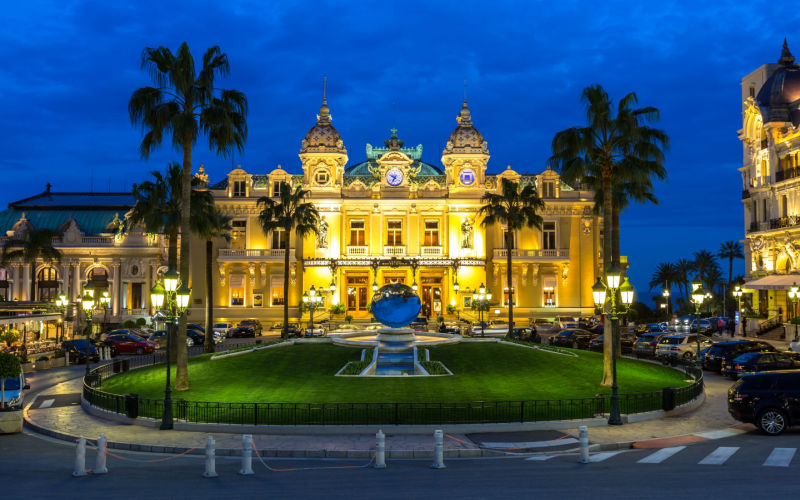 #3 Francois Blanc – The Wizard of Monte Carlo
Monte Carlo today is known as the ultra-glitzy, glamourous home of the super-rich. From its spectacular marina to its legendary casino, the Principality has been an iconic playground for the rich and famous for generations. This was not always the case however and were it not for our next famous gambler in history it may never have reached such spectacular heights!
Francois Blanc is credited as the man who turned Monte Carlo into a gambling Mecca, however his journey there was not all plain sailing. In his early life he followed the circus for a year as he and his brother had wanted to learn all the card tricks that they could find. Following this he worked as a property developer and also as a speculator on government pensions. However, the "speculation" that he carried out was soon outlawed, and he fled to Luxemburg to escape prosecution. It was during this time that he struck up a relationship with the monarch of Hesse-Homburg to help save the city from financial ruin. The city was in such a perilous financial state that it was struggling to pay its debts and was hoping to significantly increase their tourism industry in order to recover. Francois was happy to help, and soon he had overseen the growth of a booming casino industry in the area that was a rival to any of the major European cities, and thus he became known as the "Magician of Homburg".
Sadly, for Francois, he fell victim to his success as when the city because prosperous, the monarch decided gambling was no longer needed – nor permitted – in the city. Francois was left without a casino, but he hatched another plan. This time he decided Monaco would be the ideal home for his talents. Monaco at the time had only recently legalized gambling, but financial problems and a lack of modern infrastructure had left it isolated from the rest of Europe. Francois decided that he would invest heavily, not only in building the Monte Carlo Casino, but also in the roads and railways that would serve Monaco. This made the tiny country – and Francois' casino – much easier for Europe's elite to travel to. The Monte Carlo Casino became a huge hit with the wealthy visitors, and Francois would reinvest his profits in developing more businesses within the Monegasque borders. Thus, the "Magician of Homburg" became the "Magician of Monte Carlo", and the Principality would never be the same again!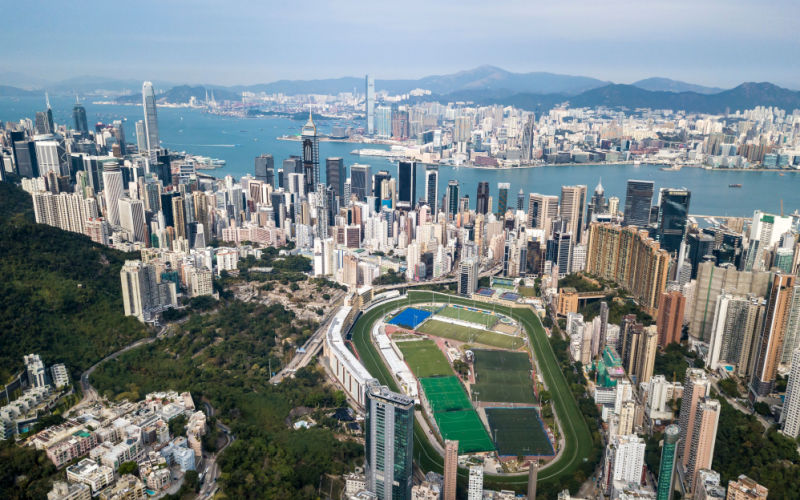 #4 Bill Benter – The Billion-Dollar Algorithm Gambler
Bill Benter's gambling career began when he picked up a copy of the renowned book "Beat The Dealer" by Edward Thorp. By this time Bill had already displayed an aptitude for numbers, so it was only logical that he used this talent to test Thorp's card counting theory. Benter joined a team of card counters in Las Vegas and was reportedly earning around $80,000 a year. This was until casino bosses started shutting down card counters and refusing them access to the casino floor.
Benter was not one to wallow, and he soon turned his attention elsewhere. The sheer volume of money being wagered on the horseracing tracks of Hong Kong was seemingly too much to resist and Bill quickly set about researching how he could use his mathematical genius to give himself an edge over the bookies. This is something that had seemingly never been done before, but Benter used his brilliance with numbers to develop a mathematical model that he felt could give him this much sought after edge. He would scrutinize several variables, such as jockey height and skill, to create his basic computerized algorithm before putting it into action in 1985. He swiftly lost $120,000.
Of course, Benter's story does not end there. He returned to America, reviewed and reworked his system before returning to Hong Kong in 1988. The return would be glorious as he made over $600,000 profit in his first year, then $3 million a few years later. By 1997 his system generated $50 Million profit in one year! Benter himself isn't entirely sure about how much he won in total at the racecourse, but he estimates it to be around $1 billion which would comfortably make him the richest professional gambler on the planet. Having beat the bookies so resoundingly, he has since turned his attention to philanthropy, regularly donating to causes in Afghanistan, Pakistan and Africa.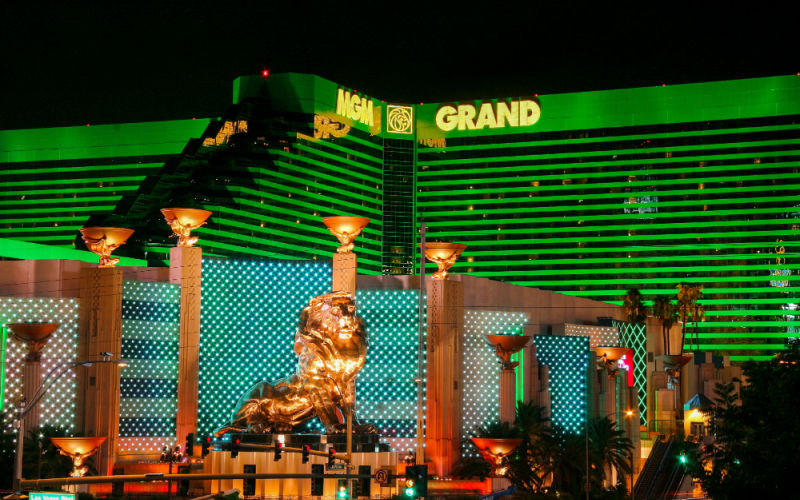 #5 Kerry Packer – The Gambling Billionaire
Kerry Packer was a billionaire, media mogul and perhaps the biggest gambler of his generation. The Australian tycoon enjoyed great success in the business world, as he turned his father's media business into a multi-billion dollar behemoth. In business he was famed for having a great instinct for knowing when to buy and sell. This is perhaps no more evident than in the sale of one his television networks for $1 billion (AUD) in 1987. This alone would seem a remarkable sale, but Packer had the Midas touch and just two years later he bought it back for a cut price $200 million!
Packer's business nous afforded him the ability to fund a legendary love for gambling. At one stage the Australian was thought to be worth more than $5 billion, which allowed him to make wagers that most people wouldn't even dare to dream of! In one legendary event at the MGM Grand in Las Vegas, Packer was playing eight tables at the same time with bets of $250,000. Forty minutes later he won $20 million. That's right, in forty minutes he won $20 million, $500,000 a minute! Rumour has it that the staff of the MGM were the biggest winners of the night, as Packer gave away around a third of his winnings in tips!
If his wins were famous, his losses were equally as jaw-dropping. In one spectacular three day losing streak at Crockford's in London, he lost $16.5 million. On another occasion he managed to lose £15 million playing roulette. Such was the velocity of his play it could even be felt on Wall Street. Casinos could see their stock price rise and fall depending on how big Packer won or lost. Although casino bosses may have been justifiably fearful of this billion-dollar high-roller, he was loved by staff thanks to his penchant for lavish tipping.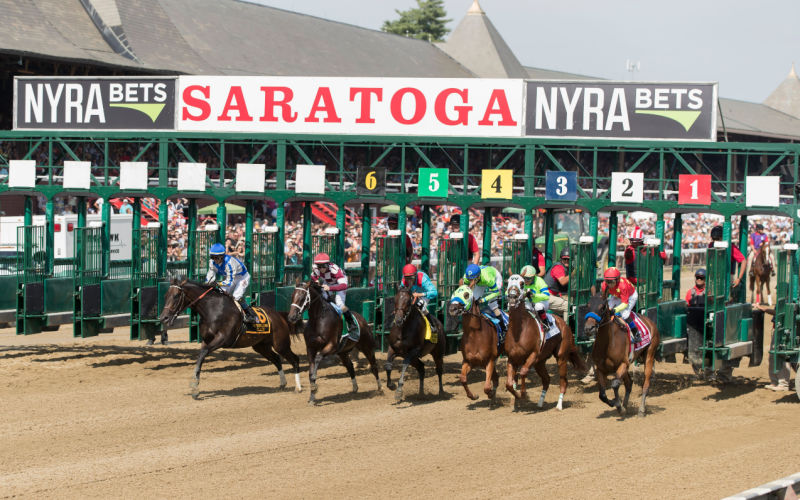 #6 Richard Marcus – To Catch a Cheat, Send a Cheat!
In 1976, the twenty-year-old Richard Marcus had a good day – a very good day! A few miles from his home state New Jersey, young Richard won $20,000 at the Saratoga racetrack. This win would set in motion a chain of events that would see him lie, cheat and cajole his way to around $15 million in winnings over a twenty-year career.
Marcus had long dreamed of hitting in big in Vegas, so when he won $20,000 he went straight to the casino floors of Sin City. Within a few days his dreams seemed to be coming true as he won around $100,000 and was being given the high-roller treatment by the casino bosses. His luck would not last, and he soon lost it all and ended up penniless, homeless and more than a little bitter. He stewed on his loss while he slept under a bridge with only his duffel bag for a pillow. He was furious, convinced that the casinos had cheated him out of his fortune, and vowed to take his revenge.
He decided that it was best to know the tricks his enemy had used on him, so he took a job as a baccarat dealer at the Four Queens Casino. He was not interested in learning baccarat betting systems, however. Instead, he was only interested to learn how he could cheat the casinos in the same way he believed they had cheated him. It was while working there that he met Joe Classon, a professional card cheat who would take Richard under his wing and teach him the tricks of the trade. Before long, Richard had surpassed Joe's skill for sleight of hand and chip manipulation. By 1992 he had  developed his own method of cheating. The Savannah System, named after his girlfriend at the time, was born and netted Marcus millions in ill-gotten gains. By 2000, with casino bosses getting wise to his methods, Marcus decided to retire with a whopping $7 million in his bank account!
Today Marcus is banned from gambling on every casino floor in the state of Nevada, but he still works in the industry. In an incredible change of career, he is now a very successful cheating prevention consultant for major casinos. In his new career, he trains casino bosses and floor staff in ways to spot a cheater, as well as organising undercover operations to check casinos' security. Well, as the old saying goes, "it takes a thief to catch a thief!"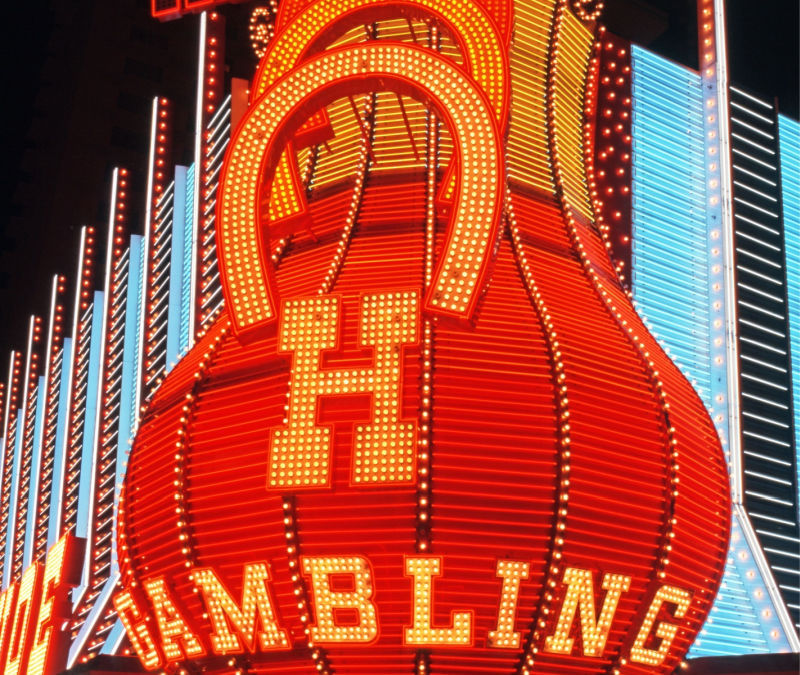 #7 Anargyros Karabourniotis aka Archie Karas – Net Worth of $40,000,000 to Zero!
Anargyros Karabourniotis, also known as Archie Karas, came from a small Greek island to accumulate a net worth of over $40 million dollars only to lose it all. Archie arrived in America aged 17 and took work in a bowling alley. As luck would have it, the bowling alley had both a poker and a pool room attached. Young Archie was new to the country, had little grasp of the language and even less knowledge about poker or pool, but that would soon change!
Archie discovered that he had an untapped talent for both games, and soon began making decent money. He invited all comers to play pool, and regularly beat the best that California had to offer. When there was no one else to beat at pool, he turned to poker. Rumour has it that over the subsequent two decades, Archie won over $2 million. Unfortunately for Archie, he also lost all $2 million too, save for a lone $50. Archie was never one to quit. So, armed with his $50, he made the trip to Las Vegas to make his fortune.
Initially bank rolled by a friend, Archie made good money in Vegas, but things soon heated up when he went on one of the greatest winning streaks of all time. Initially Archie played pool for money against a famous businessman, whom he only referred to as "Mr X". Mr X and Archie played for months, with Archie coming out on top to the tune of $1.2 million. Then the two turned their attention to poker. Mr X was also a former world champion poker player, but he was no match for Archie and lost another $3 million. Word had begun to spread about this unknown Greek who took a former world champion to the cleaners, and soon a whole host of professional poker players turned up to play Archie. Stu Unger, Johnny Moss, and Puggy Pearson were all among Archie's victims as he amassed over $17 million in winnings. Not satisfied, Archie took his luck to the craps table and by 1995 he had more than doubled his fortune to hold a rumoured $40 million! Most would quit there, but not Archie.
"The Run", as it became to be known, was legendary. However, Archie did not know how or when to stop. His luck changed and over the next few years he lost it all. Things went from bad to worse for Archie as he was caught cheating at blackjack in California. When he was caught marking cards in San Diego, he was immediately added to Nevada State's famous black book meaning one of the most famous gamblers in history is forbidden from gambling in the state ever again.
Craps, Roulette and Blackjack were just a few of our famous gamblers' favoured games, and these are all available in the Casino.com Live Casino. Sign-up today and take advantage of our very generous Welcome Package!