Gambling is a very popular pastime among celebrities and prolific figures and has been for many years. Even King Henry VIII was an avid gambler back in the Tudor time period. Many celebrated public figures partake in games that involve high stakes and very large bets, in both traditional games like poker, to one-off matches like sporting events. Some have apparently lost millions on their hobbies, whereas others have reportedly won some of the largest jackpots available.
Of course, this is all speculation as we have no way of knowing what specific games these celebs play or if the reported figures are exaggerated at all. With that being said, here are the top 5 celebrity gamblers in no particular order.
#1. Michael Jordan
Many sports figures throughout history have had a keen interest in gambling, and Michael Jordan is no exception. Recognised as one of the greatest basketball players of all time, his main hobby outside of his work involves betting large sums of money on recreational gambling. It is suggested that this interest began as early as during his university years, when he would gamble with fellow students at North Carolina.
It is reported that he has lost millions of dollars to his enjoyment of gambling throughout his life, with his game of choice being those related to golf. Whether it be a minor card game, or a classic table game, Michael Jordan is seemingly placing a bet if he is not on the basketball court. It's not uncommon for many celebrities to place large wagers on their favourite games, but when it comes to basketball players; Jordan seems to be out betting his fellow team members.
#2. Paris Hilton
Paris Hilton is a name that you might not have expected to see on this list, but the socialite and businesswoman is an avid gambler. Since her teenage years, the television star has been seen on the underground poker circuit with the likes of Leonardo DiCaprio (who is also on this list). Her love of gambling has stayed consistent throughout the years; she famously celebrated her 31st birthday at the tables.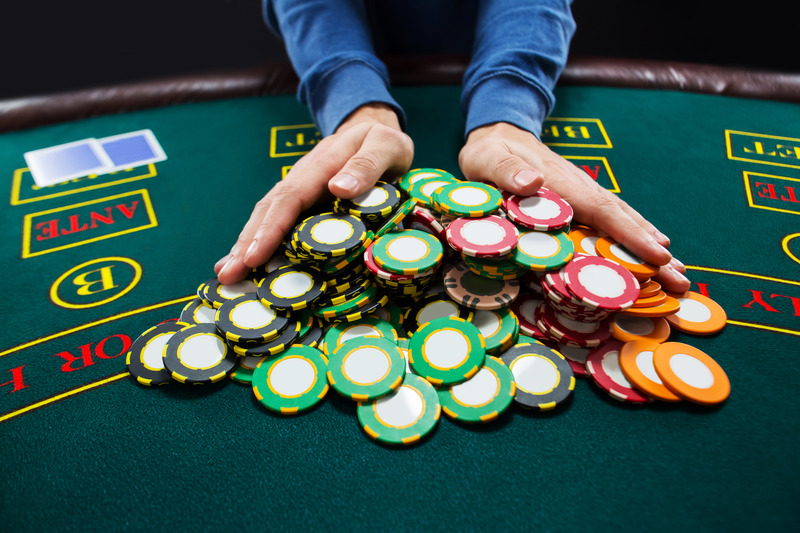 Paris Hilton has been able to bag a couple of sizeable jackpots over the years but has sadly had some even greater losses. In one game back in 2006, she lost her customised Bentley to an unfortunate poker hand. We're sure she can financially recover, but it does make you wonder what goes on during these behind-closed-curtains celebrity tournaments!
#3. Floyd Mayweather Jr.
Floyd Mayweather Jr. is one of the richest athletes on the planet. His successful boxing career has led to an increased enjoyment in placing big-money bets on sports games. He regularly shares these bets with his sizeable fan base on social media, so if you are interest in any specific figures, they are all posted for fans to see.
He has been nicknamed 'Money' due to his increased activity sharing online, however despite showcasing his mega wins online, it was reported that one year he lost close 50 million dollars! The five-division champion places insane bets frequently, so it doesn't surprise anyone that he has lost so much on his sports betting endeavour.  
#4. Matt Damon
Matt Damon is an actor best known for his roles in the film Good Will Hunting and the Bourne franchise. He even starred in a film called Rounders which focused on the world of high-stakes card games, particularly in the underground gambling scene. This is not unlike Damon's real-life experience when it comes to post work activities, as it appears that he makes a habit of participating in Texas Hold'em games with fellow celebrity gamblers.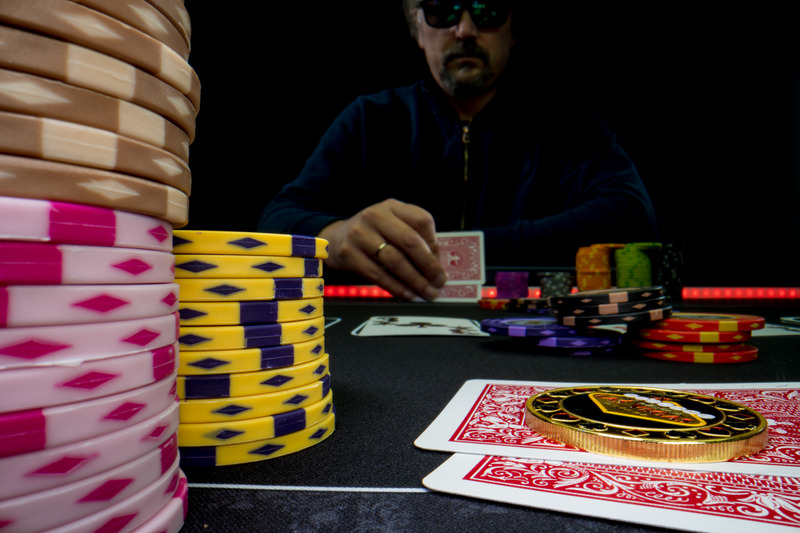 His interest in after hours gambling seems to be more private than some of the other names on this list, so we are not quite certain on his success/loss rate currently. We do however know that most of these games take place in luxury hotels, in rooms where most of us probably aren't allowed into. So, I don't think there's much chance of seeing him out and about on the gambling floor!
#5. Leonardo DiCaprio
Leonardo DiCaprio is more of a secretive A-list celebrity, but his gambling enjoyment has made its way into public knowledge due to his participation in games with other public figures. He is a passionate gambler that frequents some of the most exclusive casinos both in Monaco and Las Vegas.
His interest in the pastime piqued when he was just 15 years old and saw his father's game. Since this time, he has become somewhat of an expert in gambling accumulating one of the best track records of any famous gambler. According to some reports, he appears to have won around 33 million dollars through a combination of casino games and poker tournaments.
These celebrities show that regardless of fame or fortune, many enjoy gambling whether they win or lose!