Las Vegas Casino Cheats Trio Busted for Card Bending
Pogos Simityan, a member of a notorious Los Angeles fraud gang, has finally been apprehended following an attempt to cheat casinos by bending cards. All in all, the gang have stolen around $126,000 from The Wynn, Planet Hollywood, and Paris Las Vegas.
Bending cards is normally a minor offence that will see cheaters barred from their local casino. However, the amount embezzled by the group warrants further action, as it took place across three casinos as opposed to one. Simityan of Glendale, California, was the last to be arrested, as his accomplices, Vahan Sudzhyan and Gevorg Avagyan were already detained.
Both Simityan and Sudzhyan are well known in the World Series of Poker, where they have found luck. Simityan's earnings are listed as $61,767, and Sydzhyan's are $75,216 to date.
Their deception was first spotted at the Paris Las Vegas. Noticed by the manager of the casino, he saw that the trio were using the tactics across a wide range of games. So bold was Simityan that he was spotted bending all the face cards and aces during games of Mississippi Stud Poker and Let It Ride.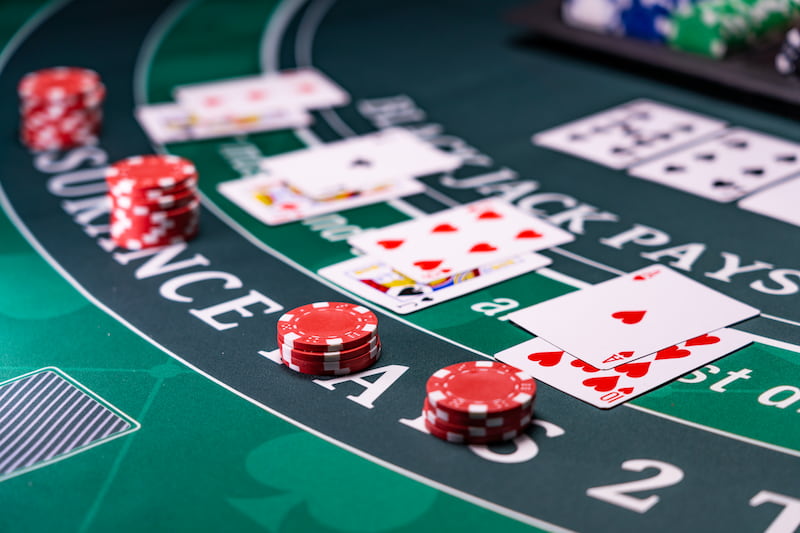 Sentencing for Card Cheats
Gaming officials then accused the trio of using the tactic at Planet Hollywood on the 3rd of July 2021. Officials were contacted by The Wynn Casino, who let them know that the trio had also been in hot water with them, to the tune of $19,000. During the arrest, Simityan complained of chest pains and needed to attend a hospital. Despite promising to return, he never came back.
Sudzhyan and Avagyan have managed to secure plea deals on conspiracy charges. They will pay restitution and may still face a jail stretch. Simityan, however, is still to face a hearing and must stay out of all casinos during this time.
The Nevada Gaming Board Control has collected information about the trio's activities. It is hard to catch the perpetrators of card bending in the act, but anomalous payouts can serve as a smoke signal for foul play. Meanwhile, all three of the casinos mentioned have stated they have video surveillance footage to back up their claims against the trio.
Bending a card is a form of marking it to indicate its value. It is done by folding a corner inward or outward. In some instances, the whole card itself may be bent slightly from the middle. This allows players to get a much better estimation of what a dealer's cards are worth by how they sit on the table. Generally, face cards and aces will be bent so cheaters can see where higher-value cards lie. This is why some players prefer plastic cards that always return to their original shape.
Famous Cheaters
The trio join a long list of scammers who believed they would be able to cheat the Vegas strip out of money. One of the most inventive of these was Tommy Glenn Carmichael. An operative in a television repair store, he managed to devise a tool whereby he could obtain coins from slot machines.
Known as the 'Monkey Paw', Carmichael would face a career that alternated between getting caught, incarcerated, and then upgrading his tool upon release. It is estimated that by 1991, the version of his tool could remove $10,000 a day from a slot machine. This did not prevent him from three more subsequent arrests.
One of the most famous groups of cheaters was the infamous MIT Blackjack Team. Falsely believing blackjack to be more than just a game of luck, six students from MIT set about teaching themselves how to count cards.
This is where players memorise cards that come up during play, to estimate which cards are left in the deck. Keeping track of this means that players can gauge which cards are more likely to be dealt for both them and the dealer.
Led by Bill Kaplan, a Harvard MBA Graduate, they had a huge bankroll to begin with and managed to achieve a little success before becoming extremely burnt out. The moral of the story is: Manage your bankroll and play to enjoy the game, never forgetting that blackjack is a game of luck!