While you're more likely to think of the likes of craps, roulette, and blackjack as the quintessential games of a casino setting, it's impossible to deny the draw and popularity of slots at online casinos. Despite there being thousands of games with different themes, features, and mechanics, one element remains the same across them all.
In each game, the aim is to play a relatively small bet to be in with a chance of potentially much larger returns. Of course, all slots are games of pure, randomised luck, so there aren't any strategies that work, but that doesn't detract from their appeal.
In recent years, progressive jackpot slots have risen to the fore as the next evolution of big-win casino gaming. While some of these have broken world records for payouts, here, we're looking at the biggest slots winners who landed top prizes or stacks of prizes on good ol' video slots.
For privacy reasons, all player names and handles have been hidden and replaced with a pseudonym. Remember, just because these players won on the slots listed below, it doesn't mean that you will be able to replicate their success. All slots at Casino.com are fair and completely random. Gamble Responsibly.
Erik T – South Africa – $568,000
Some people strike it lucky on one spin to become one of the biggest slots winners, but in the case of Erik T, an unprecedented run of wins landed him a place in the upper echelons. From July to August 2021, the person playing from South Africa landed $568,000 or R8.3 million in their local currency.
It all started on the Play'n Go slot Legacy of Dead. Starting with a bet of around $137 per spin on the high volatility game, Erik soon found his balance tick up to $220,000 or R3.2 million. Later that day, they shifted to the medium-high volatility Playtech slot Fire Blaze Golden to secure another $82,000 (R1.2 million) from a $68 bet and then circled back to Legacy of Dead for another R1 million.
That particularly lucky day ran a little further in the weeks to come. In smaller increments on the high volatility Play'n GO cluster slot Reactoonz, the wins kept coming frequently enough to give the spinner a final balance of R8.3 million. From a spree that started in July, in August, Erik cashed out.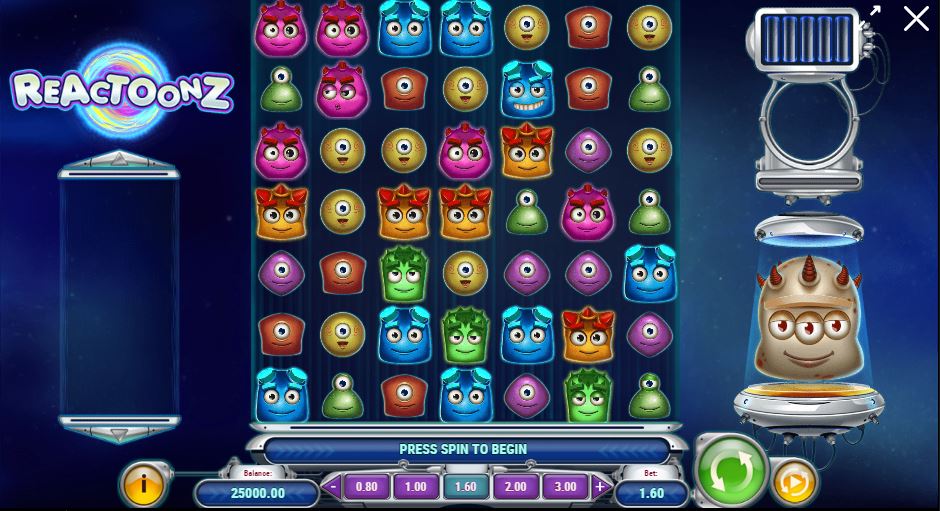 Following his big win, Erik had this to say: "Casino.com has been the best online gaming experience by far. I won over R4 Million in a single session. They were ecstatic for me, and my account manager, Silvia, has been amazing. They wasted no time in paying me out, and I would recommend Casino.com to anyone who is looking for a superior online experience, with an added chance of a decent return."
While flattered, playing at Casino.com obviously doesn't give you any "added chance of a decent return," but we do make sure that those who win big or small are paid out promptly. What appears to be Erik T's preference here is high volatility slots which, on average, pay out less often but in larger sums.
Mr Gordon – Canada – $145,000
We have a lot of account holders who have been with us for years, enjoying some sizeable wins along the way, but Mr Gordon stood out as a huge detour from the norm. You see, Mr Gordon became a new account holder on 13 October 2021, with their Casino.com account being their first at an online casino.
Usually only a land-based player with friends, their first online experience proved to be an unforgettable one. After opening their account, Mr Gordon would place bets ranging from $20 and $40 predominantly on Premium Blackjack. Then the bright lights of the slots came calling, so they went on Hyper Gold.
After just 19 spins on the high volatility Gameburger Studios (Microgaming) slot, they landed $81,000. Since Hyper Gold had led to a win, they decided to try out another in the 'Gold' range of slot games. Serengeti Gold by JustForTheWin (Microgaming) caught their eye, and on the very first spin, $64,000 was won.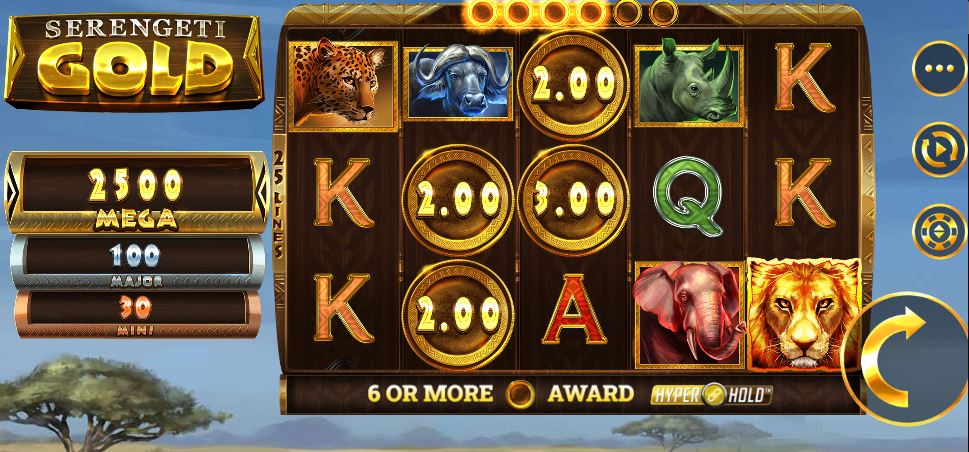 The Casino.com team congratulated Mr Gordon over the phone. Whether they knew it or not, Mr Gordon certainly had an affinity for games made under the Microgaming umbrella. They also leant towards slots with high volatility mechanics, but of course, with only 20 combined spins to become one of the biggest slots winners, they didn't exactly experience the usual longevity expected of high variance slots.
Mr AS – United Arab Emirates – $64,000
Now let's take a look at an alternative method which was used by one of our big slot winners. Many spinners explore a wide range of slots to eventually find one that they enjoy in its entirety. Usually, theme, certain features, or an early win are the main influencers for this. With Mr AS, they found their game of choice, and eventually, it paid off.
Throughout their time as a Casino.com account holder, Mr AS was primarily a roulette player, but also explored our slots library from time to time. Their favourite of the hundreds of slots available turned out to be Blueprint's medium volatility, Kung-Fu Panda-themed Paws of Fury: Enter the Panda.
Leaning heavily on its inspiration, with a wok-wearing meditating giant panda, ancient Chinese setting, and hefty range of bonus features, it's certainly a slot aimed at being a fun experience en route to any wins. For Mr AS, a single £100 ($125) bet would kick the giant panda into action and reward £50,920 ($64,000) in December 2021.
Having made it into the group of the biggest slots winners, Mr AS left the testimonial: "I just love that game, and I knew it would love me back at some point 😊." It certainly did, with the payout being among the largest single wins ever seen on a video slot. In their mind, perseverance and dedication to one game are what led to the win, but really, they just happened to get lucky, spinning the right game at the right time.
Mr MK – Bahrain – $39,000
Mr MK was very much a casino-loving person. They played a bit of everything and often at high stakes. Their account history at MansionCasino.com shows time on blackjack tables, an array of roulette variants, and the casino poker variant Casino Hold'em. Of course, they also dabbled in video slots to land as one of the biggest slots winners.
Their spree came in early 2022, with lightning very much striking twice for Mr MK. On 20 January 2022, they were playing the novel Red Tiger Gaming slot Shah Mat. The cluster pays slot of high volatility has a chess theme, with Mr MK pulling off a checkmate on a £10 ($13) bet to win £11,000 ($14,000).
A couple of months later, on 4 March 2022, they were playing £4 spins on Amber Sterling's Mystic Shrine. This Fortune Factory Studios (Microgaming) slot runs the popular adventurer theme, high volatility mechanics, and 20 paylines with a relatively meek top prize of 5,000x. That didn't matter to Mr MK, though, as one of their £4 spins flipped into a £20,000 ($25,000) win.
After doing the double, Mr MK had this to say: "I never believed in online casinos. I've always been afraid of getting ripped off until I came across the Mansion Group; I will never leave. Thank you guys for putting up with me, and thank you for taking care of my latest winnings; I had so much fun!"
All of these online casino players struck it lucky, more than once in some instances, to become the biggest slots winners without getting paid by a progressive jackpot. However, always keep in mind that video slots are entirely fair and random, so you can't expect to replicate these players. Before you start spinning those reels make sure you understand the rules of online slots, and follow the sensible slot betting tips from our experts.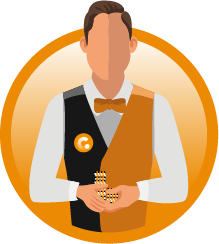 Did You Know?
Did you know: it took 20 years for someone to win the jackpot on the Lion's Share slot machine in the MGM Grand casino in Las Vegas. The progressive jackpot slot was installed on the casino floor in the '90s, but it wasn't until 2014 that the top prize, worth $2.4 million at the time it paid out, was won.