Many liken baccarat to blackjack, but the classic card game is, in many ways, far simpler than blackjack. Not only is it entirely luck-based, but player input is mostly reserved for the initial betting round.
It's why baccarat remains a hot favourite at the live casino, and why VIP baccarat continues to be the main driver of casino revenues in gambling hubs Las Vegas and Macau. The key to its appeal is that baccarat is based on the pure luck of the deal, and that the betting options are clear.
With the odds of winning a round being around 44.6 per cent to 45.8 per cent depending on which hand you bet on, with the potential for a tie always lurking, you have a near 50-50 chance to win any given hand. Of course, there's a bit more nuance to it than that, but it is why VIP players like to roll a big bet on one hand.
Here, we're looking at how the biggest baccarat winners managed to land their haul in live casino games.
To ensure the privacy of each player, all names and handles have been replaced with a pseudonym. In reading this, you need to understand that just because these players became the biggest baccarat winners on certain live baccarat games, it doesn't mean that you'll be able to do so too. All baccarat tables at Casino.com are completely random and fair. Gamble Responsibly.
Mr HC – Canada – $143,959
On 23 March 2022, Mr HC joined our online casino from Canada, playing a few slots and then trying out the live show games. Time was spent on big-hit slots like Buffalo Blitz, as well as Quantum Roulette. They tried a bit of baccarat, ventured onto Age of the Gods Bonus Jackpot Roulette, but then decided to stick with more baccarat.
At this point, Mr HC opened the live table game Baccarat Dragon Jackpot for the first time. Starting with $3,000, they were placing minimum bets on hands of $200. Then the wins started coming in, with Mr HC eventually having a maximum bet on one hand of $17,400. In the end, with hands returning anywhere from $12,000 to $67,000, they came away with $143,959.
Mr HC made the following statement: "It was a good night for gambling. I am more than happy to continue using this site for my gambling. It is very user-friendly and nice to use." Naturally, they wouldn't have made it to this height without a few dashes of luck piled on top of their big bets per hand.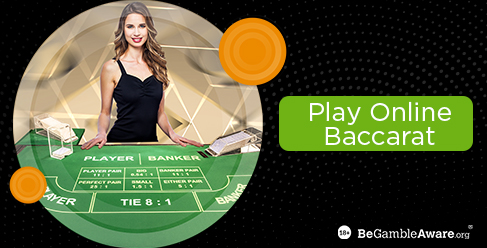 Mr Penn – Canada – $80,000
This entry into the biggest baccarat winners list is a devout baccarat player who plays just about every form of baccarat available. Luckily for Mr Penn, there're plenty of games to try just for baccarat. Since 2018, they've tended to gravitate to No Commission Baccarat Live, Live Baccarat Dragon Jackpot, 7 Seat Baccarat Live, and Baccarat Live.
On 2 January 2022, the Canadian card player started a session on a favourite of theirs, Baccarat Live. Starting with bets of $20, as the wins came in, they scaled up to $10,000 on one hand, eventually walking away with $80,000. They said: "I just loved these games!!! Baccarat is amazing!"
While Mr Penn is a seasoned online baccarat player, their experience didn't play into the streak that landed them among the biggest baccarat winners. With it being a game of pure luck and a near 50-50 chance to call a round correctly, Mr Penn just made the right calls at the right times, with scaling up bets after wins boosting the final take.
Harrison A – Canada – $55,335
When it comes to baccarat and live table games, perhaps the old adage 'it's the luck of the Irish' is a bit outdated as it's Canadians who're reaping the rewards these days. Harrison M rounds off the top three biggest baccarat winners with his cumulative take since joining in January 2020.
Playing the premium live games like roulette, blackjack, and baccarat, the Canadian player has been able to withdraw CA$71,994 since opening a Casino.com account. Most recently, they landed a $13,000 win on live blackjack. Still, the superstitious player didn't want to break their lucky streak, and so didn't comment on their triumphs.
Mr O – Taiwan – $10,000
From Canada to Taiwan, the next of our biggest baccarat winners is Mr O, who's an overall winner at the casino. They're a big fan of Live Roulette, Blackjack Live, and Quantum Roulette, but it was at the baccarat table that a sudden hefty windfall came in for the avid casino player.
Having joined in September 2020, it wasn't until 20 January 2022 that they broke out as a major player in baccarat. Mr O landed $10,000 on No Commission Baccarat Live across a few sessions, even though it's not their top game. They said: "I [love] this game. Not my number one game, but I always enjoy a few bets on it."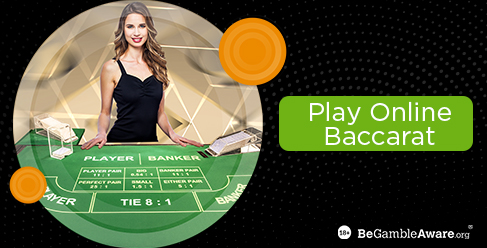 Phil L – New Zealand – $69,000
A fan of baccarat and roulette, Phil L lands on this list of the biggest baccarat winners for a prolonged streak of big-win sessions on the classic card game. After joining in June 2020, the Kiwi found themselves breakout with a $15,000 win in February 2021.
That following May, another $37,000 came in, which was added to in September to the tune of a $6,000 win. In January of this year, following a $1,000 deposit and bets from $2 to $2,000, $11,000 more was added to Phil's win total. Their games of preference for this run were Baccarat Live, No Commission Baccarat Live, and Roulette Live.
All of the biggest baccarat winners struck it lucky multiple times in succession. Most were buoyed by their action to up their bet following wins, but this doesn't mean that everyone will find the same outcome at any live baccarat table.
Check out our baccarat strategy guide to find out our expert's opinion on the best way to play this evergreen casino table game.