The gambling world has historically been seen as a male-dominated field, yet many women have made a name for themselves by excelling in the casino.
From the early innovators, to big names gambling for change, Poker champions and everything in between, we take a look at five females that we have been inspired by.
Vanessa Selbst: Poker Player
Arguably, one of the most famous female gamblers at the elite tables, Vanessa Selbst was an easy first name to our list. The Brooklyn-born professional Poker star has amassed almost $12 million in winnings to date. Balancing time at the tables alongside her profession as a hedge fund manager, she has won three World Series of Poker bracelets.
In 2018, she stepped back from professional Poker, but has never officially confirmed whether she's given up gambling for good. It will take some time before Vanessa is eclipsed from the top spot on the all-time female money earned list.

Claudine Williams: Casino Club Owner
Claudine Williams was the first woman to ever be accepted into Nevada's Gaming Hall of Fame, as one of the most influential women in the history of gambling. Williams was central to the expansion of the Las Vegas strip and was the youngest woman to ever own a gambling club in Texas, a feat she managed before reaching the age of 21, having started working in the casino industry aged just 15.
Claudine passed away in 2009 aged 88, and certainly belongs on any list of the most important females associated with the gambling industry.
Lottie Deno: Poker Player
Let's turn the clock back to the days of the Wild West, and Lottie Deno would be the name on everybody's lips. She was a hugely successful gambler, earning herself the nickname of the Poker Queen. She was even able to defeat the great gambler of the time, Doc Holliday, at the Poker table.
During her Poker career, it is uncertain to know exactly how much Lottie earned, but it's safe to assume it was a small fortune, especially for the time. She used the money to comfortably retire in New Mexico, passing away at the ripe old age of 89, which was easily above average for the frontier era.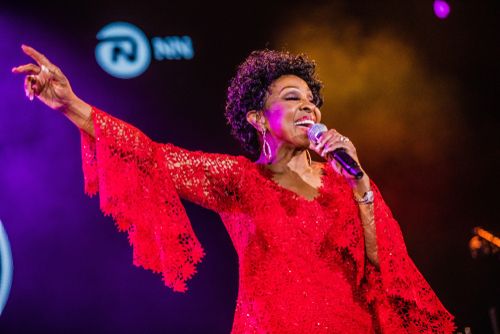 Gladys Knight: Soul Singer
Gladys Knight, the Empress of Soul. She built a hugely successful career as a singer and entertainer, winning a grand total of seven Grammy awards. Her public life is well known, and her music is loved globally.
However, few people know that Knight spent an entire decade living the secret life of a hugely successful gambler – playing almost exclusively on Baccarat and Blackjack. Her autobiography talks in depth about her time as a gambler, and how casinos made her feel safe and protected, which in turn kept her playing and coming back.
Judy Bayley: Casino Owner
Although a less recognisable name, Judy Bayley is certainly a woman who deserves a lot of credit in the gambling world – she's known universally as the First Lady of Gambling. Judy, along with her husband Warren Bayley, opened the Hacienda Casino in 1956, located in between Las Vegas and Los Angeles.
Following her husband's passing, she became the first woman in Nevada history to be the sole owner and operator of a Casino. One of her many successes was becoming the first person to bring Live Keno, a popular lottery-like game in the USA, to the Las Vegas strip.