Premium French Roulette is everything which you could want from an Online Roulette game: all of the tradition and all of the elegance. And there's a lot to draw on: Some people attribute the invention of roulette to the French scientist Blaise Pascal, who lived between 1623 and 1662. But there's a chance that, when he was writing and used this term, he might simply have been referring to a geometrical shape! However, a definite reference to roulette as a game appears in a French encyclopaedia which was written between 1751 and 1772, and it was during this period that roulette started to be played at the Palais Royal in Paris, where it came to the attention of Napoleon himself. And today, we've been able to combine this long and illustrious history with the advanced technology at Casino.com UK to bring you a superb and enjoyable roulette experience, where the game's elegance and refined atmosphere is brought to life by the minutely detailed graphics and the accompanying sound effects.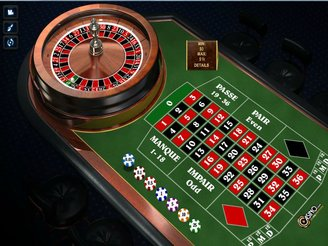 Come and join us today to play Roulette like the pros
Premium French roulette is very similar to American Roulette and European Roulette, although there are a few particular differences. For example, Premium French Roulette is a single zero game, unlike American Roulette, therefore the odds of winning are greater. This is reinforced by another rule called 'La Partage' where if the ball lands on the zero and the player has placed even-money bets, only half of the value of those bets will be lost. So there's more of an advantage to the player compared to other roulette variants. Otherwise, the rules of Premium French Roulette are simple and will probably be familiar if you've played Online Casino Games before: You select where you want to place your bet, and you spin the wheel! If the ball lands on one of the spots where you've placed a wager, you receive the winnings according to the payout table.
An exclusive game with an exclusive bonus: Up to £3,200
But even with a game like Premium French Roulette, we're not only focussed on entertaining the crème-de-la-crème of expert roulette players. We want everyone to be able to join us in our Online Casino and feel welcome, and to start enjoying the fun as soon as possible. That's why we've put together an exclusive bonus for new players which could be worth up to £3,200. It's a fantastic introduction to the world of premium casino high rollers, so come and claim it today!