Think you're pretty good at that first person shooter? Have you beaten your kid nephew's track time on Gran Turismo? Are you a FIFA God (unlike Sepp). When it comes to video game skills, do you just smile and let your fingers do the talking?
In May, Nevada governor Brian Sandoval signed legislation to permit the use of skill in the next generation of slot machines. The skill would be akin to driving a car, taking pot-shots at aliens or enemy soldiers, or some other video game style activity.
Merging video games with online casino games had been attempted before but the infrastructure has never quite been there. New technology and a fresh generation of potential casino players, weaned on video games, is making the new innovation a priority for the industry.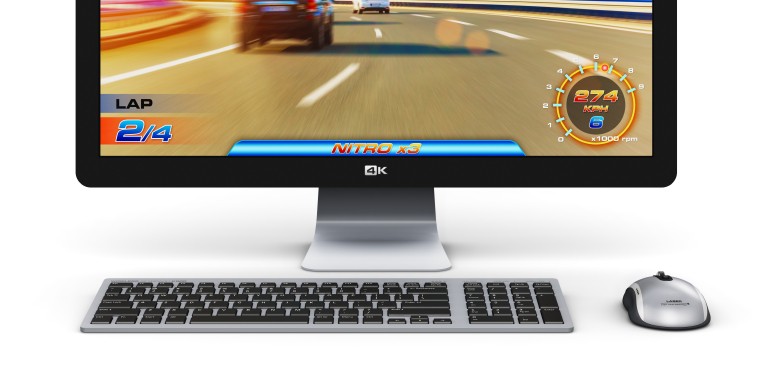 "You can imagine a lot of the popular video games making their way into the casino floors," enthused American Gaming Association spokesman Chris Moyer. "I wouldn't be surprised to see some video game partnership licensing deals," he said.
Perfectly Positioned
Online casinos are perfectly positioned to capitalize on the new innovations. Nearly all video gaming takes place at home and it is a relatively small ask to add a true skill element to today's already very sophisticated online slots.
A spokesman for Casino.com said: "The latest generation of online slots offer players highly detailed and graphically rich experiences. Adding a skill element to certain games could be a lot of fun. It would also encourage players to work on their game to improve their payout ratio. It's innovation we will be monitoring closely," he said.
The fact that skilled gamers could cash in hasn't gone unnoticed by the Association of Gaming Equipment Manufacturers, who said this in a press release: "If you're particularly skilled at shooting down enemy planes in the bonus round or outracing your friends in a road rally, you could boost your payback to 98 percent (from an average of 88%), with the blended overall payback selected by operators falling somewhere in the middle. For the first time, players will know they can have a material financial impact on the outcome of the game."
A Monumental Moment
The AGEM consider the passage of the bill as a 'monumental moment for the gaming industry and its overall evolution', as does governor Brian Sandoval who said: "This bill allows gaming manufacturers to use cutting-edge technology to meet the challenges prompted by a younger, more technologically engaged visitor demographic. Passing this legislation into law is an important step forward in providing new opportunities for this critical industry to progress while ensuring that Nevada remains the global epicenter for gaming innovation and development."
It goes both ways.
It's also worth highlighting at this point a promised new development from Rockstar – the makers of Grand Theft Auto Five. In the coming months, a new update for the hugely popular game is promised that includes a casino and in-built gambling functions.
Currently, game players can visit the Vinewood Casino and Racetrack in the fictional city of Los Santos but it's not open for business. Very strong rumours are suggesting that both the casino and the racetrack will be open soon.
Poker, roulette, blackjack and slots are all expected to be available, as well as track racing where you can bet the pink slips of your hard-earned virtual vehicles. The real cash Grand Theft Auto experience is probably not far behind. Watch this space for more online casino news.