If you have never experienced the thrill of Live Casino action at Casino.com, you are in for a treat. Earlier this year, the Mansion Group expanded its relationship with gaming development company Playtech, when it invested in a bespoke studio area for its Live Casino.
The uniquely designed space gives Casino.com a personalised platform, from which to showcase the latest online casino offers and offer its players branded game play. At the time of writing, blackjack and roulette are the two games which have been exclusively tailor-made for Casino.com.
Live Casino gaming is the perfect blend of technology and function. The action is live-streamed in real time, using the very latest data-driven technology. The up-time is second-to-none and the lightning-fast streaming ensures seamless and exciting game play.
To enjoy the live action casino at Casino.com, you will first need to open an account. It takes seconds and there is usually a Welcome Bonus to take advantage of. Once you have credited your account, you are ready to play.
Live and Direct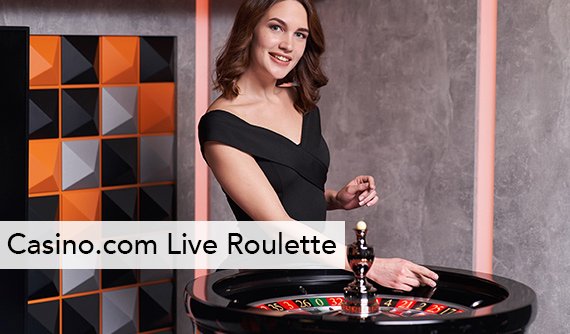 Head for the Casino.com homepage or click Live Casino link here. You should now be able to see all the different online casino games available. These include Blackjack, Roulette, Baccarat, Spin-a-Win, Hold'em, High-Low, and even Asian games like Sic Bo and Dragon Tiger.
Most of the games come in various different formats. There is Age of the Gods Roulette (themed on the popular online slots franchise), sci-fi styled Quantum Roulette, football-themed games, and both French and American Roulette.
All the games are manned by professional croupiers, using the same protocols you would find at any typical casino. The cards are shuffled in front of you and you can see the roulette ball clatter around the wheel. There is no computer driven random number generator. If you were suspicious of the software, then the Live Casino is for you.
Casino Mission Control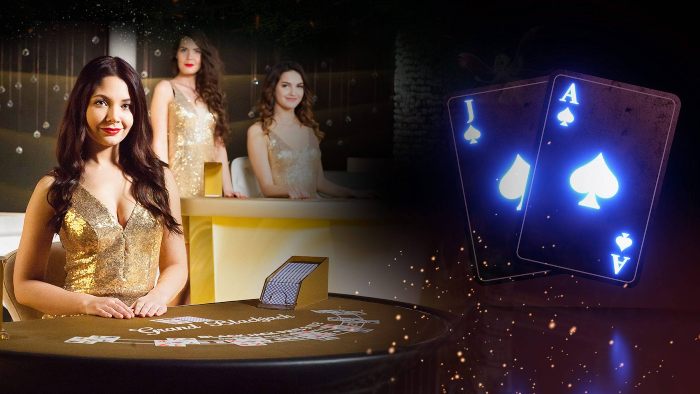 Behind the scenes, the operation is extraordinary. In 2017, Playtech opened the world's largest next generation Live Casino in the Latvian capital of Riga. The 8,500 square meter studio is custom built to broadcast live online casino gaming to a global audience.
The futuristic mission control complex is built on top of the old town's medieval walls and includes a giant 25-metre-wide curved LED wall. This allows broadcasters to control exactly what visuals they transmit to their audience. There are also training facilities, a research and development department, and an 'ideas and innovation' room.
The Riga set-up serves most of the European Live Casino market. The advent of newly regulated areas has resulted in new broadcast locations in the Philippines, Spain, Belgium and Romania. It's a business that never stops, operating 24/7, 365 days of the year.
The Real Deal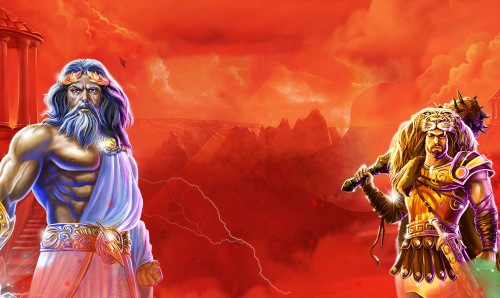 Playtech and Casino.com have been bedfellows for many years. Popular games like Jackpot Giant and the Age of the Gods franchise have made Playtech the leading game software developer in a crowded field. Casino.com is also on a roll, having recently undertaken a website revamp, and earning new awards for both responsible gaming and customer service.
"We enjoy a close and collaborative relationship with Mansion, and they remain a key long-term partner for Playtech," said Playtech Chief Operating Officer Simon Akid. "We continue to grow with them and support their position as market leaders. Mansion's commitment to an exclusive Live Casino space for Casino.com is a significant step."
"It's fantastic to see such a key partner like Mansion actively investing time in utilising new customer engagement tools to deliver an enhanced, personalised player experience," he said.
Offering players a more personal and exclusive experience is at the core of the Casino.com Live Casino upgrade. Instead of simply joining a pool of Live Casino players from anywhere, Casino.com players now have a branded Blackjack and Roulette table to call their own.
"The recent launch of our dedicated Live Casino, a unique and tailored studio space, allows us to offer a more exclusive and personalised experience for our players," explains Mansion Group CEO Karel Manasco. "With Playtech's track record of innovation in this area, their engaging content will provide more choice to our growing portfolio and we're very excited to continue this partnership."
Live Casino gaming is as close as a player can get to a real casino without leaving the comfort of his or her home. It's fun to play and the interaction with real croupiers brings added value. Open an account at Casino.com today and take a look for yourself. See you at the tables.