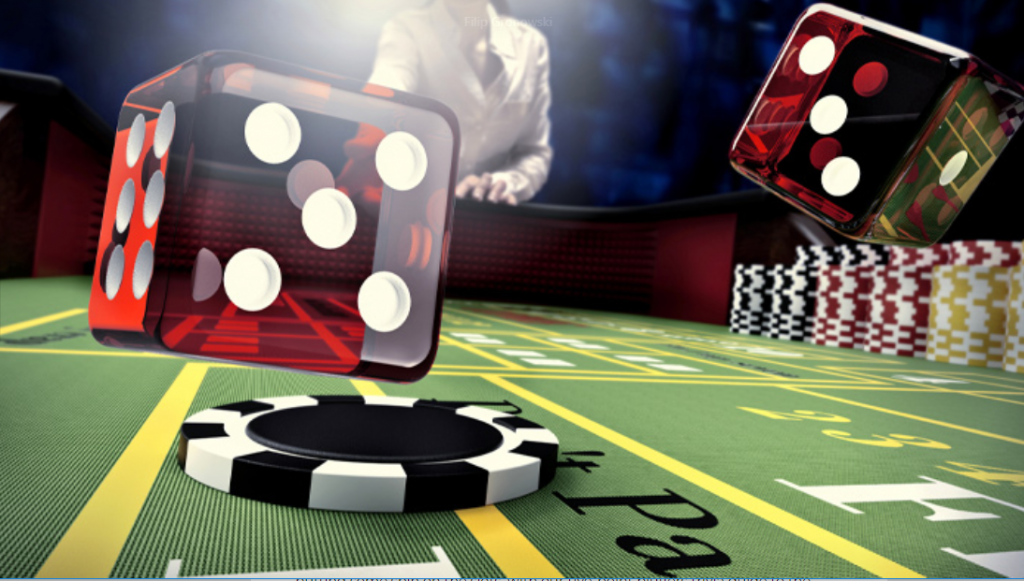 Did you know that Roulette was the result of a failed 17th century science experiment? Were you aware that fruit symbols on a slot machine originally represented the flavour of the chewing gum you could win on a winning spin? Perhaps, you have always wondered why Blackjack is called Blackjack.
We're taking Blackjack back to basics, re-inventing the Roulette wheel, and putting some spin on the slots, with our five-point bluffers trivia guide to the casino classics. If you're a beginner, or looking to score bragging points, here's a quick refresher and a casino 101.
Roulette
Perpetual Motion: The Roulette wheel was invented by French physicist Blaise Pascal. He was trying to create a perpetual motion machine that would rotate without drawing energy. Absolutely nothing to do with gambling.
Extra Edge: American Roulette wheels have an extra double zero slot. This gives the house a better chance of winning. Avoid, if you can. Stay European!
What's in a Name: 'Roulette' is the French word for 'little wheel' or 'castor'.
Stick with Satan: Roulette is often referred to as the Devil's Game because the numbers on the wheel add up to 666. They really do.
Here's Lookin' at You, Kid: Roulette has featured in many Hollywood movies. Most famously, in Casablanca; where bar owner Rick rigs the table so a couple, desperate to escape, win enough to buy their exit visa.
Slots
Liberty Bells: The first true slot machine, with an automatic payout, was invented between 1887 and 1895 by Charles Fey. Called the Liberty Bell, the mechanical three-reel slot would pay 50c when three bells aligned.
One-Armed Bandits: Bally was the company responsible for the first electrical slot machine. The early games all used a lever to play. It was completely cosmetic and designed to make people get used to the switch from a mechanical game.
Big Spinner: Slots truly are in a revenue-generating class of their own. In Las Vegas, the 200,000+ slot machines dominate the casinos, generating between 65 and 80 per cent of the total revenue.
Pot Luck: when digital slots arrived, so did the progressive jackpot. International Game Technology (IGT) were the first game developer to link a single jackpot between multiple machines, creating a million-dollar monster that everyone loves to try.
Jackpot Joy: The largest online slot machine jackpot to date is £13,209,300, won by Jonathon Heywood, playing Mega Moolah.
Poker
Old Deals: Poker's exact origins are unknown, with similar games played by 10th century Chinese emperors and medieval Persians. Its closest relative is the French game of Poque, played in the 17th century. The games all focused on bluffing and betting high on poor cards.
Cards and Colonists: French colonists brought poker to America and the game spread up the Mississippi River. It was the card game that put the Wild into West.
Too Shy: Video poker was invented in the mid 1970s and became increasingly popular throughout the next decade. The secret of its success: players who loved to play poker but were too shy and intimidated to take a seat at a real table.
Folded Too Soon: Will Bill Hickok was murdered playing a game of poker in a bar. Legend has it that the Wild West hero was holding black aces and eights; forever known as the Dead Man's Hand.
Stacked: Only a few people are lucky enough to make gambling a career choice. One man who has is professional poker player Bryn Kenny. To date, the New Yorker has won $55 million. At just 32-years-old, the most successful player – ever.
Blackjack
What's in a Name: Like Hoover, Tipp-Ex, Portaloo, and Jacuzzi, the name Blackjack was actually the result of a marketing campaign to promote the game of 21 in the US. Casinos were offering a 10-1 payout, if players hit a 21, with the Ace of Spades and either of the Blackjacks.
Mind the Edge: If you want to get the biggest bang for your betting buck, Blackjack is your game. At about 0.5%, it has the lowest house edge of any casino game: online and offline.
Packing Them In: One of the great gambling legends of all time was Australian media tycoon Kerry Packer. Packer would play six hands of Blackjack simultaneously; betting up to $200,000 on each hand.
Feels Natural: The odds of hitting a 'natural' – an ace and a ten card – are $4.83% – about one in 21.
Counting the Cards: Blackjack is one of the few casino games that players can work in their favour, if they do the numbers (a photographic memory also helps). Casinos hate card counting but it's not illegal. If you know that there are a lot of high numbers in the deck, it's time to go deep.