Steve Jobs famously once said that 'innovation distinguishes between a leader and a follower'. Today, Apple is the world's biggest company. Jobs proves a good point.
In the gaming business, global economic uncertainty has subdued spending. Profits have plummeted in Macau. In Las Vegas, a younger audience is bypassing the casino and heading straight to the night clubs. Online, the casino market is steady but crowded. The fight for new customers is intense. The business that innovates will lead the pack.
The skill game has long been seen as a potential panacea for the gambling business. Since online gaming started in 1997, software developers have tried to monetize traditional puzzle and video games. Limited demand and a lack of refinement prevented the skill games market from gaining any traction. Until now.
Millenials
Today, necessity is the mother of invention and a new generation of potential players sits on the sidelines. The target audience is the 'Millennials', also known as 'Generation Y'. These are young people born after 1980. They have money and they love Las Vegas. The problem is: they don't play blackjack and they would rather dance the night away than hit the slots with granddad.
Weaned on video games, this is a generation comfortable with technology and happy to interact online. If casinos can get the recipe right, and serve up something tempting to these 20 and 30 somethings, there is a rich vein of (93 million adult gamers in the U.S.A. alone) waiting to be tapped.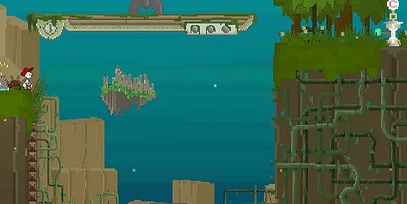 This week, we're telling the story of skill games and talking to some of the industry's newest players. Has the time finally come to move from the slots to the space invaders? Put your coin in and hit play.
Feeling Lucky?
One of the many reasons that it has taken so long for skill games to become serious contenders in the gaming market is down to the difficulty of defining a skill game.
According to Wikipedia, it is a game 'where the outcome is determined mainly by mental of physical skill, rather than by chance'. Of course, the distinction between 'chance' and 'skill' is devilishly vague.
The UK Gambling Commission tries to balance between 'chance' and 'skill' when categorizing a game. They even created a flowchart to help.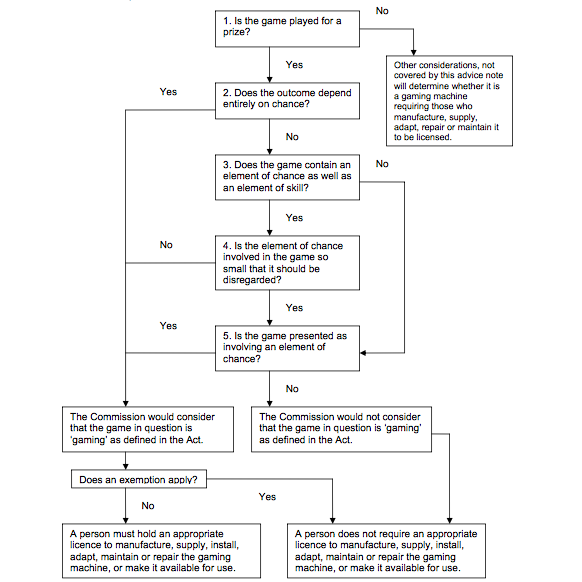 Lots of casino games have a foot in both camps. We all know that slots and roulette are purely games of chance but blackjack has elements of skill, or at least involves following a good basic blackjack strategy. A good poker player can read the table but still relies on luck to hand him winning cards.
In essence, a skill game must not have any mechanism that makes the outcome dependent on chance. The game must present an opportunity to win by skill. The kinds of games that new developers are working on include first person shooters, sports, fighting, and racing games.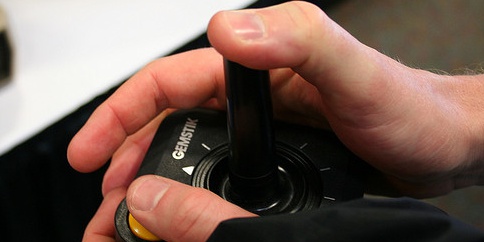 The secret – and potential for success – lies in software that balances player skill and game design to deliver the same house return as a traditional slot machine.
The Pioneers
At this year's gaming expo in Las Vegas, the skill game and 'video games that pay' developers generated the most noise and attracted a lot of attention. Nothing they showcased was 'a new idea'. For more than a decade, developers have tried to crack the skill game nut.
Why has it taken until 2015 for the market to finally drop a coin in the slot and get ready for a little one player action.
In 2007, a company called Tournament.com tried to develop software that would allow players to wager real money on matches of Counter Strike and Half Life. The business had an exclusive contract with software developers Valve to exploit the games for competitive use.
Game Over
There were many problems. Skilled players could mask their performance and compete against amateurs. Players were unwilling to deposit cash. The technical infrastructure to keep the game servers live was very costly. In a nutshell: a great idea but too soon and too difficult.
At the same time that Tournament.com was trying to monetize popular first person shooters, Swedish fantasy football developers Jadestone Group were working with a small company called GamArena to develop a suite of skill-based flash games.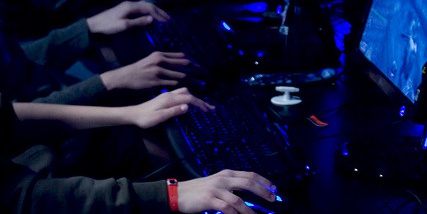 Golf, racing, table tennis, and Tetris could all be played for real money. This time the problem was demand. Punters only felt comfortable playing online versions of classic casino games. They were suspicious of these new betting platforms. Trust was an issue. GamArena and Jadestone are no longer trading.
These are just two examples of several companies that tried and failed. They wanted to bring something different to the online casino market but the players weren't ready.
Social Gaming
By 2010, social network gaming had arrived. Companies like Zynga, Rovio Entertainment, and King had millions of daily users worldwide. Only this month, King was acquired by games developer Activision Blizzard for $5.9 billion.
Games like Candy Crush and Angry Birds drove in-game purchases to dizzying heights. The sale of virtual goods is expected to hit $1.82 billion this year, according to eMarketer. The shock value associated with paying for digital goods has finally worn off.
Millennials don't think twice about spending cash to speed up the next round of Candy Crush or buy a secret weapon on Angry Birds.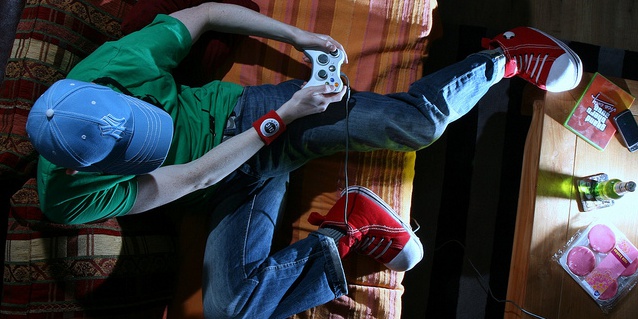 These hugely successful businesses prove that younger players are happy to spend money on goods that don't really exist. It's also a social activity that connects and allows players to compete.
This is the background that has made the next evolutionary stage of skill games possible.
The Players
"I want to turn a casino into a place where you have a fighting chance to earn some money by using your skill, racing a car, or shooting a target. Casinos are going to change. As your base gets older and evolves, you've got to be prepared for the next generation to come in."
These are the words of G2 Game Design owner Gregg Giuffria. G2 Game Design is one of several companies finally taking skill-based games to the casino floor. T
The good news is that the casinos are welcoming them with open arms
Nevada Gaming Commission chairman Tony Alamo: "We're now treading into a new territory. We are trying to attract a different generation. They don't play poker or blackjack but they play arcade games"
The reason for this warm reception is the brutal reality of business. Slots are the financial power that drives Las Vegas and the engine is starting to splutter. Last year revenue of $105.4 billion was down 23 per cent, from an all time high of $138 billion in 2006.
The Green Light
In May this year, the Nevada State Legislature passed Senate Bill 9 which allows for an element of skill in slots. The bill is light on detail because no one really knows what to expect. The evolution of skill games will be a 'suck it and see' process.
Governor Brian Sandoval: "This bill allows gaming manufacturers to use cutting-edge technology to meet the challenges prompted by a younger, more technologically engaged, visitor demographic. Passing this legislation into law is an important step forward in providing new opportunities for this critical industry to progress, while ensuring that Nevada remains the global epicenter for gaming innovation and development."
Gregg Giuffria is more pragmatic: "It's an emergency situation that we're in right now. Slot machines as we know them – it's over. Five years from now, there will be casinos operating with about 50 per cent slots. Ten years from now, only 10 – 15 per cent of the casino floor will be filled with slots. People will talk about how their parents played those. It's a compressed acceleration.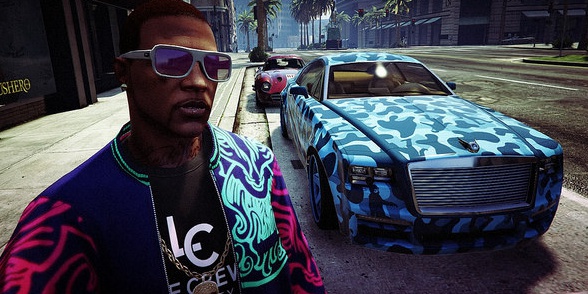 "In the future, when you walk into a casino, you will be able to play games like Halo, Call of Duty, and Candy Crush. The intention is to take games on social media and bring them into casinos," he said.
Extra Players
Other players in the skill games market include Gamblit Gaming and GameCo. Both companies stood out at the Las Vegas Gaming Expo this year. GameCo CEO Blaine Graboyes hopes the fledgling company's proprietary games will draw new players to the casino.
"Attracting millennials to the casino floor is the most critical issue facing gaming destinations today – and GameCo is delivering the solution casinos need to engage with this key audience. Our skill-based games are the natural evolution of the slot machine. We have created a truly state-of-the-art experience that speaks directly to the nearly 93 million adult Americans that play video games," he said.
Gamblit boss Eric Meyerhofler thinks a fresh approach will redefine the casino experience for many people. "It's as much about the modern-day, fun arcade experience as it is just a pure gambling experience," he said.
"An example would be: You're playing a game like ours and you're doing well. As you're moving up the levels into more complicated challenges, the pay tables get better and you can see better jackpots, or more frequent wins or just an overall better return-to-player number," he said.
Online Gaming
Online, the situation is not as urgent. Ultimately, you can guarantee that online casinos will offer players a suite of skill-based games in their armoury. Although they are not giving anything away, you can rest assured that savvy online software developers are working on skill games right now.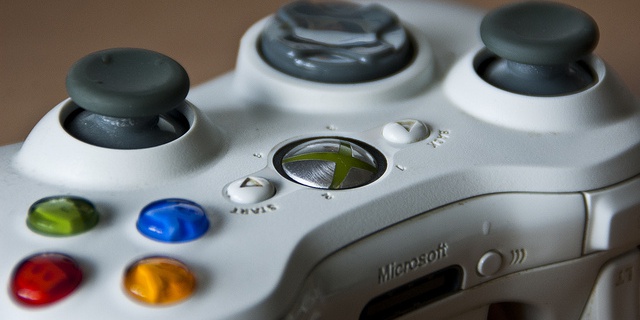 To date, Cashplay is one of the very few developers to offer different online games where players can compete for cash. Backgammon, Gin Rummy, and Dominos all already enjoy niche followings. Now, Cashplay is bringing zombie hunting, drag racing, and platform games to the real money arena.
Earlier this year, Cashplay teamed up with Multiplay to set up real money tournaments for more than 40,000 gaming fans at the 55th Insomnia Gaming Festival. Players could compete against each other using laptops or mobiles to play for real money prizes.
The bottom line is that skill games for money are coming. The technology is there and so it the desire. Online casinos are always looking for leverage and skill games will offer that.
"The Las Vegas expo was a glimpse of the future. Online casinos are still teenagers compared to their land-based siblings," said a spokesperson for Casino.com. "It's certain that – when the time is right and the technology is proven – we will eventually offer skill-based games to our customers. Watch this space"
Game Over or Game On?
In the coming years, a huge transfer of wealth will see Millennials inherit fortunes and enter the key spending years. Casinos will need to innovate to attract these players and keep the lights on in Las Vegas and online.
The old games will fade away and new stars will shine. It's time to invest in that Xbox or PlayStation and start working your way up through the levels and into the real money action. Got skills? It's time to prove it and get paid to play!