The fishmonger, a zookeeper and a case of manslaughter: sometimes, life really is stranger than fiction. It takes a special kind of mojo to run a casino and these three larger-than-life personalities had it by the bucket load.
Are you sitting comfortably? Let's start at the beginning. It's the dawn of the nineteenth century – shortly before the Battle of Trafalgar – and an over-confident butcher is about to lose a fortune playing cribbage against a very canny fishmonger…
1. William Crockford – From Fish to Fortune
William Crockford was born in 1775. The American Revolution would start this year, Mozart was busy composing, and James Cook was circumnavigating the globe.
Crockford was a third generation fishmonger; poorly educated and living in a run-down and dangerous part of London. In his teens, he discovered an uncanny ability with numbers and a genius-level ability to calculate odds. It was a skill that would change his life.
By the time he was in his twenties, he had already earned a reputation as one of London's most highly skilled gamblers. He moved to a more salubrious location and the 'play got deep'. He started to accumulate some serious wealth.
However, it was a game of cribbage, with a cocksure butcher, that changed everything. In a pub called The Grapes, off St James, Crockford broke the wealthy butcher, described as 'a braggart, a fool and a rich man'. Crockford won £1,700 (about $250,000 today) which was enough for him to finally establish his own club.
London had several gaming houses. They were interested only in wealth and were happy to cheat players and unsuspecting punters. Crockford decided to create an exclusive club 'for gentlemen', where an honest game and house odds would triumph.
It was to be the most exclusive destination in London. He invested in celebrated French chef Eustache Ude, at a cost of $275,000 per year, to the delight of his upper class members.
Crockford's opened in 1828 and was an instant success. It was the grandest club in the country and membership was a who's who of the aristocracy, the famous, and the ridiculously wealthy.
The game of choice at Crockford's was the complicated dice game Hazard: an early version of craps. Well-to-do members wagered colossal sums of money. No written records were kept (far too gentlemanly) of the club's finances but the sums won and lost were huge. Not bad for a former fishmonger.
Today, a version of Crockford's still operates in London's upmarket Mayfair. It's exclusive and popular but could it ever recapture the insane early days of Crockford's?
2. John Aspinall – Monkey Business
Expelled from Rugby School for 'inattention' but still managed to get a place at Jesus College. Feigned illness on the day of his finals, went to see the Gold Cup at Ascot instead. Never got the Oxford degree but ended up a millionaire. Welcome to the world of John Aspinall.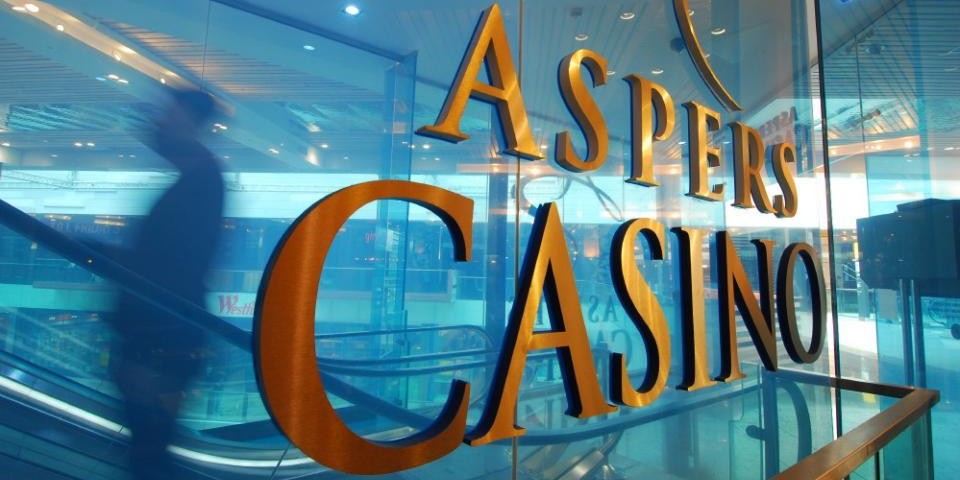 In the late 1950s, casinos were illegal in the UK. After leaving university, Aspinall (known as 'Aspers') worked as a track bookmaker. In his spare time, he hosted gambling parties where chemin-de-fer was the game of choice.
Aspers targeted the rich and famous for his parties and rented luxury homes and flats for the occasions. It was illegal to host a gambling party in any house more than three times. Aspers was always on the move.
Stakes were eye-wateringly high. As much as £50,000 on a single hand. Eventually, the police raided one of his parties. The charges were dismissed and the case resulted in the 1960 Gaming Act – opening the door to casinos in the UK.
Aspers opened the Clermont Club, in Berkeley Square. The Earl of Derby, the Duke of Devonshire, and his close friend Lord Lucan were amongst the club's 600 members.
Aspers used his profits to open two zoos. He kept tigers and mountain gorillas. It's alleged he knew where Lord Lucan hid. If he did, he took the secret to his grave, when he died aged 74 in 2000.
Aspinalls is still a high end members only casino in Mayfair, operated by Damian Aspinall.
3. Victor Lownes – The Real Playboy
No history of London's most famous clubs and casinos would be complete without a nod to the legend that is Victor Lownes. At the age of 12, he accidentally shot and killed his best friend. He got married at 18, fathered two children, was leading a respectable 'normal' life, and then ran away from it all.
Lownes met Hugh Hefner in Chicago and started working for him. He moved to London in 1966 and opened the Playboy Club. He added a casino to the trendy Park Lane venue and every A-listed in town made a visit in the swinging sixties.
Lownes was with Playboy for 26 years. His infamous 1978 25-hour party is the stuff of legend. Although Hefner is the name associated with Playboy, the empire's fortunes came and went with Lownes. He was the business brain behind the bunny.